1.
When this woman didn't take shit from the moral police after a Gurgaon residence stopped her from visiting a male friend.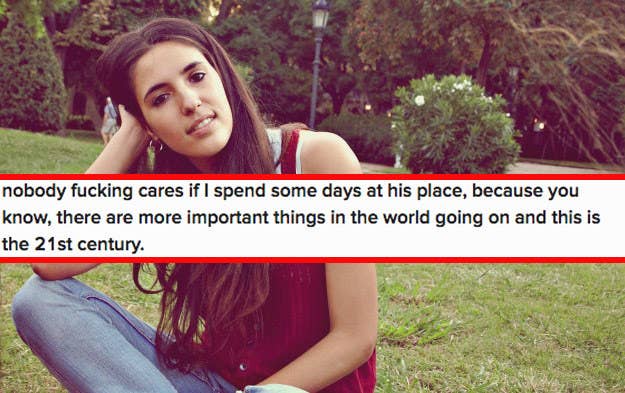 2.
When Mayanti Langer had the perfect response to sexist internet trolls.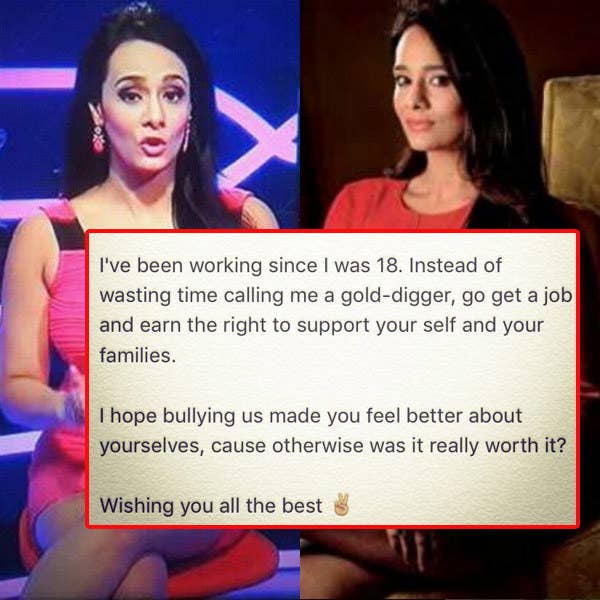 3.
When Priya Malik went braless to protest a bra being censored out of Baar Baar Dekho.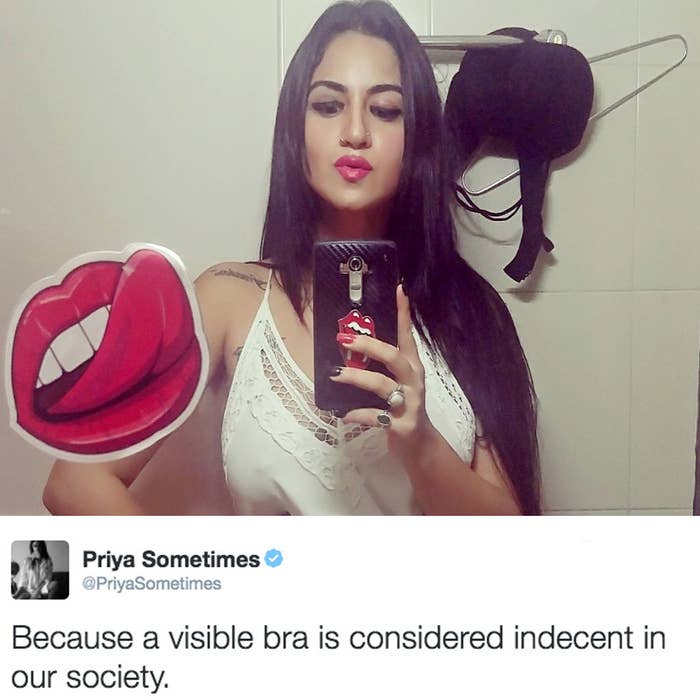 4.
When Malayali actress, Rima Kallingal, spoke up about being DONE with the double standards in the film industry.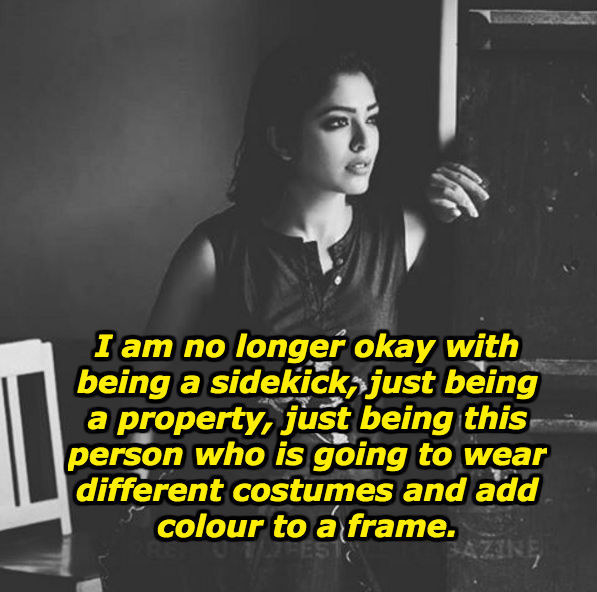 5.
When these women rolled their eyes at Chetan Bhagat when he got waxed to "figure women out".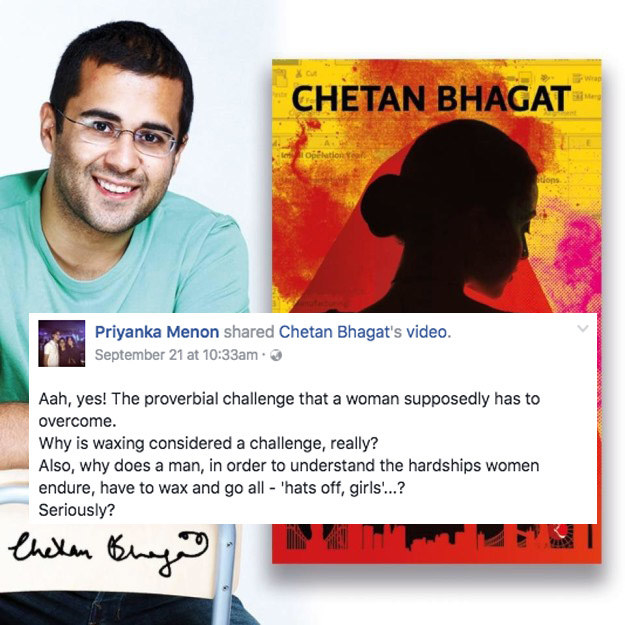 6.
When this Bengali actress shut down all the pervs who kept commenting on her Instagram.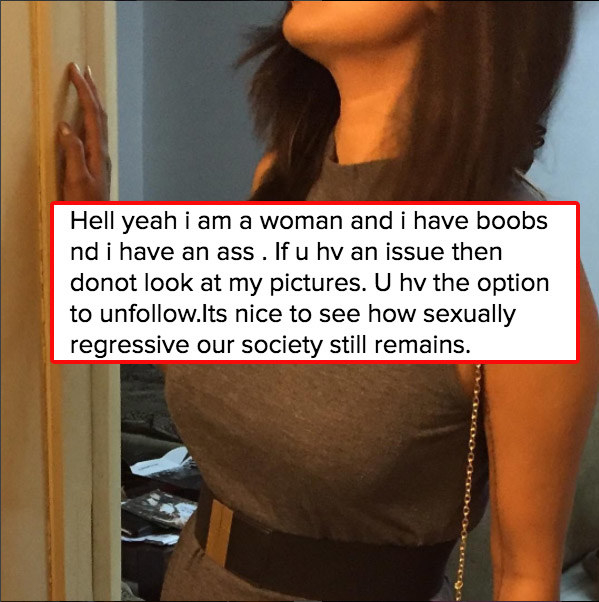 7.
When this woman took to Facebook to unabashedly call out people who shamed for staining her jeans while on her period.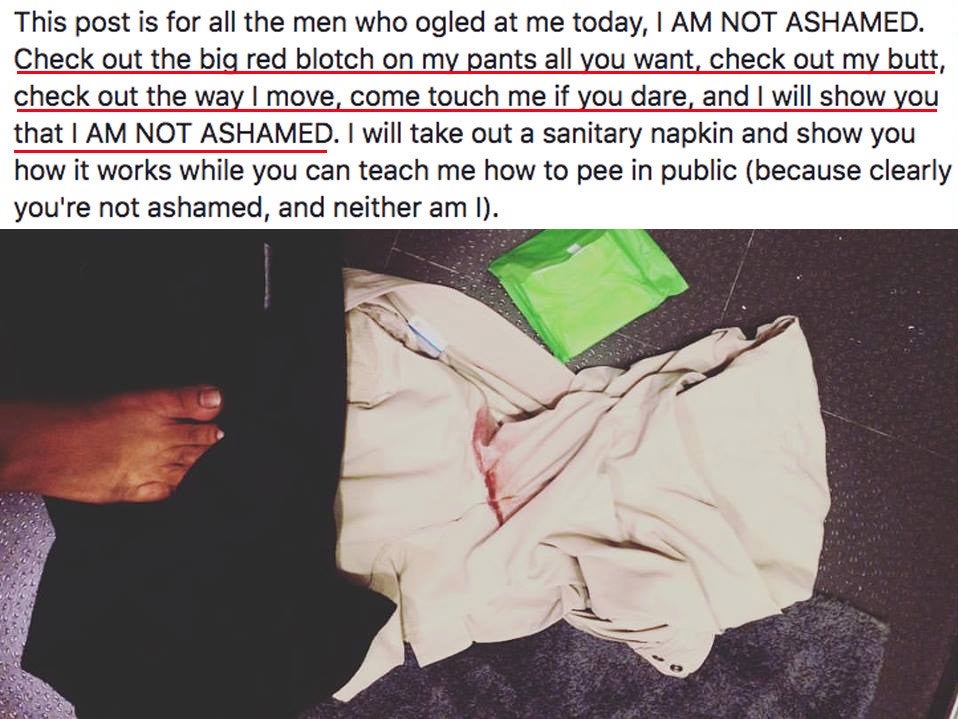 8.
When this journalist posted screenshots of a guy who kept messaging her even after she blocked him.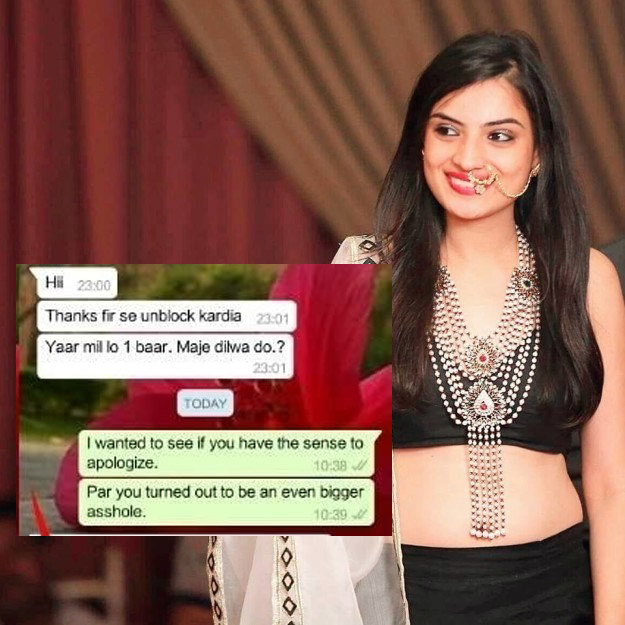 9.
When this woman took her Ola driver to the cops and got him fired after she caught him filming her.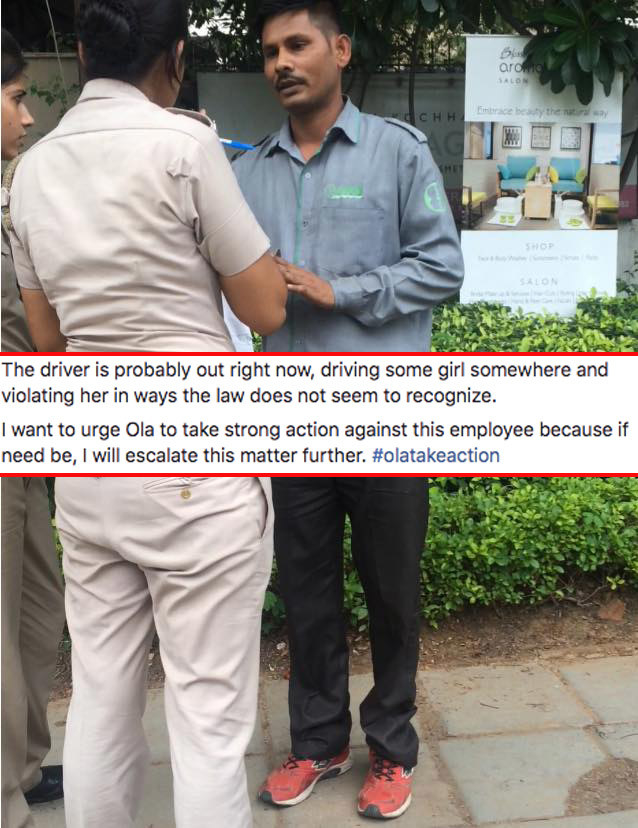 10.
When actress, Saloni Chopra, who posed with her bra Instagram to shut down people asking her to hide her straps.
11.
When these women decided to shame sleazeballs on the road with this HONY-style Facebook parody page called Tharkis of Bombay.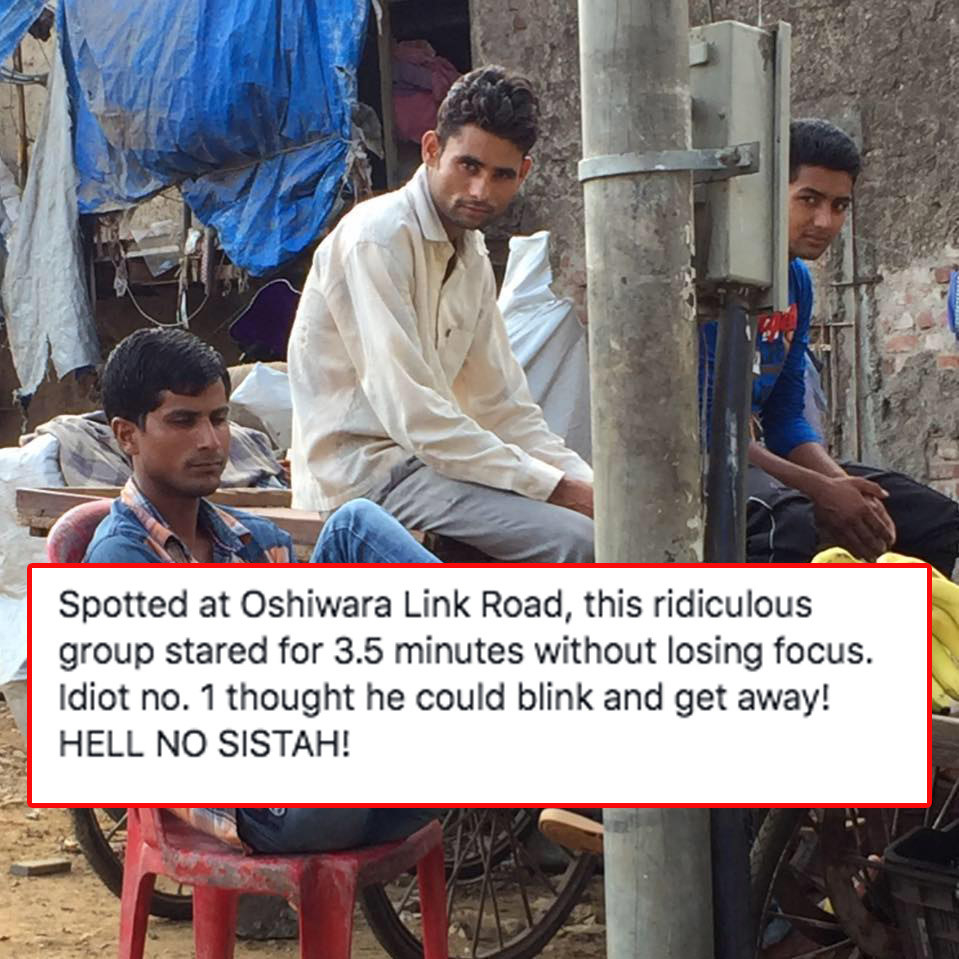 13.
When this woman didn't have time for an arranged marriage prospect when he asked her to give up her dog for him.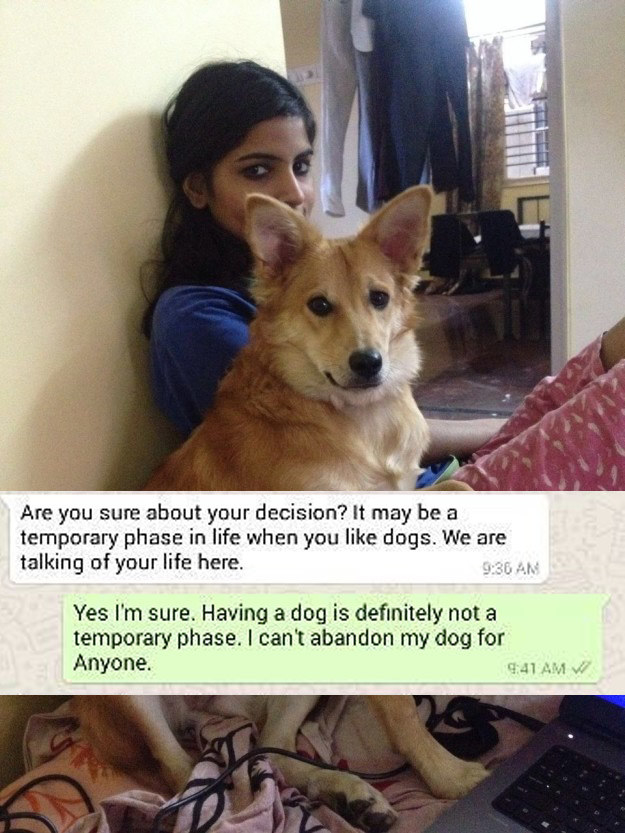 14.
When these Delhi students who overwrote sexist graffiti on the walls of their university.