Chetan Bhagat's New Book Claims To Have Figured Women Out
The good news: India's best-selling author is writing a book with a strong, first-person, female protagonist. The bad news: it's Chetan frickin' Bhagat.
On August 17, Chetan Bhagat announced that he will be releasing a teaser for his latest book, in which he will be writing from the point of view of a woman.
And Twitter has been waiting for a while for the possible trainwreck that it could be.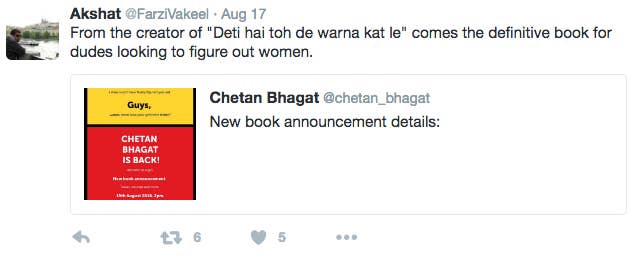 While the details on the book are still sketchy, knowing the track record of the previous ones, people are still sceptical.