Recently, Anupama Chopra of Film Companion brought together four of the biggest female playback singers in Bollywood for a chat.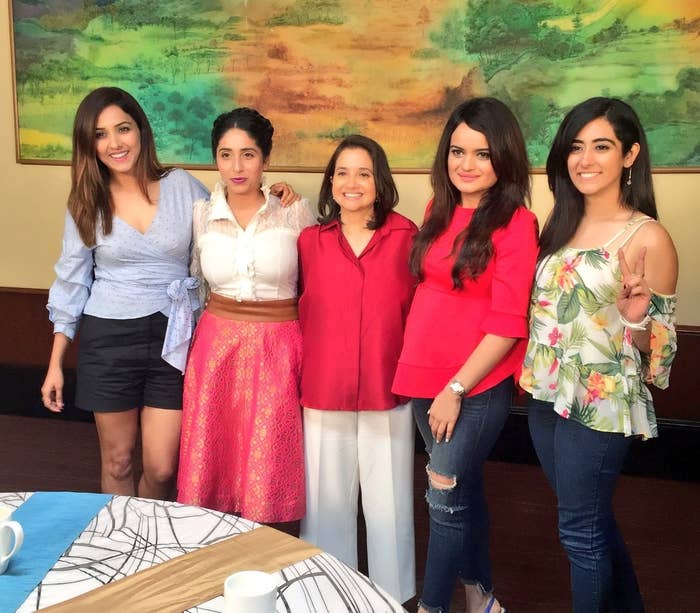 Chopra asked them why Arijit Singh has been ruling the airwaves, while there haven't been as many famous female voices.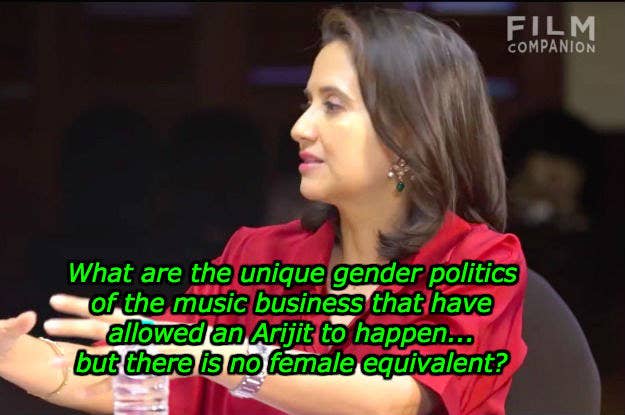 Just a quick glance at the top 10 Hindi songs at the moment will give you an idea of what she is talking about.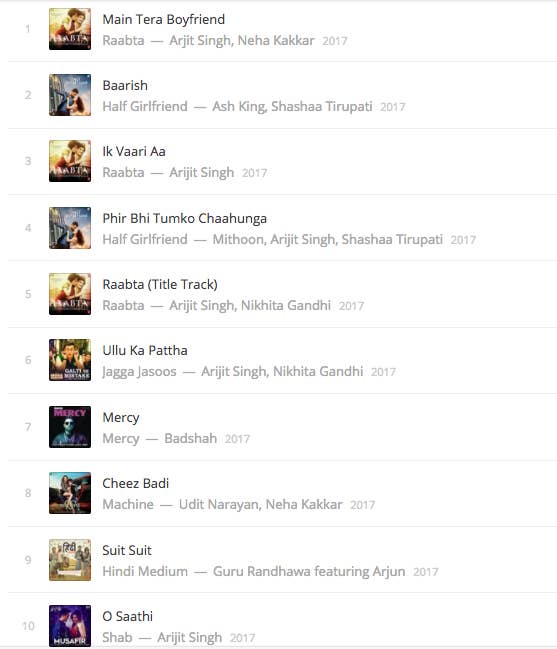 Mohan explained that there just haven't been as many opportunities to sing, while the rest backed her up.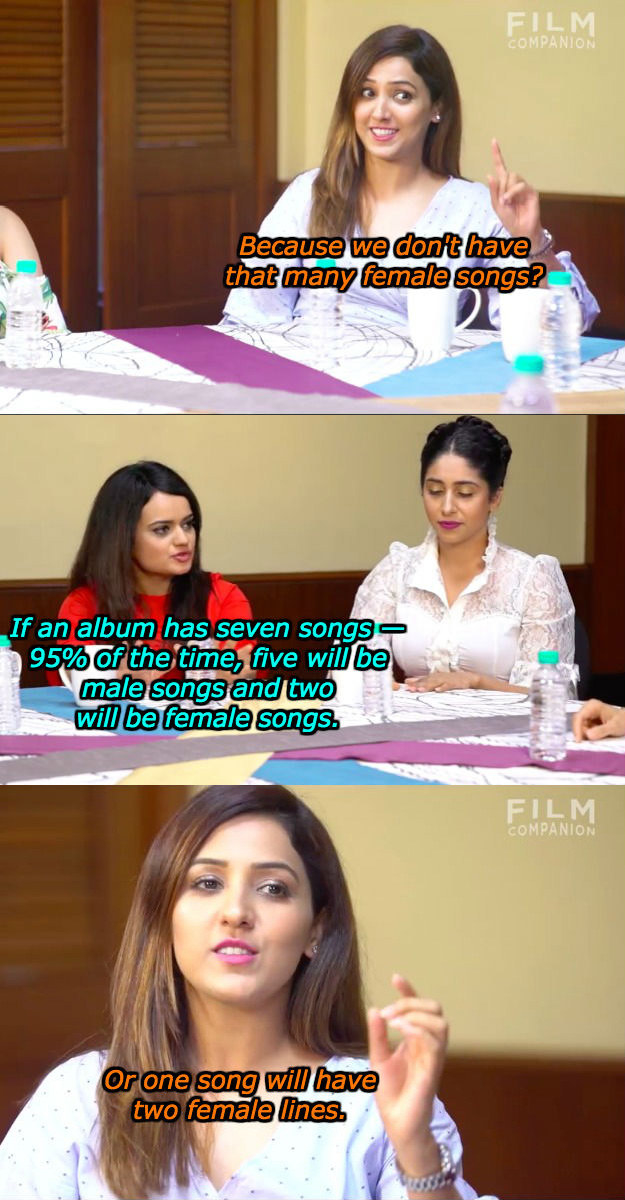 They're not wrong, tbh. Here's what the soundtrack of Dangal — a movie about women — looks like.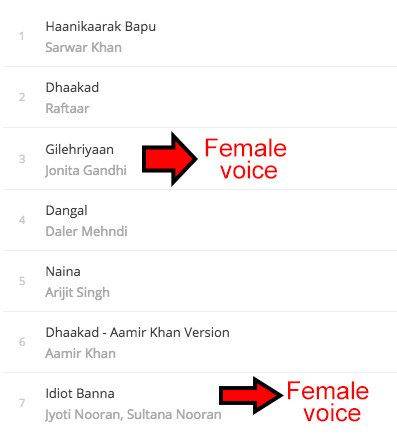 Bhasin went on to explain that a lot of it has to do with the roles that actresses choose to play as well.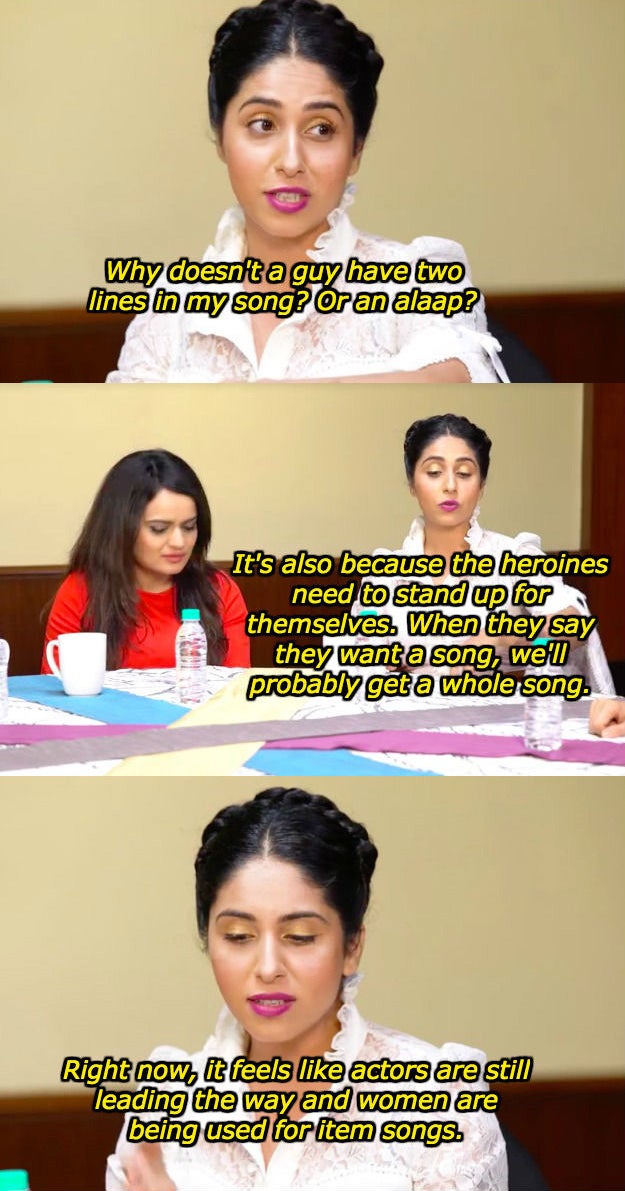 Another note that Gandhi made was that there was no consideration for their vocal range most of the time.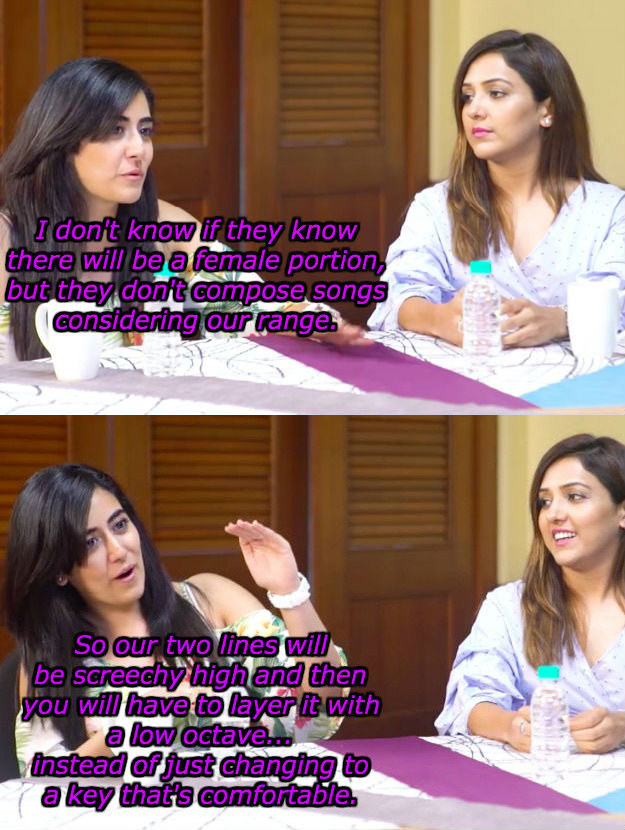 Let's look at a few duets in the last year to verify that claim.
"Zaalima" from Raees has Harshdeep Kaur singing two lines in each stanza at a way lower pitch than Arijit Singh.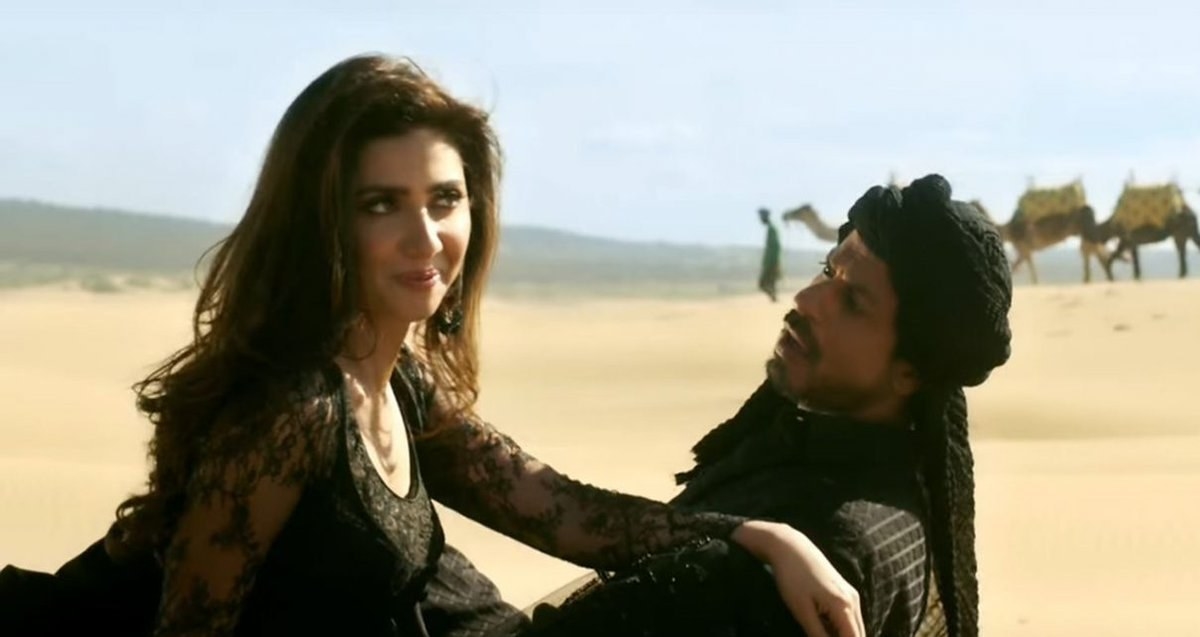 Asees Kaur, on the other hand, sang at a higher pitch for her two lines in "Bolna" from Kapoor & Sons.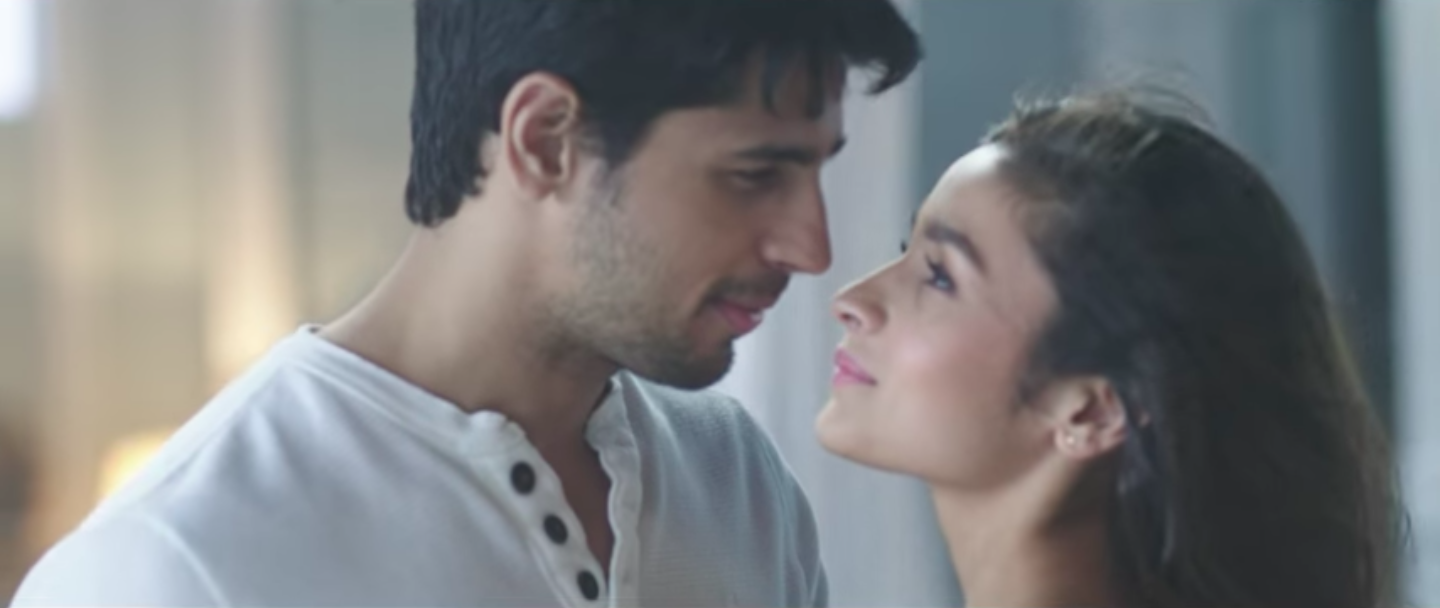 "Soch Na Sake" from Airlift has Tulsi Kumar, who is popular for her syrupy-sweet voice, singing two lines in each stanza (again).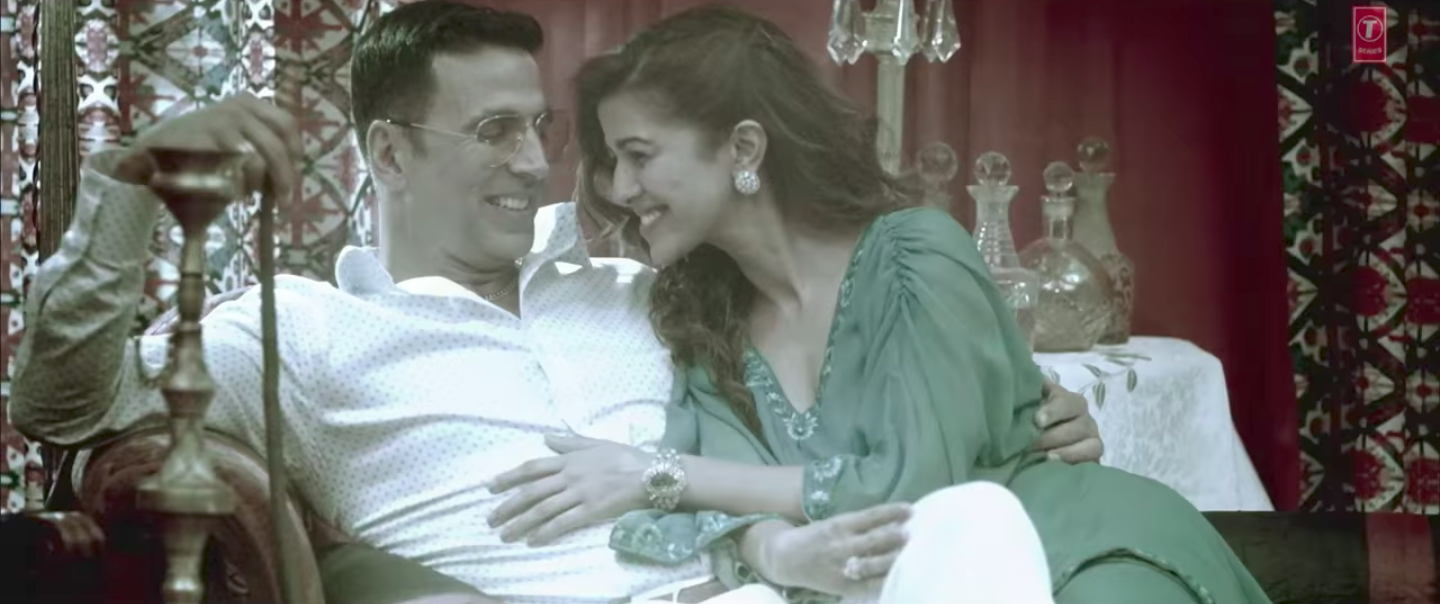 Bhasin added that the lack of songs for women have resulted in the awards reflecting that reality as well.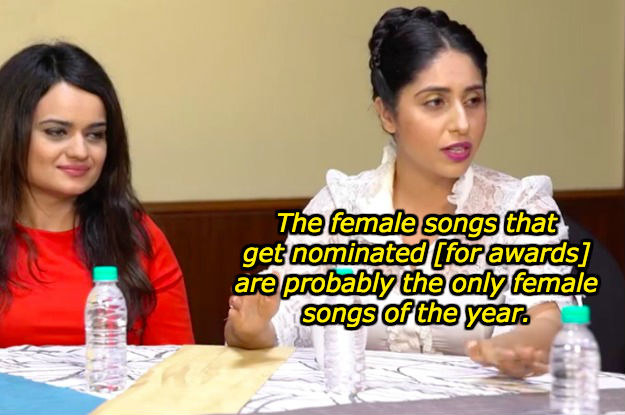 These were the nominees for best female playback singer in 2017 Filmfare Awards.