Biswa's Joke About Introverts Has Made Him An Uproarious Meme And He's Here For It
"Agar tu mere ko bolega, 'bro jaake chill maar', toh main Aadhaar link karwa dega."
In 2015, comedian Biswa Kalyan Rath made some really funny jokes about being an introvert. Of the entire set, this joke seemed to strike a real chord with the audiences: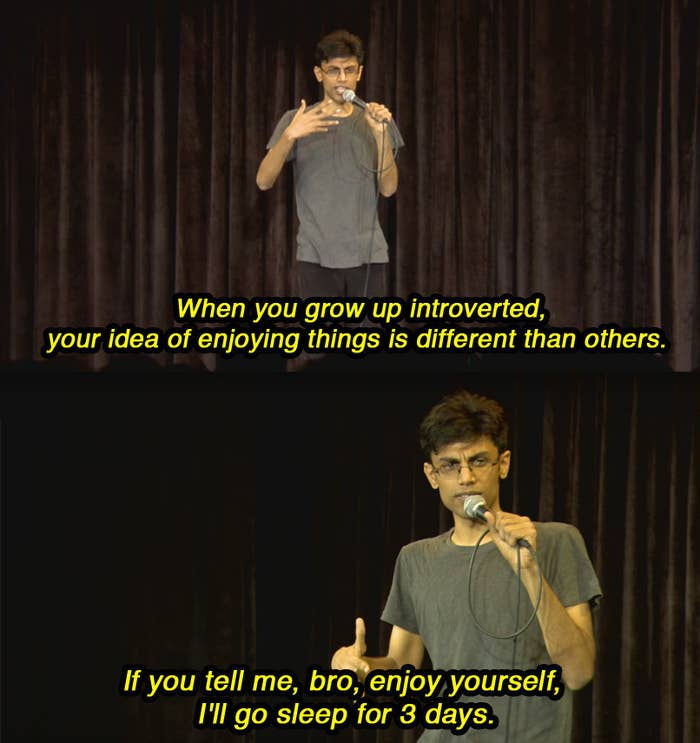 The joke went viral enough to be featured on 9GAG as well.
As with many things on the internet, the joke made a reappearance TWO YEARS LATER in the form of a meme. And man, what memes those are.
When asked for comment, Biswa told BuzzFeed, "Aaj meri maa mohalle mein sar uncha karke bol sakti hai ki unka beta meme hai."