Amitabh Bachchan Dragged Mumbai Mirror The Fuck Out For Saying That He Refused A Fan Selfie
"BECAUSE I WANT TO >>> !!!"
Earlier today, Mumbai Mirror posted this story about Amitabh Bachchan refusing a fan a selfie.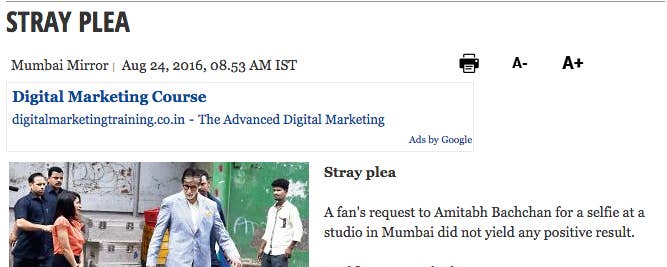 Bachchan later slammed the report with a tweet clarifying that he DID take the selfie.
He wasn't saving the snark for another day.
He even added special voice effects.
Side note: In the middle of all this drama, he took the time to thank a cooking website for tips on making omelettes.