This past week has seen the country reach a breaking point, as the delay in justice in recent rape cases, from Unnao in Uttar Pradesh and Kathua in Jammu, have made national news.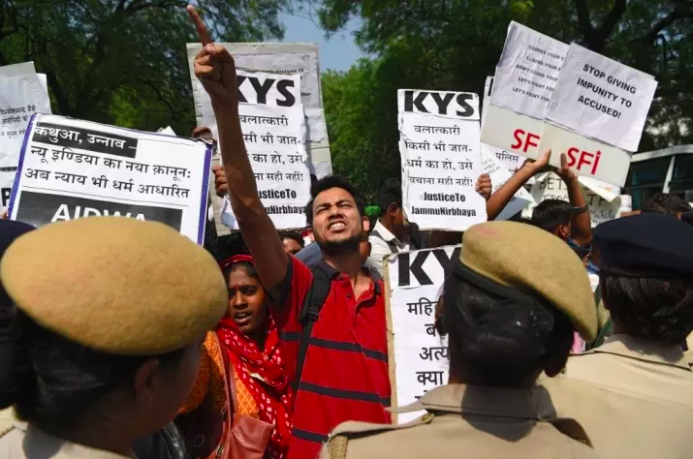 Protests defending the eight-year-old's rapists in Kathua have disturbed the entire country, making many of us question the state of affairs.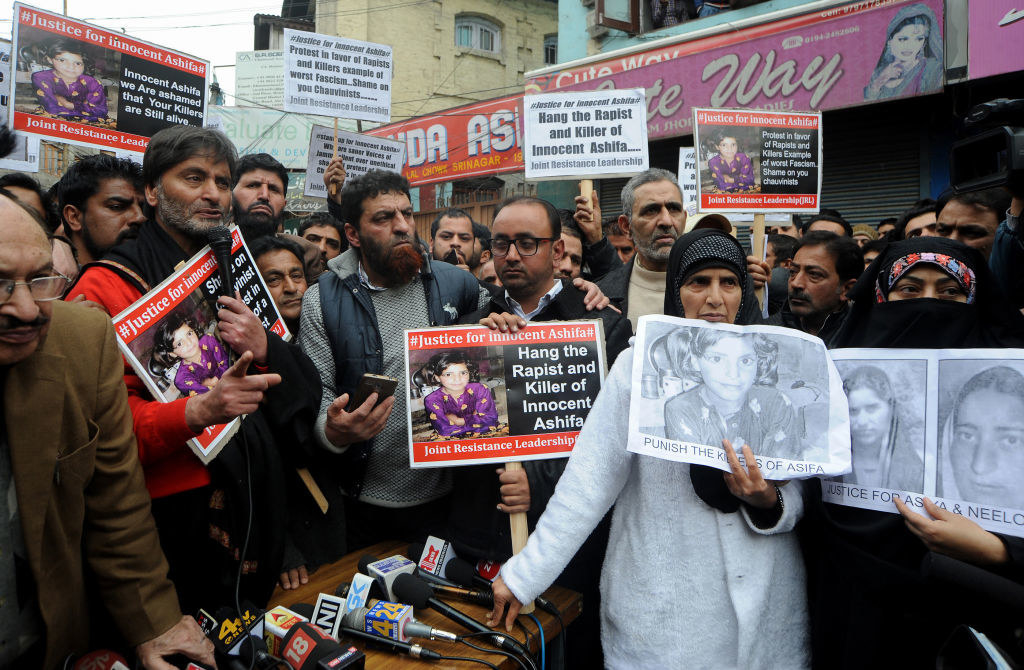 Deepika Singh Rajawat is the lawyer representing the case on her family's behalf in the Jammu and Kashmir High Court.
Earlier today, this picture of her leaving the Supreme Court to address the media went viral on Twitter.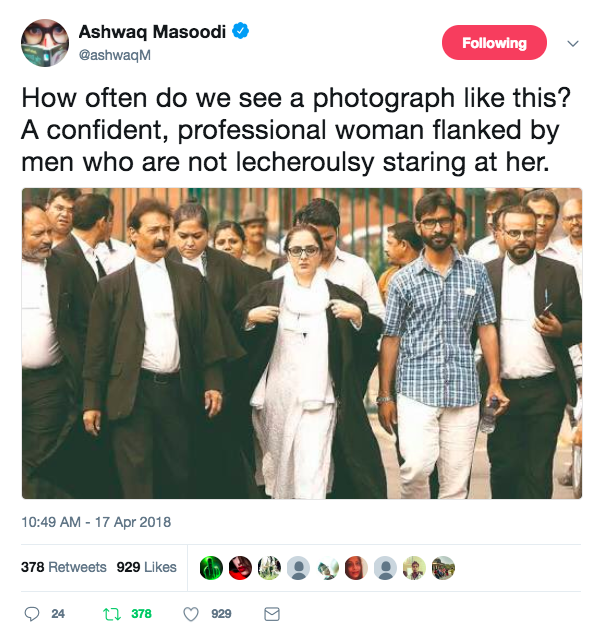 While the rape and murder painted a grim picture of female freedoms in India, Rajawat's photo has been a refreshing contrast portraying female power and defiance.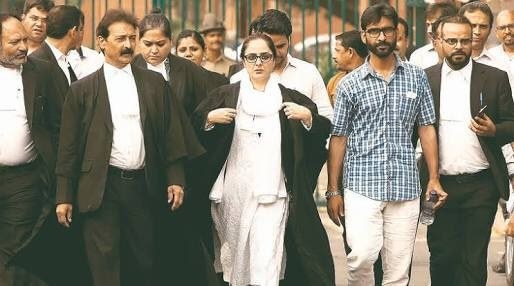 Rajawat has been a hero to many because of her defiance against her own colleagues in the Jammu Bar Association, who threatened her her against taking up the case.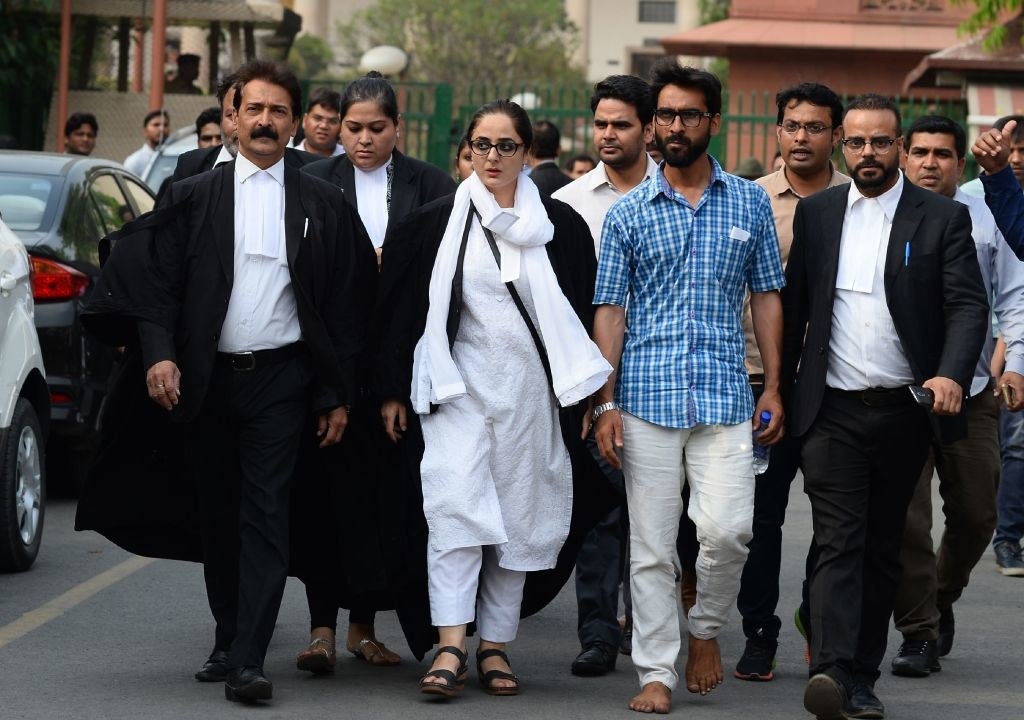 Many have lauded her efforts while being threatened and maligned constantly.
While addressing the media yesterday, she opened up about threats she is receiving, saying, "Today, I don't know, I am not in my senses. I can be raped, I can be killed and may be they won't allow me to practice in court. They (have) isolated me, I don't know how I can survive".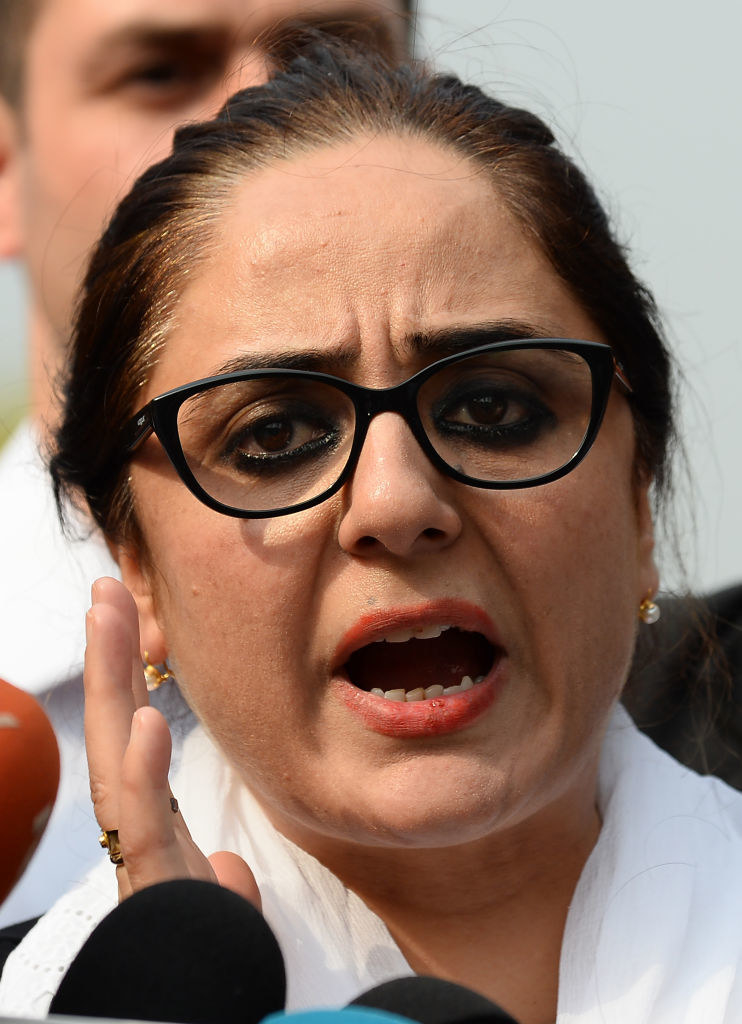 Besides this case, Rajawat also put a judge behind bars after he was accused of raping his maid earlier this year.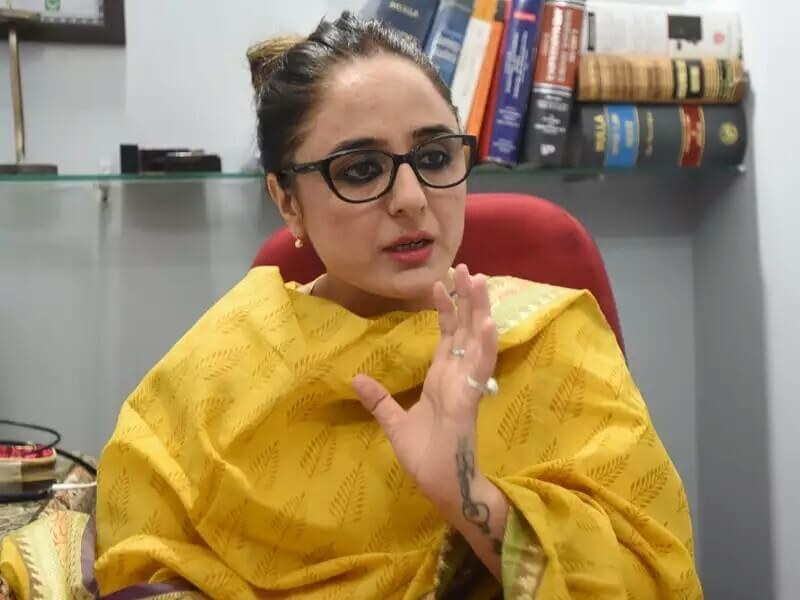 Rajawat runs an NGO called Voice For Rights which takes up cases of human rights abuse against women and children.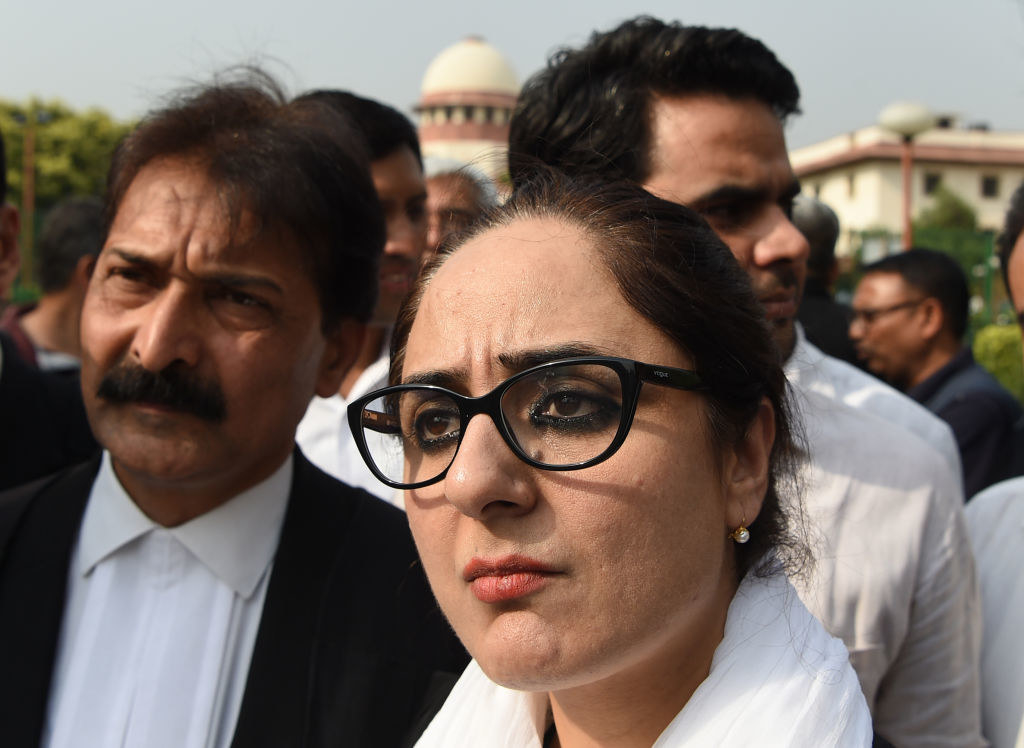 UPDATE: The Jammu Bar Association countered Rajawat's claims in the Supreme Court.
NOTE
This post was updated on July 11, 2018 to remove all mentions of the victim's name in compliance with Indian law.