It was recently discovered that Amazon Canada has been selling doormats with the Indian flag on them.

And a lot of Indian users have commented that it's an insult to the national flag while leaving poor reviews for the product.

People took to Twitter to complain against the website and asked others to boycott Amazon.

There are petitions in place to get these doormats off the website.
Even External Affairs Minister Sushma Swaraj has taken up the issue, threatening that Amazon officials wouldn't be granted Indian visas if action wasn't taken soon.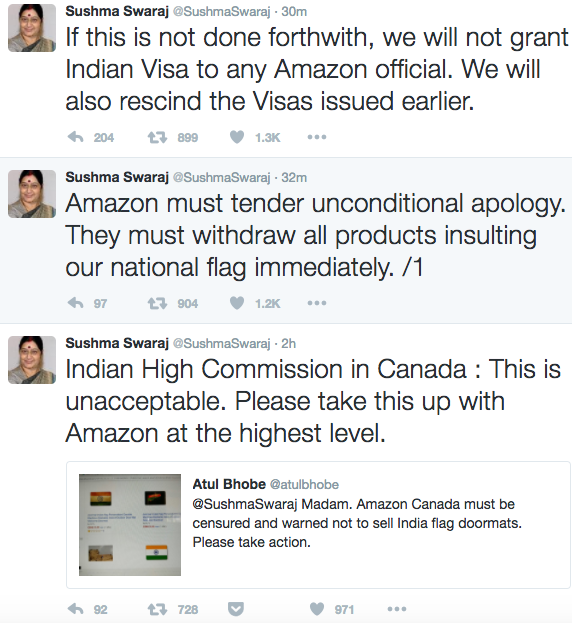 UPDATE:
Amazon.ca will be removing the offensive products from the site. "We're aware that our services reflect on our business and we do want to make sure that our site is safe and convenient for all buyers and sellers, and for that reason there are rules governing the listing of certain items. In this case, we've forwarded this to the correct team internally with high priority. I assure that we will remove all these types of products from our site immediately," an Amazon representative told BuzzFeed.