13 Acts Of Kindness That India Witnessed While Waiting In Line For New Notes
"When I was a boy and I would see scary things in the news, my mother would say to me, 'Look for the helpers. You will always find people who are helping.'"
Since Prime Minister Modi announced last week that ₹500 and ₹1,000 notes are being pulled from circulation (in a move against corruption), Indians around the country have stood for hours in bank lines, hoping to exchange or withdraw cash.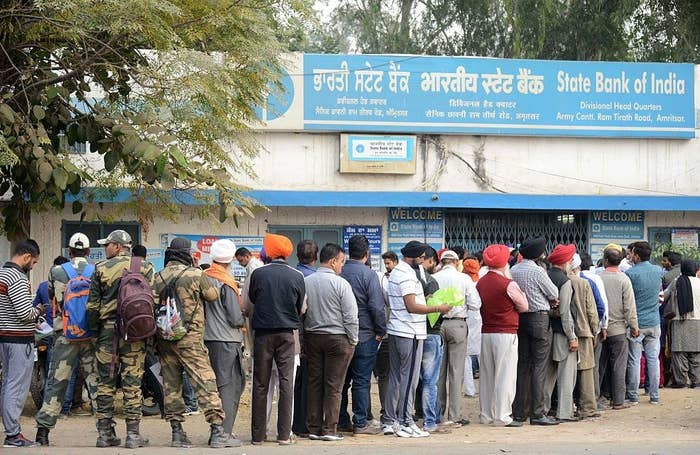 It's been tedious, unpleasant, and, in 16 reported cases, actually fatal.
But, as with any widespread chaos and panic, heroes have shone through sans capes and fanfare. Here are just a few.