The violence in Kashmir post the encounter of Burhan Wani, chief of operations of militant group, Hizbul Mujahideen has left the area in a state of violence and fear.
Today, journalist Ankur Bharadwaj tweeted this chilling photo which is a representation of the consequences of the violence.
The image is from the classifieds of English daily, Greater Kashmir where almost every announcement was that of a cancelled wedding due to the prevailing circumstances.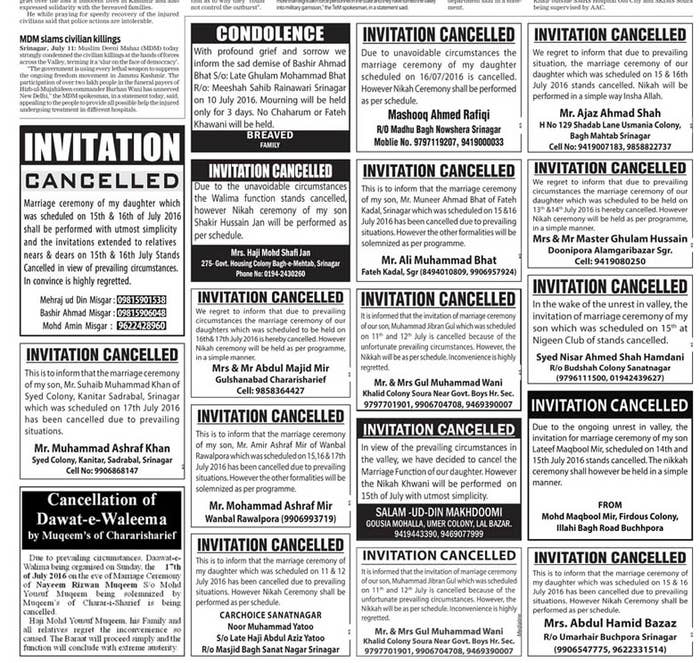 The image has made a strong impact on several people.