You look outside your window, and people are screaming and eating each other. You need a weapon. What do you choose that's nearby?

I have a baseball bat in my garage. That's nice, right?

I have plenty of kitchen knives.

I'll get the shotgun in my attic!

I've got a katana hanging over my bed, and I know how to use it.

You run outside, and a horde of zombies are running towards you. What now?

I have to run, I can't take on those freaks alone!

Draw a few of them away, then stab them in the heart. That will kill them for sure!

Run back into my damn house!

Get into my car, and pray I have my keys.

You're driving in your car, when it breaks down and a zombie is banging on the window. What do you do?

Get out, and stab that bitch!

Draw it to one side, then leave through the other.

Open the door slightly, and stab it quickly with my knife.

Let it eat me. Dead anyways, right?

Let it in, and shoot that bitch!

You're walking in the woods, when you hear a group of survivors coming towards you. What do you do?

Stay put. I don't know if they're good or bad...

Run up to them, and try to befriend them.

Stab one of them, and run. That will scare them!

Run up to them, and ask for all their supplies.

You're friend and yourself are trapped by a horde of zombies. Act fast! What to do now!?

Push him in the horde. I don't want to, but I'll get away alive right?

Throw yourself in the horde so he can escape. (IMMEDIATE DEATH)

Try to kill as many as you guys can.

Try and find a way to distract the horde and get away.

LAST QUESTION: Your whole group is taken hostage by bandits and are being executed. You need to act fast, and make sure no more die! What happens now?

Say death threats to the bandits. That will piss em off real good.

Find a way to untie my wrists, then break one of their necks.

Try to distract the fuckers.

Pray that we don't die. (IMMEDIATE DEATH)

Volunteer to die instead. (IMMEDIATE DEATH)
How Long Would You Survive The Zombie Apocalypse
From the look of things, you aren't ready for a Zombie apocalypse. Sorry, but you would be one of the first to die.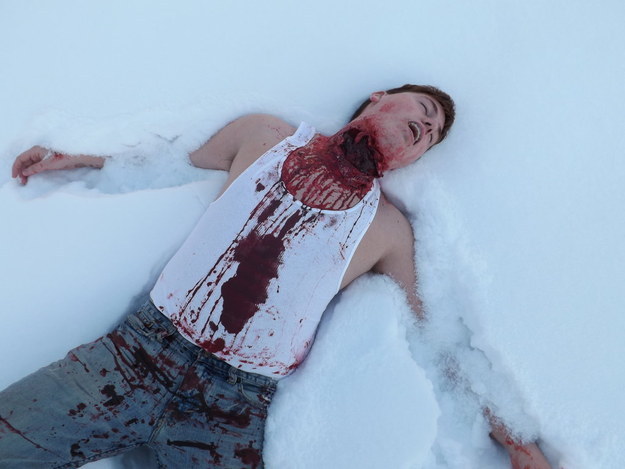 You really weren't prepared for this... You held your ground for a few weeks, but in the end it all went downhill.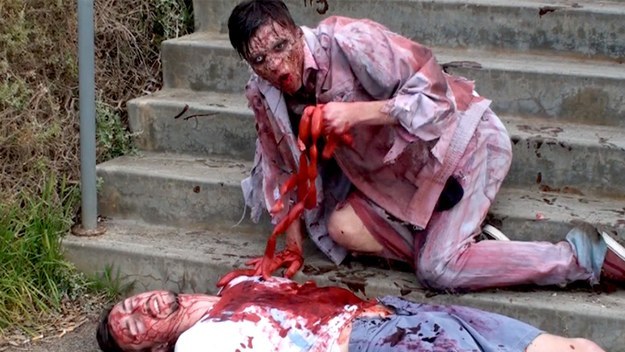 Hey, in the beginning you were pretty slick bashing skulls in, shooting up zombies, but you just couldn't keep going.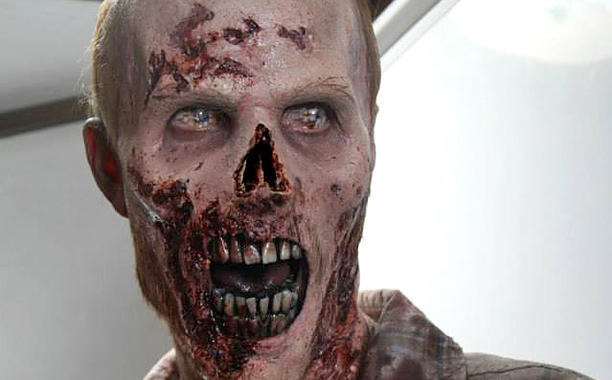 You were pretty nice in action, and knew how to kill but there were just too many zombies for you to take down. Hey, nice job here.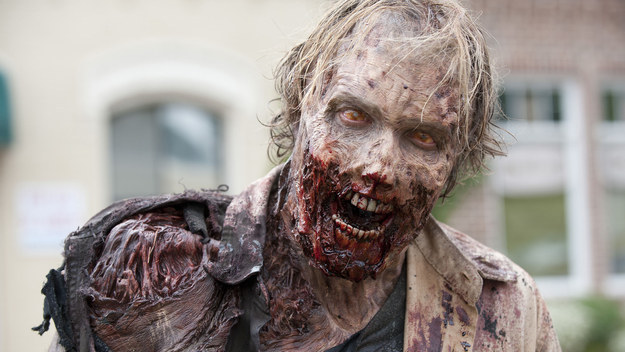 You got:

SURVIVOR TO THIS DAY
You have been holding your ground to this day. You don't let anybody, or anything get in your way of surviving EVEN if it means killing people. Great job!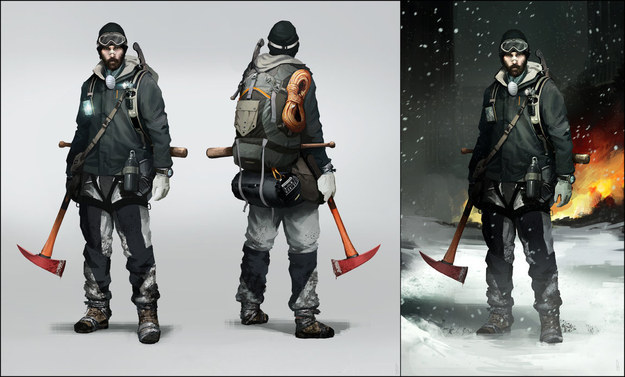 This post was created by a member of BuzzFeed Community, where anyone can post awesome lists and creations.
Learn more
or
post your buzz!