"Disrepair" And "Overpowering Smell Of Urine" At Care Home Owned By Millionaire Tory Donor's Firm
Care inspectors have found two care homes run by the family firm of Lord Popat were "unsafe".
This year inspectors exposed unsafe and poor treatment of residents at two of the four care homes run by the family firm of Lord Popat, a leading Tory donor and until recently a government minister.
The inspections found short staffing, dangerous disrepair, and in one case an "overpowering smell of urine" at the homes, whose elderly residents include many with dementia.
Dolar Popat is a self-made millionaire who founded TLC Group, which runs both hotels like the Holiday Inn in Stratford, east London, and a series of care homes for older people.
Since 2007, he has given the Conservatives £366,000, including £54,200 in March 2015 to help fund David Cameron's election campaign. In 2010, Cameron gave him a seat in the House of Lords, and in 2013 he became a government minister, serving as a government whip.
Up until his appointment as a minister, Popat declared a shareholding in "TLC Group Limited (hospitality and health care)" on the official register. His current entry on the Register of Lords Interests doesn't refer to any link with TLC Group.
This may be within the rules, but official company documents obtained by BuzzFeed News show that his wife, Lady Sandhya Popat, is now what the firm's company accounts call the "ultimate controlling party" of TLC Group: Lady Popat owns and controls the company. She and their son Paavan Popat are also directors of the group.
In March 2015, Care Quality Commission inspectors announced that TLC Group's Candle Court care home in Cricklewood required "improvement" and had "inadequate" safety. Candle Court is a nursing home for up to 93 mostly older people, some of whom have dementia, physical disabilities, and mental health needs.
The Popats' firm is called the "TLC Group" because it promises "Tender Loving Care". However, this is not what inspectors found at Candle Court. Instead, they reported, "the building was in poor condition, there were insufficient staffing numbers to meet people's needs, ineffective quality monitoring systems and records".
Examples of the "several areas of disrepair", which "put people at risk of falls or trips", included a broken handrail in a shower, broken tiles, and ripped floor coverings. There were "stains" and "cracks" and "an overpowering smell of urine and body odour" in some areas.
The staff treated residents well when they could, but inspectors said that there were "not enough staff on duty during the lunchtime. We saw that staff were rushed and hurried. Staff told us that there was not enough staff on duty during the busier times, such as mealtimes and where people required one to one assistance."
Inspectors consulted residents' relatives, who told them "staff turnover was 'high'" and that "they seem very short-staffed all the time". Inspectors said it "requires improvement" because the service was not "safe" or "effective" or "caring".
The TLC Group's Cooperscroft home in Potters Bar was also found to "require improvement" in a report published in the same month. This was a follow-up inspection to check the home had improved since a previous inspection raised concerns. It found that the home had started recruiting more carers, "but there were not always sufficient staff employed".
Staff acted with kindness and compassion, the CQC said, but "the staff who were caring for people living with dementia did not always have sufficient training to recognise and meet people's needs". The inspectors also found that "meaningful activities were not available for the majority of the people".
The latest accounts show the Popat's TLC Group made £3.4 million profit on a £21 million turnover last year, running eight care homes and one hotel. Four inspection reports into TLC Group homes were published this year: As well as the two which "require improvement", two homes were declared "good".
BuzzFeed News attempted to contact both Lord Popat and TLC Group, but received no response.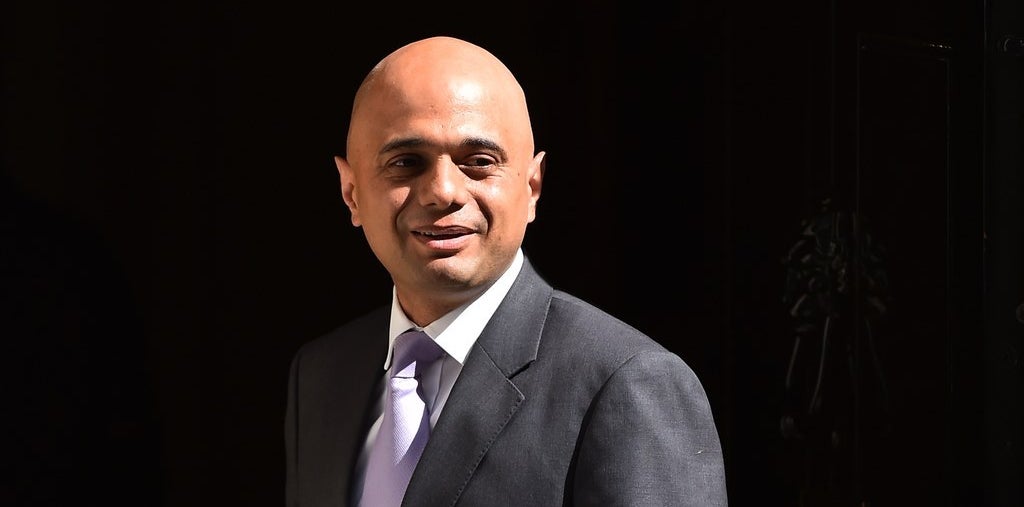 Lord Popat's story is not, however, unique. In fact, a series of political figures or party donors have been linked to care homes that fail to come up to the required standard. Baroness Morgan, a Labour Cabinet Office minister and former aide to Tony Blair, was a director of care home business Southern Cross from 2006 until the firm collapsed in 2011. Southern Cross ran many homes that were "zero rated" by inspectors.
Sudhir Choudhrie, a major donor to the Liberal Democrats, has a family firm running hospitals and care homes that have also received bad inspection reports. And in 2014 business secretary Sajid Javid (pictured above) accepted nearly £12,000 from a failing Birmingham nursing home on behalf of his constituency office.
Irish multimillionaire Dermot Desmond was one of the investors behind Winterbourne View, the care home exposed for terrible abuse in 2011. His company, Venson, also donated £100,000 to the Conservatives, having previously given to the Labour party.
The new care minister, Alistair Burt, has said he is keen to build upon the work of his "compassionate" predecessor, Norman Lamb. Perhaps he should start by having a word with some of his colleagues in Westminster.