It Appears That Chuka Umunna Is Being Funded By One Of The Tories' Biggest Donors
Exc: BuzzFeed News understands that Umunna is being funded by Jeremy Isaacs, a City banker who has given over £500,000 to the Tories since 2006.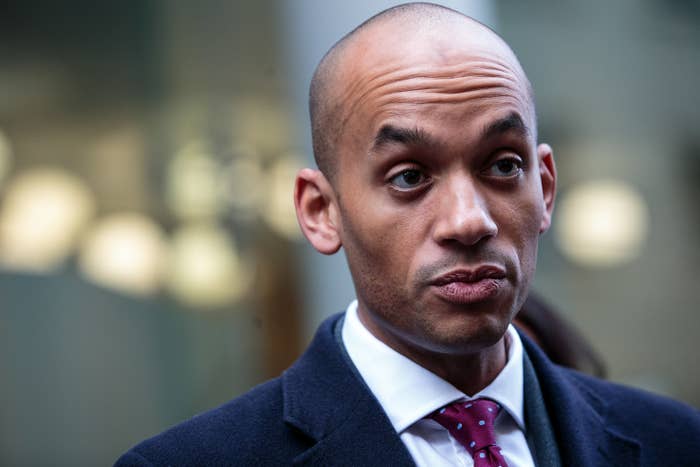 Chuka Umunna appears to have turned to one of the Tories' biggest donors to fund his office since leaving the Labour Party to lead The Independent Group of MPs.
According to the latest Register of MPs' Interests, published this week, Umunna accepted a £10k donation from Jeremy Isaacs for "funding the salaries and expenses of staff in my office".
It is understood this is the same Jeremy Isaacs who is a City banker that has given over £500,000 to the Tories since 2006, and has attended Conservative dinners with David Cameron and Theresa May thanks to his donations.
Isaacs' most recent gift to the Conservative Party was £25,000, given in May 2017. He hasn't donated to the national Conservative Party since then, but did give £25,000 to Tory backbench MP Tom Tugendhat to help run his office in 2018.
He was a senior banker at Lehman Brothers, the bank whose collapse sparked the 2008 financial crisis. He was Chief Executive for Europe, the Middle East and Asia; a top position that put him in regular contact with Dick Fuld, the final Chairman of Lehman, who was named among the "25 People to Blame for the Financial Crisis" by Time Magazine. Isaacs left Lehman days before the bank collapsed.
Isaacs is now a partner in his own finance firm, JRJ partners, which he set up with Roger Nagioff, one of his former colleagues at Lehman. Nagioff, like Isaacs, is a major Tory donor, having given the party £440,000.

On launching the Independent Group in February Umunna said he wanted to create an "alternative to the status quo, establishment parties".

BuzzFeed News asked Umunna's office about taking support from the former Conservative donor. They did not address Isaacs' donation directly or confirm that it was the man in question, but did emphasise their commitment to transparency over donations.
A spokesperson said all donations to MPs "will be declared in the right and proper way" on the MPs register. In addition they said that while they legally did not have to declare donations to The Independent Group, because it is not yet a political party, they "will voluntarily publish the names and amounts of any donations totalling £7500 in a year" . They also said that the Independent Group had "received many small donations" through their website.

Isaacs' office had not responded to a request for comment at the time of writing.
It may be that Isaacs has switched support from the Conservatives to Umunna's "Independent Group" over Europe. He also donated £25k to the "In Campaign", to help fund "Remain" in the 2016 European election.