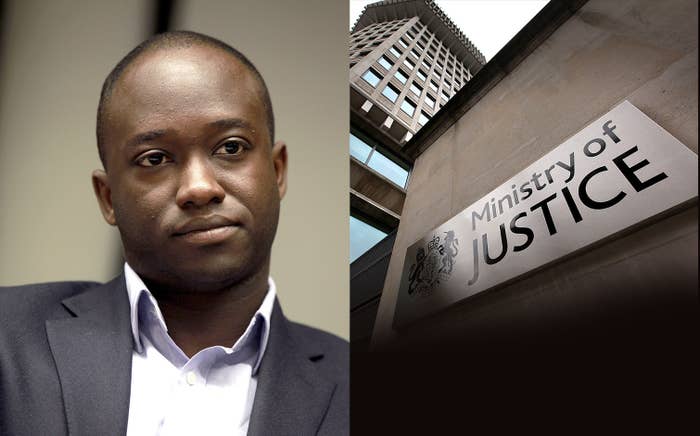 A free market think tank is organising "behind closed doors" meetings attended by big public sector contractors and government ministers, among others, for £10,000 a time, leading to criticism from campaigners about transparency and the possibility of secret lobbying at such events.
The meetings, organised by the think tank Reform, involve ministers from the Ministry of Justice and Department of Health. The revelation that they are taking place has drawn criticism from both Labour and transparency campaigners.
Reform says it charges a fee of £10,000 a time for companies to sponsor the meetings, at which "public services" are discussed with "Ministers, MPs and leading Opposition figures".
One meeting is an invitation-only "policy round table" on probation with justice minister Sam Gyimah, planned for next month and listed on the think tank's website. The event is sponsored by MTC, an American justice firm with a controversial record in the US. In the UK, it forms half of MTCNovo, a partnership with public and private sector providers that has a £453 million contract to run probation in London.
According to Reform, the meeting is to be held under Chatham House rules, meaning participants agree not to disclose what is said.
Reform has also organised a "high level roundtable" meeting in Westminster in early October to discuss "NHS Medicines" with Lord O'Shaughnessy, the health minister with responsibility for medicines and industry. This meeting is sponsored by the drug firm Pfizer and will also be held under Chatham House rules.
Closed meetings hosted by think tanks are uncommon. Out of over 300 seminars, meetings, and round tables advertised in the fringe programme of this week's Conservative party conference – many held by think tanks, pressure groups, and industry associations – only around 20 are "invite-only" or "private", excluding "receptions", which are more commonly ticketed because they are more like parties.
Sarah Clarke, spokesperson for the Alliance for Lobbying Transparency, which campaigns for better regulation of lobbying, told BuzzFeed News: "When companies can purchase a seat at the table with ministers in private seminars, the impression can be given that policy-making is taking place behind closed doors, away from public and parliamentary scrutiny."
Alistair Carmichael, the Liberal Democrat chief whip in the Commons, called on Britain's most senior civil servant to ensure the meetings did not break transparency rules: "The cabinet secretary must satisfy him that meetings of this sort do not breach the ministerial code. Tory ministers themselves cannot act as judge and jury in that regard."
The meeting on probation services comes at a time when outsourcing of criminal justice services to private companies is under intense scrutiny.
Probation services attempt to steer ex-offenders into jobs and housing and away from crime. MTCNovo took over responsibility for all but the most violent ex-offenders in London and Thames Valley in 2015, when the Conservatives handed over regional probation services to private companies in a "rehabilitation revolution".
The company's performance in London was heavily criticized in 2016 by the chief inspector of probation, who said its "poor work" meant the public was "more at risk" from ex-prisoners who might reoffend.
According to her report, MTCNovo's service was not properly managing ex-offenders, "despite the heroic efforts of some staff". She went on to say MTCNovo had "unmanageable caseloads, inexperienced officers, extremely poor oversight and a lack of senior management focus and control" that "meant some service users were not seen for weeks or months, and some were lost in the system".
Recent figures in the Official Journal of the European Union (OJEU) show that in spite of MTCNovo's failings, Gyimah, the minister in charge of probation, gave the firm an extra £36.5 million over the next four years. Labour shadow justice secretary Richard Burgon has condemned bailing out the firms, describing it as "rewarding failure".
This is not the first paid-for meeting Reform has organised that Gyimah has attended along with a probation company. Last year it organised a "private roundtable" on probation with Gyimah inside the Conservative party conference. That meeting was "held in partnership with Interserve", which runs probation in five UK regions.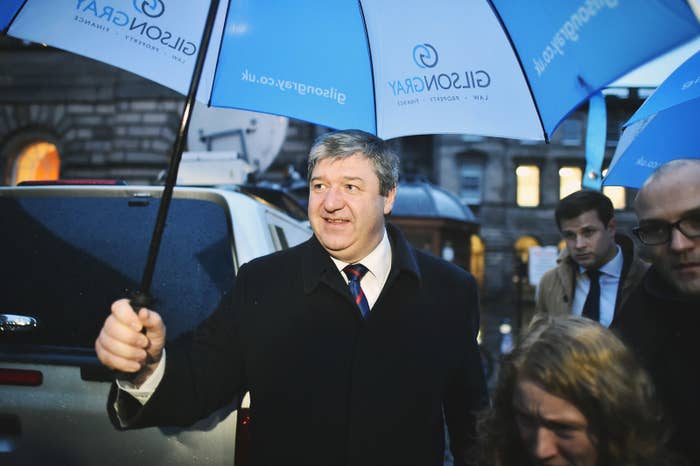 Among those present at the meeting were two members of the justice select committee, the director of G4S-run HMP Birmingham, senior charity staff, and the general secretary of the probation officers' union, Napo.
Interserve has also been criticised by an official report: Its Manchester probation service "had not made a sufficient contribution to protecting those at risk of harm", according to inspectors.
OJEU figures show that, like MTCNovo, Interserve has also received a bailout since the meeting: £58.6 million in fees over the next four years, assuming the volume of work carried out by the company remains consistent. According to Reform, Interserve paid the think tank £11,299 last year.
A spokesperson for Interserve said: "Many events of this kind are hosted by think tanks at party conferences, covering a range of topics and sectors. As a key provider of probation services in the UK, we sponsored a Reform event on prisons and prisoner rehabilitation at the 2016 Conservative Party conference, which was attended by a variety of parties including politicians, business leaders, union representatives and charities who discussed best practice for prisoner rehabilitation."
The spokesperson continued: "Since the inspection into the effectiveness of probation work in Cheshire and Greater Manchester, published in February, we have rectified areas where improvements were deemed necessary, and delivered a 3% reduction in reoffending. ... The report was largely positive and highlighted the fact that the CRC has a sound vision and is making good progress."
However, Labour's Burgon told BuzzFeed News: "Once again the government appears to have far too cosy a relationship with the privatised probation companies.
"Instead of participating in secretive meetings, organised by its Tory party friends, the government should be getting a grip of these failing companies."
The meeting on medicines involving the health minister and sponsored by Pfizer takes place as the health service is preparing to re-negotiate the Pharmaceutical Price Regulation Scheme, a vast agreement between the health service and the drug firms on the prices of medicines – a product on which the NHS spends £12 billion a year.
Last year Pfizer was fined £84.2 million for overcharging the NHS on anti-epilepsy drugs, a decision the company took issue with and appealed to the Competition and Appeal Tribunal over.
A Pfizer spokesperson said: "From time to time Pfizer provides corporate sponsorship to a variety of think tanks in the UK, including Reform, in order to explore and understand the key health policy issues of the day, including access to new innovative medicines."
They went on: "Further detail about the event can be found on the Reform website and details about Pfizer's corporate sponsorships are captured and made public within our annual disclosure reports."
On the issue of anti-epilepsy drugs, the spokesperson said: "While it would not be appropriate to go into any further detail at this time due to the ongoing nature of the appeal process, we have previously stated that [the drugs] were a loss making product for Pfizer and the Flynn transaction represented an opportunity to secure ongoing supply of an important medicine for patients with epilepsy, while maintaining continuity of supply."
Both the Department of Health and the Ministry of Justice said ministers "meet with a wide range of people" and "representatives from many organisations", which is "in keeping with Cabinet Office guidance." No money is passed to any of the ministers involved.
But Sarah Clarke of the Alliance for Lobbying Transparency said the content of the meetings must be transparent. "The perception that politicians listen to big business more than to voters corrodes public trust in politics," she said. "A more robust statutory lobbying register combined with more detailed ministerial diaries would create greater accountability and transparency around those seeking to influence policy, and would help voters feel they were taking back control of our democracy."
Reform says it is "politically independent, with an MP of each of the main parties on our Advisory Board". However, the think tank has a strong Conservative history. It was founded in 2001 by Nick Herbert and Andrew Haldenby, both of whom worked in the Conservative Research Department. Herbert is now an MP and police minister, while Haldenby is still Reform's director. On the think tank's site, he writes: "Some people call us "centre-right" because of our interest in value for money in public spending. The best description is 'liberal' with a small l."
BuzzFeed News asked Haldenby if these seminars meant Reform was taking cash for access to ministers.
He said: "The fact is it is not cash for access. We are an educational charity and we bring together policymakers and companies and others to discuss an issue. The minister and the sponsoring company will be there, but crucially they won't be the only people in the room. This won't be a secret conversation. Other experts, people from other companies and other groups will be there."
He added that he would consider inviting BuzzFeed News journalists to the events to show that there was nothing untoward going on – but as these events were under Chatham House rules, we would not be able to report the conversations that took place. Haldenby also said the think tank is "entirely transparent about corporate support on our website".