Hi friends! Let's get straight into this. I have oily skin and my face usually looks shiny AF by lunchtime.
For this reason, I've only ever used powder on my face because liquid foundation formulas (even ones advertised as "matte") just weren't matte enough.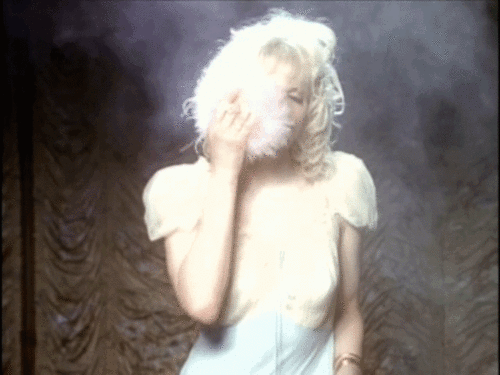 That was until my friend recommended Hourglass' Immaculate Liquid Powder Foundation to me.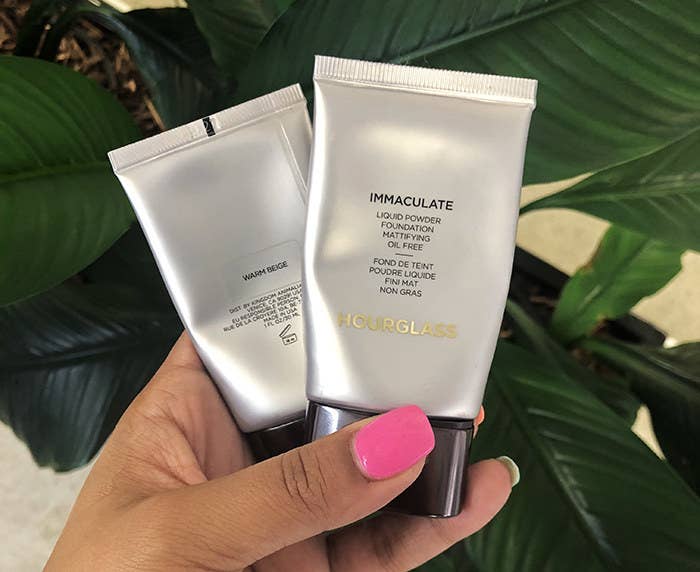 It has a liquid-to-powder consistency, which means it comes out of the bottle as a liquid. But once you apply it with a brush, it changes to a more powdery, light clay kind of texture.
When I was looking at reviews online and they said things like "this is WAY too drying for me", I knew it was going to be perfect for my oily-ass face.

The foundation's coverage is pretty light in reality but you can definitely build it up to make it heavier.
Unfortunately the range doesn't come in a huge variety of shades, so I have to mix two colours together to get the right one for me.
It's available in Australia for $82 at Mecca. Yes, it's pricey – but for me this has honestly been SO worth it.
Go forth, oily queens! Shiny legends! Thou can be matteth if thou desires.