We've all seen the discourse about how skinny jeans are an iconically ~millennial~ fashion trend that Gen Z rejects in favour of wide-leg jeans.
Well, you best believe skinny jeans got involved when Nat (millennial) swapped styles with her sister, Tatiana (Gen Z) in a Bloom video by BuzzFeedOz.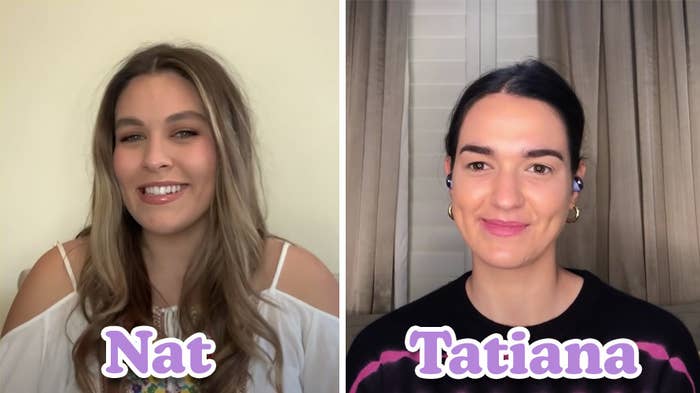 Tatiana explained that Gen Z have been on social media from a young age — so when it comes to fashion, they're used to being hyper-aware of the image they're putting online.
From a millennial's point of view, Nat says she's a lot more trend-driven and likes the stuff that's "super in-season".
Nat and Tatiana were challenged to style three outfits for each other. The first: an ~Instagrammable~ look.
The second outfit category was a ~Formal~ look.
And the last (but definitely not the least) was a ~Wild Card~. And yep, Nat chose skinny jeans for Tatiana — who wasn't a fan 😂.