Every driver, professional or amateur, has a few cars that they absolutely love - cars they dream about. And no doubt, they cause most car enthusiasts to drool. Some even start considering robbing banks in order to come up with the cash to buy their automotive heart's desire. If you are wondering what they are, wonder no more because here is a compiled list of seven of the most desired classic cars around. These cars have style, class, and power. While modern cars may go faster, they don't hold a candle to the seven classic cars below.
7. The 1964 Lincoln Continental Convertible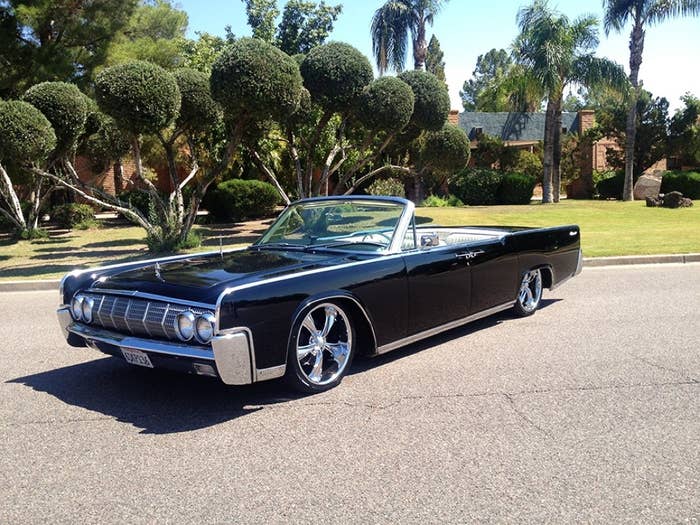 The Continental is a sleek luxury car that oozes class. This rare elegant 4 door convertible with suicide doors is made for cruising rather than racing. It's longer and wider than the other cars on this list, but no less classy. This car is made for the drivers that just love to cruise. It doesn't matter if you love to cruise alone on the highway or if you like to go deep into the center of your town. This car is all about the driving experience and comfort. Plus it's beautiful as it can be.
6. The 1963 Corvette Sting Ray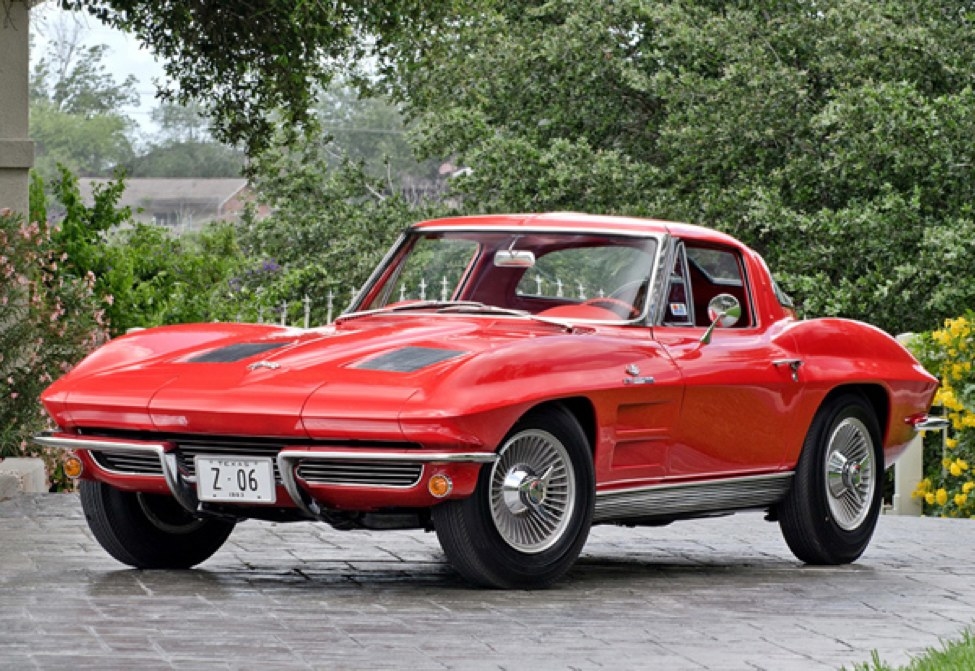 Before Corvette came up with the Sting Ray, most of its previous models were kind of plain. Fast sure, but plain looking. No one ever gave Corvettes a second look. Then the company made the sexy beast known now as the Sting Ray and America fell in love with it. This 2-door coupe has a 250 HP that reaches a top speed of 114 mph. It's the slowest car on our list, but that's the part of its charm. This elegant bad boy is made to be driven slow so that people can see you in it. However, if you are a speed demon, you can always buy used engines and crank up the power to modern day parameters.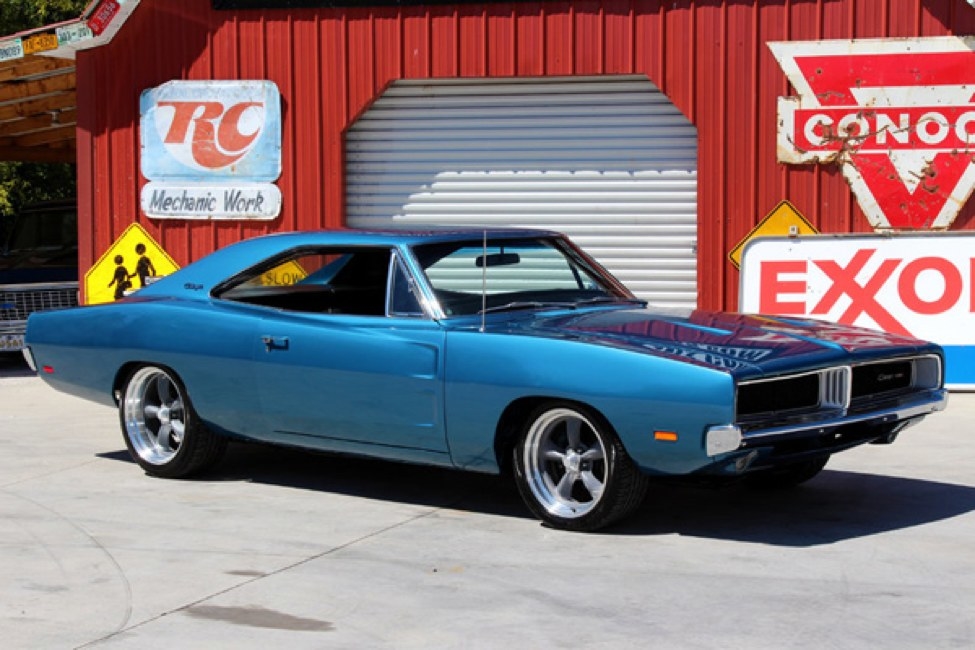 If raw gas guzzling power is your thing, you can't go wrong with the 1969 Dodge Charger. It is a pound for pound, one of the fastest cars of its time. It goes from 0-60 mph in 5.4 seconds and its engine can be souped-up to go even faster. In fact, the car enthusiasts that buy this beast spend more time tweaking its engine than driving it. Although the car is not ugly, it's not a looker either. But it doesn't have to be. The 1969 Dodge Charger is a muscle car. And it's sought after by drivers that crave acceleration. It's meant to be owned by the drivers that love to have their heads snap back into their head rest when they step on the gas. Vrooom vroom!
4. The 1967 Mustang Convertible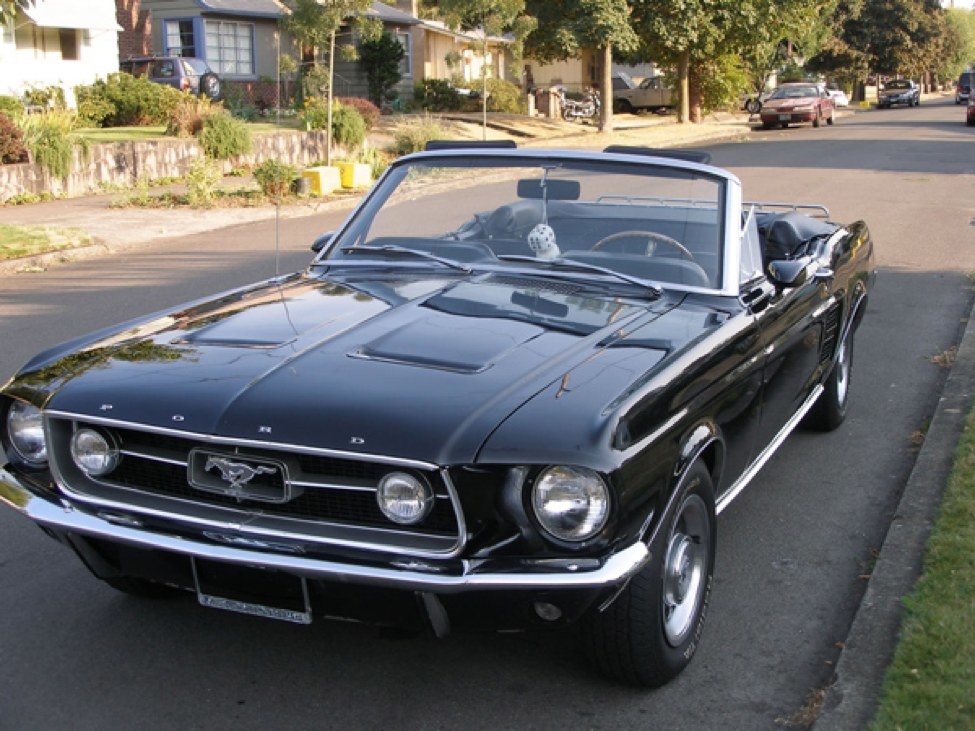 One of the most popular and successful cars that Ford ever produced is the 1967 Mustang Convertible. It was an instant classic the moment it came out of the factory. With a stylish design and short 2-door convertible body type, this classic beauty is a great eye candy. The Mustang is not a fast car (top speed 96mph). Nor does it have fast acceleration (0-60 mph in 13 sec). But, it looks rather like a fast car. And more importantly, the speed is attainable. You can find a nicely maintained Mustang for under $30,000 – that's not something I can say about the other cars on this list.
3. The 1976 Aston Martin V8 Vantage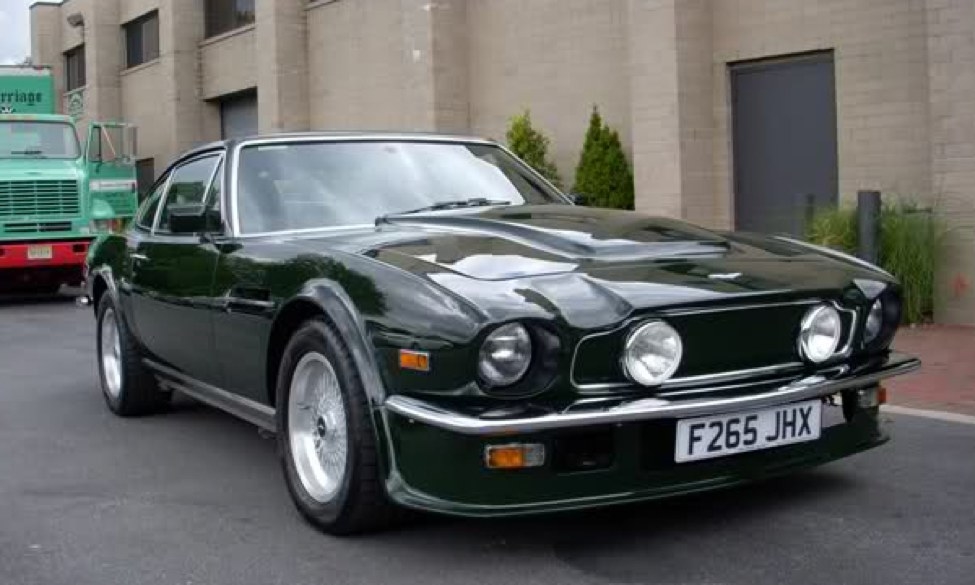 Famous for being a Bond car, this V8 charged powerhouse produces a whopping 5,340 cc(s) so you better be used to gripping the steering wheel tight if you ever want to drive it. The Vantage is the super charged version of its cousin - the Saloon. Unlike most cars, the Vantage has twin fuel tanks. Like all V8 cars, it's a thirsty little guy. The Vantage's aggressive look and smooth cool interior makes it the number 3 baddest Classic car on our list.
2. The 1957 Mercedes 300SL Gullwing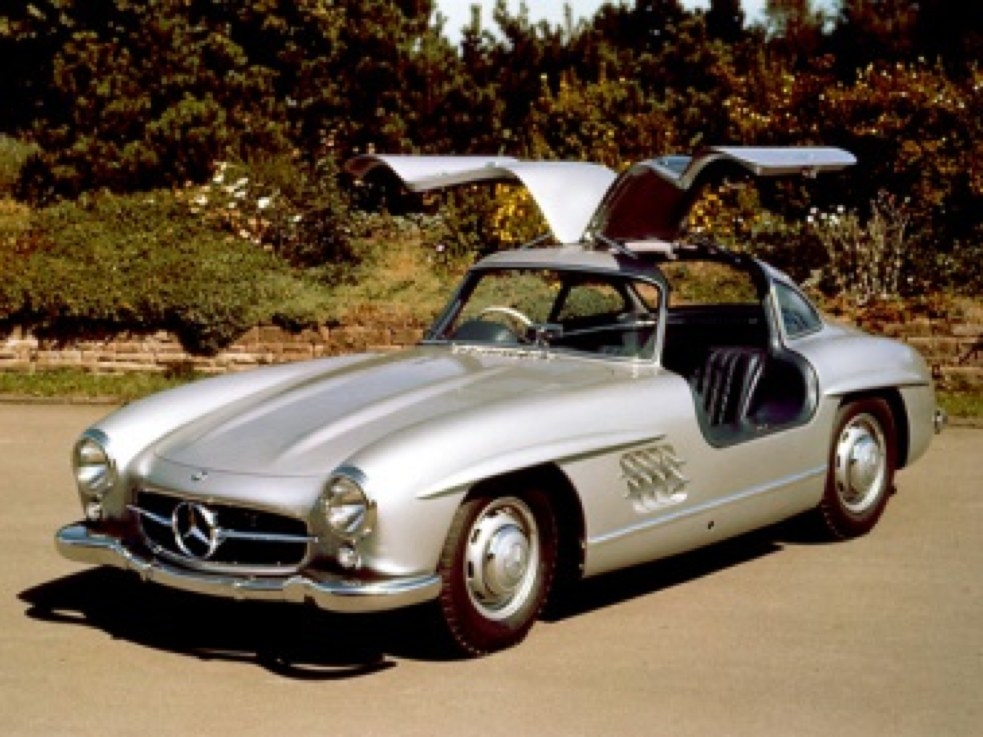 This radical-gull-wing coupe is an elegant automobile derived from its racing winning relative. Although it only has a 4-speed manual transmission, it goes upwards of 160 mph using its 1,995 cc single-overhead camshaft engine. With its unique interior design, it's an ideal ride for the devilish gentleman that is looking for a combination of class and style. The ability to catch onlookers' eyes when you get out using its side swing doors doesn't hurt either.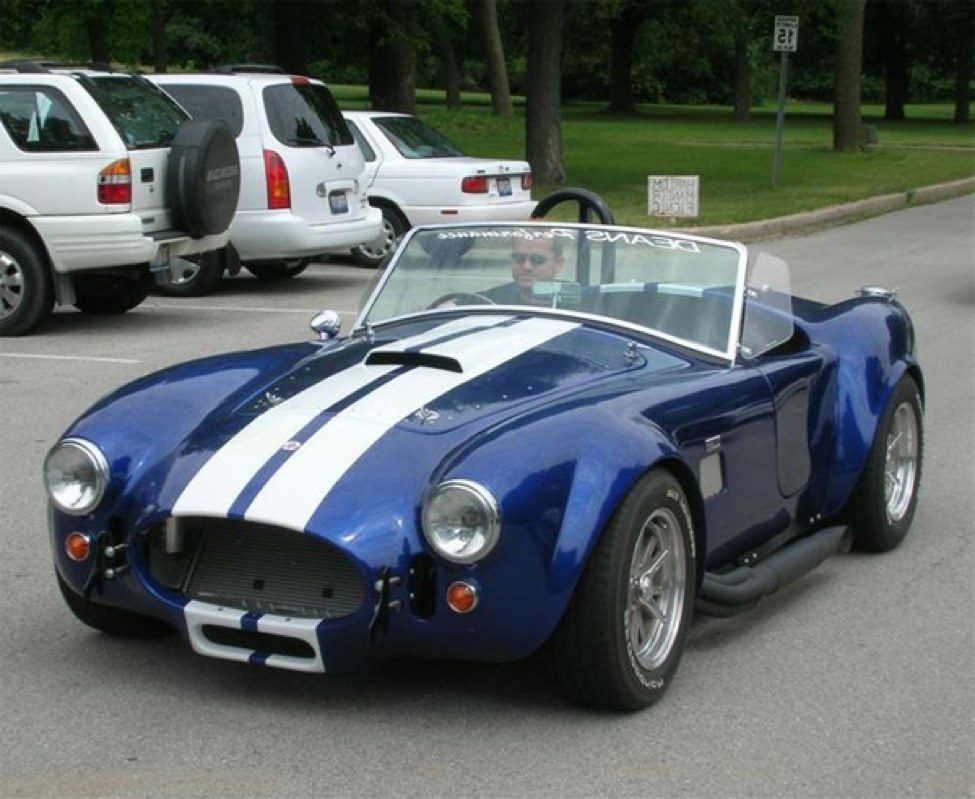 The 1965 Shelby Cobra is not only an eye-catching beauty, due to its sexy curvy design, but also a beast of a car clocking in a whopping 425 horse power. It does 0 to 60 MPH in 4.01 seconds flat. Now, although that's impressive by today's standards, this car was doing that speed back in 1965! Due to its fast speed, most buyers used it as a racing car and won many races well into the mid-1970s when faster cars were produced. Impressive speed, immaculate beauty, and rarity (only 300 made in the USA), this car is the red diamond of the car world and number one on most drivers' lists. It is the baddest and the coolest classic car on our list.
If you think I missed your favorite classic car on this list, please feel free to leave a comment. I'd definitely love to hear your opinions!