1.
YAS ABC BRING ON THE DRAMA IN THIS PREVIEW.
Also, I apologize for the lengthy delay. Too many thoughts to begin to cover from that 2-part special weeks ago.
2.
Btw, why does the Bachelorette always have so many breaks between eps in the summer…?
Let's protest and switch the order of The Bachelor and The Bachelorette. Seems like they're prioritizing the male-lead in the clearly better ratings January slot, no?
3.
But really, we all know Matt and Alex are gone this ep.
Do you even know anything about them? No. No, you do not. For a reason.
4.
Ummm big Rach? Not an ideal nickname Eric… We all know it's Queen Rach.*
5.
Rachel comes in just SLAYING IN WHITE.
6.
Aw, omg Adam legit just said the exact same thing about Rachel slaying in white. *twins*
8.
NO ROSE CEREMONY. 3 ONE-ON-ONES. 1 GROUP DATE. SH*T JUST GOT SO REAL.
9.
Rachel is the most boss Bach ever of all time.
10.
WHY BRYAN. I'm sorry, he's clearly #nottherefortherightreasons.
I swear if they pick Bryan as the next Bach I'll boycott.
11.
Sh*t. The way Rachel looked at Bryan when he walks in in that tux. She's a goner.
12.
This luxury date is unreal. Why is Peter not on it though…?
13.
Bryan is that guy that perpetually tags his photos #blessed.
14.
Is it symbolic, Bryan? Is it?
15.
This date is really crushing my hope for Peter rn.
16.
*Dean hating on Bryan.* PREACH, DEAN, PREACH!
17.
Wow. Now that I know Bryan is a model from Miami everything makes so much sense.
18.
Run, Rachel. Run far away from Bryan.
19.
On a side note, Geneva is stunning.
20.
Please say Adam's name on this date card, Eric, so he doesn't hurt someone.
21.
Daaaammmnnnn Dean's second one-on-one. That sucks for Adam. And Matt.
22.
WAIT WHAT DEAN WHAT DO YOU MEAN YOU MIGHT NOT TAKE HER HOME.
23.
All I can think about is my poor Bach bracket.
24.
Bryan asked for an earring when he was younger... F*CK BOY RED FLAG RACHEL.
25.
Way to fetishize her schooling experience, Bryan. Ew.
26.
Yes, please tell us about your last relationship, Bryan.
27.
Hmmmmm sounds like a familiar relationship…. LISTEN TO WHAT HE IS SAYING, RACHEL.
28.
Literally every bone in my body is like RUN RACHEL.
29.
His mother was what ended his last relationship….
Or alternate scenario, Bryan is a douche and his girlfriend realized it and bounced like the queen she probs is.
30.
What are the odds Bryan's lying about his Mom?
He does realize we are all meeting her next week…
31.
Or, alternatively, she's a psycho, over-involved in-law which is NOT IDEAL RACHEL. PICK PETER.
32.
P.S. I never claimed to be unbiased.
33.
WAIT WTF WTF WTF. PETER DOESN'T KNOW IF HE WANTS TO STAY?!?!
This better be some crazy editing ABC or my bracket truly is as f*cked as Rachel's love story.
34.
Dean is the sweetest cutest prettiest boy. Fingers crossed he's the next Bach.
35.
Lol I'd for sure get eliminated on this church date. I'd lean over and whisper "hail satan" as a joke and get eliminated.
36.
Omg Dean is so nervous. I feel bad.
37.
I keep forgetting there's no rose ceremony. No wonder Dean is so nervous to drop the fam bomb.
38.
Dean just tell her about your fam.
39.
Dean c'mon. Be an adult. This is painful.
40.
DEAN GET SERIOUS MY BRACKET IS ON THE LINE.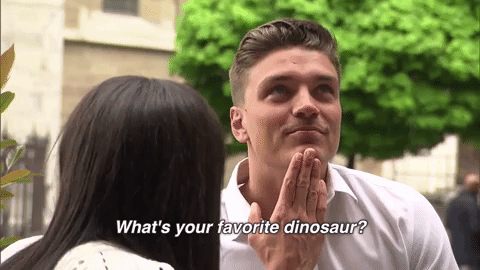 41.
Side note: Please say Peter's name on this date card.
43.
Now back to Dean. Pleeeeeease open up sweet bb Dean.
44.
His awkward laugh when he's sad/uncomfortable is so heartbreaking.
45.
Brb legit balling. Crushed.
As someone with a not-ideal fam situation for Bach standards, ja feel Dean hard on this one.
46.
That was the most beautiful and genuine interaction I think I've ever seen on the Bach.
And Rachel's reaction couldn't have been sweeter or more compassionate.
48.
Can we all recognize the real MVP of this episode? Switzerland and it's beautiful scenery.
49.
Omg a dogsled ride rn?? This is unreal.
50.
Ok new MVP of the ep: These huskie pups! Amiright?!?!
51.
Lol this date is hilarious. The visibility on this LITERAL GLACIER is so poor.
52.
GOD DAMN THE EDITING ABC. You get me every. single. time.
53.
But t god Peter didn't actually wanna leave. We can all relax.
54.
Lovin the extra salt in that salt 'n pepp hair on this massive glacier rn.
55.
Lol Peter saying "Cheers to our future!" is really him saying "Please god don't crush my soul and send me home rn."
56.
WAIT. Rachel looks STUNNING on their dinner date.
57.
I literally can't take my eyes off her.
58.
There goes Peter breaking my heart.
59.
I'M NOT CRYING YOU'RE CRYING.
60.
Peter needs to chill with the brutal honesty.
61.
What is the anticipation for this date card?? We all know who's on it…
62.
LOL. Rachel's date card is so hilarious: Basically this date will suck. Sorrrryyyy.
63.
Take the risk Rachel!!! IT'S PERFECT PETER?!?
64.
Loving Queen's dress rn btw. Slay slay slay.
65.
Money on Queen Rach sending home all 3 on the group date? It could happen.
66.
Well defs don't bring your worst self, Eric...?
67.
Rachel is rocking the sh*t out of that cropped sweater.
68.
Have we ever had a 3-on-1 before?!?! Is this Bach history?? I hope so.
69.
Rachel just thriving in this male-dominated boat orgy hug rn.
70.
Adam's monologue in front of the group is acca awkward. Do less Adam. Do less.
71.
Eric straight praising Rachel right now is everything.
SHE DOES DESERVE THIS! YOU'RE SO RIGHT, ERIC!
72.
Poor Matt, this is so sad. Rachel's date card was v accurate.
73.
I wish we had seen more of Matt. I'm devastated and I don't even know him.
74.
Woahhhh that post-break up kiss doe??? Like whaaaat. Nah, not chill Rachel.
75.
Why do I suddenly love Matt as he's riding home in the limo?
BIP contestant please Bach gods???
76.
Adam walking in the room looking like a serial killer with those eyes.
77.
Omg he is going full serial killer appearance right now. *in a creepy high pitched voice* "Hey you!" - Said every serial killer ever.
78.
Mhhhmmm, words of affirmation. We are familiar with the love languages, Adam, go on.
79.
Rachel saying she pessimistic. SAME, girl. Preach.
80.
Adam begging right now is v sad.
81.
Let's be real, Rachel's eyes defs say, "I'm never meeting your Papa Jean." (Gene? Idk & idc.)
82.
Damn so much makes sense about Eric now after hearing his life story.
83.
IS ANYONE GETTING THE ROSE?!?!
84.
Aw yay Eric's in it for t minus 1 more week.
85.
Tbh, this ep has been kinda boooorrrinnnggg.
Queen Rach stays slaying the game though.
86.
Surprise, surprise. Adam and Matt got cut… no one saw that coming.
87.
WAIT YES SO MUCH DRAMA IN NEXT WEEK'S PREVIEW!!!
But poor bb Dean cries. :(
88.
Wait this real ass moment between Rachel & Peter rn on the sled <3 I love them.
Well, that's all for this week Bachelor Nation. Tune in next week for more of my thoughts on all the ~drama~ that's about to unfold. As always, may the roses be ever in your favor. *cough cough* Peter's favor *cough*
This post was created by a member of BuzzFeed Community, where anyone can post awesome lists and creations.
Learn more
or
post your buzz!