Sky's online streaming service, NOW TV relaunched their logo this week...

One area they haven't change that much, is their apps (like this Windows app)...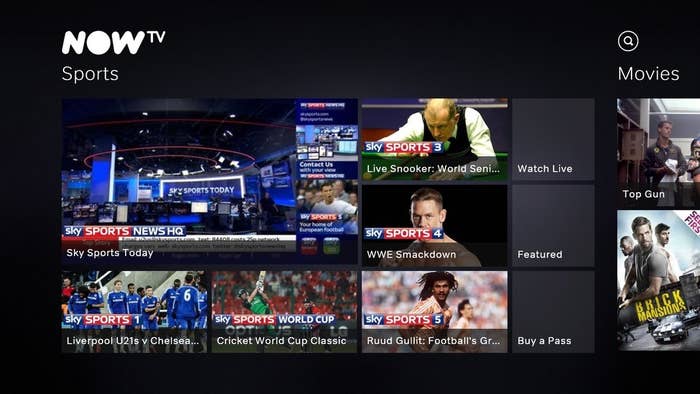 ...but they did change the app icon... WITH BLUE LOGO OVER LIGHT GREEN!!!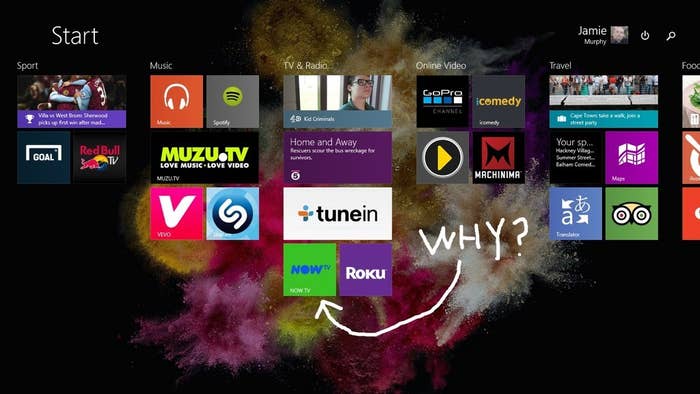 [...] we've had a bit of a personality change. That means a new logo, a new way of talking and colour. Lots of colour. Why? We think that NOW TV is fun, smart and super easy (and you've told us you think so too), and we want to reflect that in the way we look and sound. We also think that providing the TV you really want, without any of the stuff you don't is a little bit like magic. So we'll be showing how we're getting rid of all the bad bits, leaving you with the best entertainment around.
It seems that not everyone liked the new logo, even TV Live (known for TV presentations)...
TVLive weren't the only one on Twitter, these were some of the response to this tweet...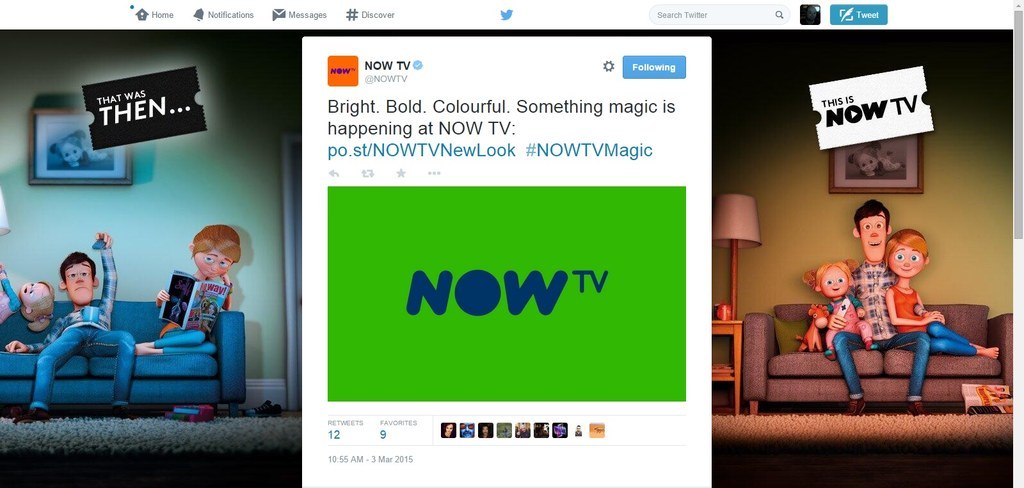 ...and on a quick search on Twitter...
...even those with screenshots from iOS devices.
Not everyone hates the new logo though...
Let's hope their upcoming revamped streaming boxes will have a smoother relaunch than their new logo.