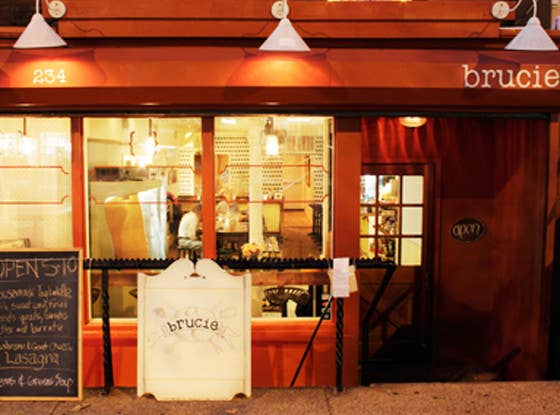 Okay, it may not have been a "ball" in the traditional sense of the word, but it was a damn party. Also, I love alliteration. But let me start at the beginning. The beginning being the fact that I attended a Beyonce themed Valentine's Day dinner with two of my best friends last night. That's right. You heard me. I know, I had a hard time believing it at first, too. It's genius. Especially right now with how big the Queen is at the moment. But before I get ahead of myself with incessant compliments, let me walk you through my Beyonce filled Valentine's night. Come on. It'll be fun. I promise. It'll be like you were there.
So these are my friends. We were excited after our red wine Beyonce dinner pregame.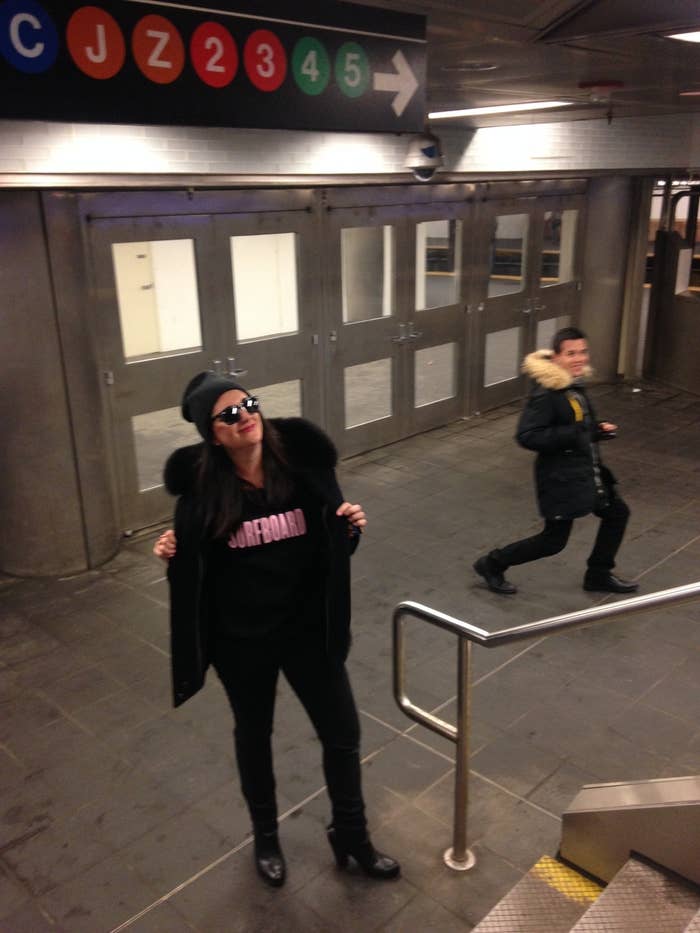 We took the 4 train because obviously we're taking the 4 train tonight, guys.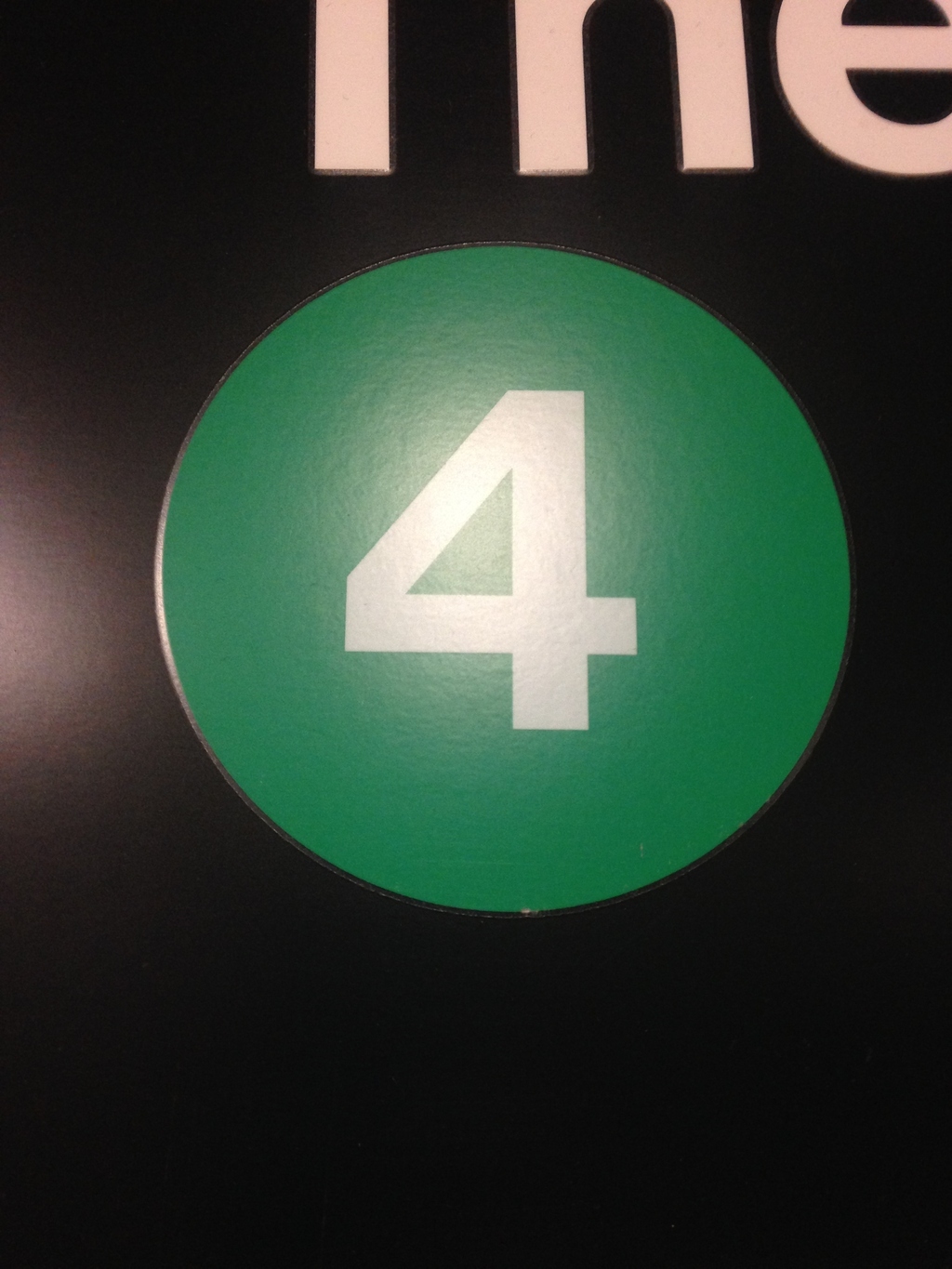 Our reservation was for 10:15 and when we got there at about 10, we were greeted with this.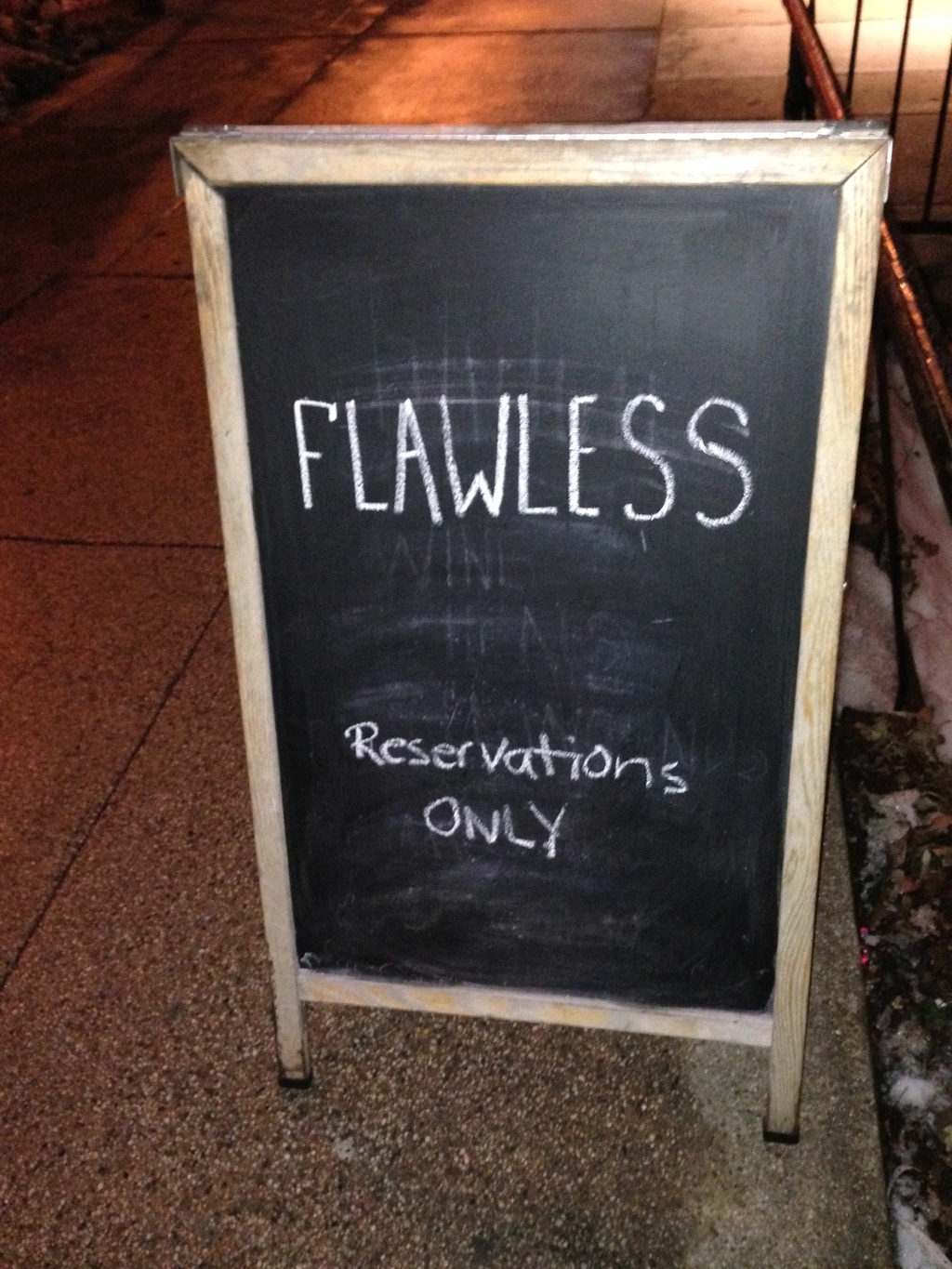 We let the maitre d' know that we were there, and he told us they were running a little behind schedule, (the place was freakin' packed) but there was a tent set up in the back where we could hang out and get a drink while we waited. Naturally, we hopped on that offer. About two and a half drinks and a few new friends later, we get called to our table. Keep in mind that the restaurant has various Beyonce and Jay-Z songs bumping the entire night which made for dance parties when Yonce/Partition, End Of Time, Countdown, and Crazy In Love came on.
The menus speak for themselves. So clever. We were loving every second of it.
Our awesome waitress Kara suggested a few dishes for us to try, like the "Surf Boart", which was deviled bone marrow, pickled carrot, burnt onion, in a bone broth bathtub. Let me tell you. LET ME TELL YOU. It's up there on the list for dish of the night.
But that was just an appetizer. We ate about 80% of the menu, in all honesty. The "Jay-Ziti" was probably my complete favorite though. The pasta dish came with "carter" clothbound cheddar, sweet potato, bacon vinaigrette, and sage pesto. God, it was delicious. And the "Reasonable Trout" and the "Breastiny's Child". Ugh. I could go on and on. As if the atmosphere and general vibes weren't good enough, Chef Zahra Tangorra had to go and kill it in the kitchen.
She was basically the shit.
We even got a chance to talk to the General Manager, Megan Scolaro, about why they wanted to put on an event like this and how they came up with the idea. They pulled it together in 10 days!
"We had no idea this was going to happen. We love Beyonce and that's why we did the menu. This restaurant is run by women and we love Beyonce. We did it on a whim and thought people were going to make fun of us. We did it out of genuine love for Beyonce and we're taken aback by the whole situation."
One of our new friends Antonia said to me that, "everyone is so happy, it's just a community experience that we haven't had in a while", and she was so right. That's what is so inspiring about Beyonce and her music: she makes the experience inclusive. No one ever feels excluded and crappy about themselves when they're listening to Beyonce. They feel empowered, confident, happy, and just plain good.
Chef Zahra and her ladies killed it at Brucie in Brooklyn last night. Such a great idea carried out perfectly. Congrats on a Flawless night and we'll see you soon!