Spiked Berry Punch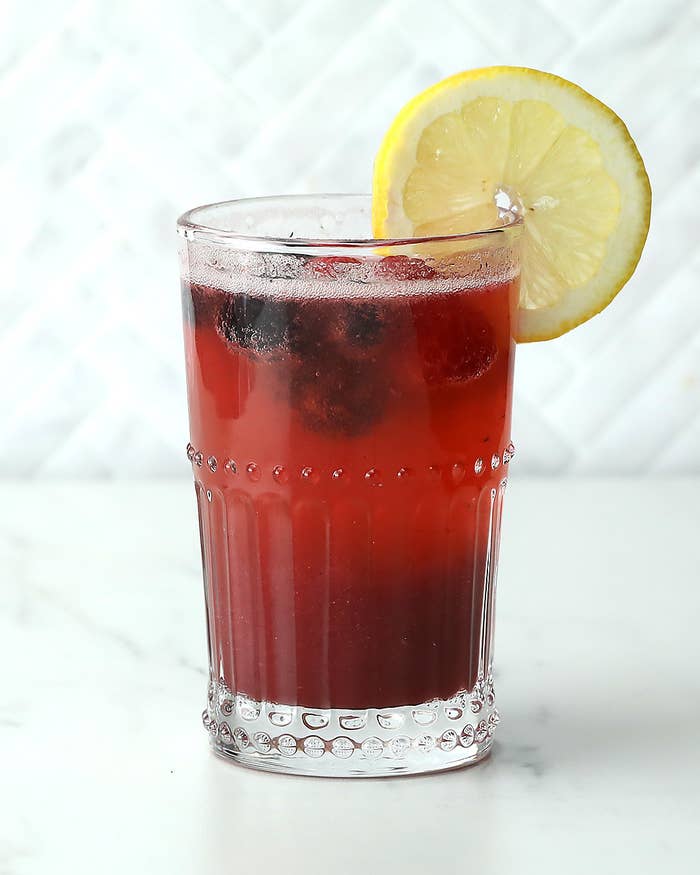 INGREDIENTS:
Servings: 8–10
1 1/2 quart fresh berries (strawberries, blueberries, raspberries, blackberries) washed and hulled 2 cups fresh pineapple (cubed)
3 cups spring water
Smirnoff Spiked Sparkling Seltzer
Lemon (garnish)
PREPARATION:
1. Place 1⁄2 quart (2 cups) of the berries on a lined baking sheet and freeze (at least 2 hours or until completely frozen).
2. Place remaining quart of berries and pineapple in a food processor (or blender) and pulse until completely liquified. Strain well and add 3 cups of spring water.
3. Add frozen berries to juice.
4. Add 1⁄2 cup juice to glass and top with Smirnoff Seltzer.
5. Garnish with lemon slices.