Slow Cooker Spiced Apple Cider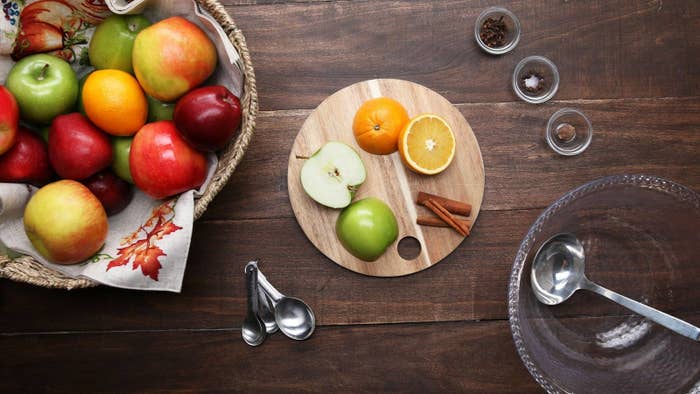 INGREDIENTS
Servings 8
10 Apples, assorted
1 orange
14 cups water
1 teaspoon cloves
1 whole nutmeg
½ teaspoon allspice
3 cinnamon sticks
½ cup brown sugar
¼ cup maple syrup
10 ounces Smirnoff Green Apple
PREPARATION
1. Quarter apples and orange and place in slow cooker.
2. Pour water in slow cooker.
3. Place cinnamon sticks, cloves, nutmeg, and allspice in apple mixture.
4. Cover and set slow cooker to high for 3 hours.
5. After 3 hours, mash the apple mixture in the slow cooker.
6. Add brown sugar and maple syrup.
7. Cook on high for 1 additional hour.
8. Strain apples into serving bowl.
9. Add Smirnoff Green Apple.
10. Serve and enjoy!