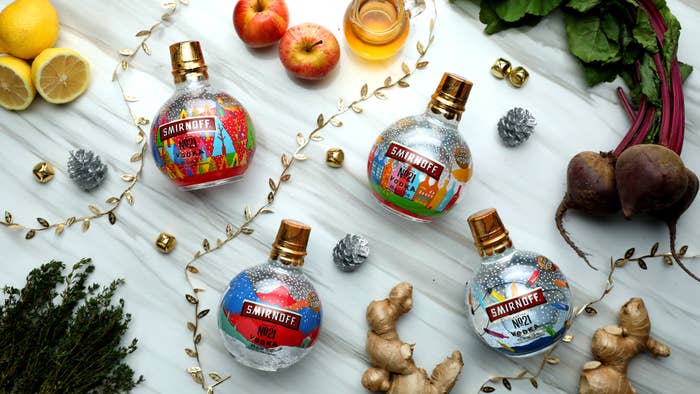 Ingredients
Half a cooked red beet
2 inches fresh ginger, peeled
1 medium red apple, cored
1 cup apple cider
1 large lemon, juiced
5 & 1⁄2 ounces Smirnoff No. 21 Holiday Ornament Vodka
4 ounces club soda
8 sprigs fresh thyme
Preparation
1. Place beet, ginger, apple, apple cider, and lemon juice in a blender. Blend until smooth.
2. Strain juice through a sieve into a bowl and discard pulp.
3. Place a handful of ice into a cocktail shaker. Add 8 ounces of the juice blend and Smirnoff Vodka. Shake until cold.
4. Strain into coupe glasses and top with 1 ounce of club soda and 2 sprigs of thyme.