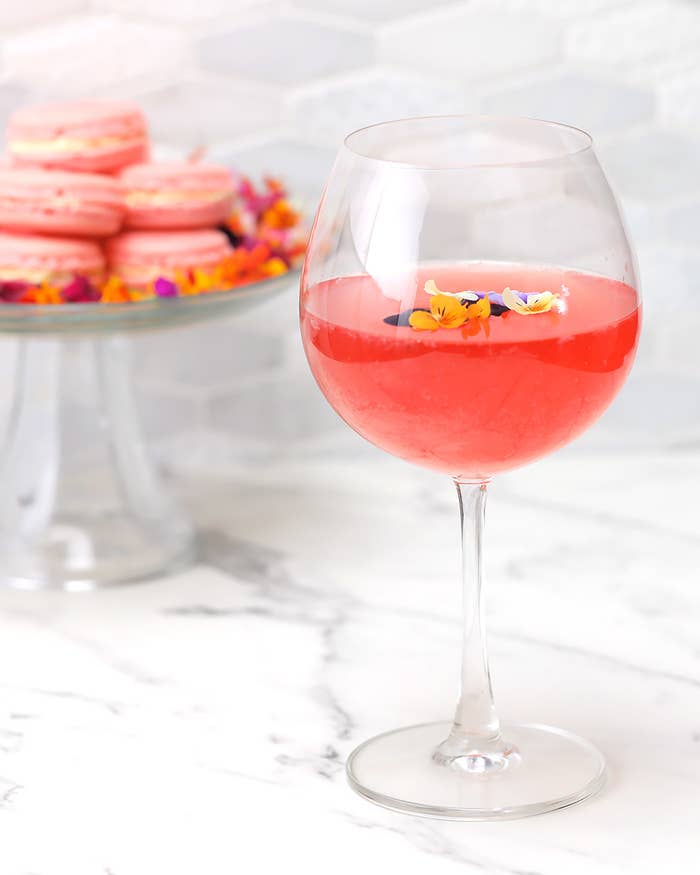 Servings: 8-10

INGREDIENTS:
Berry syrup
1 ½ cups strawberries and raspberries
½ cup water
½ cup white cranberry juice
¼ cup sugar
1 tablespoon lemon juice
Assembly
1 bottle sparkling rosé
¾ cup Smirnoff
1 cup lemonade
½ cup mixed fresh berries
3 thin wedges of lemon
PREPARATION:
To make the berry syrup, chop the strawberries and raspberries and place in a medium saucepan, then add the rest of the syrup ingredients and bring to a boil. Turn heat down and simmer for 10–15 minutes or until the liquid has reduced slightly and the berries have cooked down. Strain into a bowl and then place syrup into the refrigerator.

Once the syrup is completely cooled, pour ¾ to 1 cup of syrup into a pitcher (depending on desired sweetness and color). Then add Smirnoff, lemonade, and top with sparkling rosé.

Lightly stir to combine and float the berries and lemon wedges on top.

Enjoy!