This is David (on the right) with his band The Hooters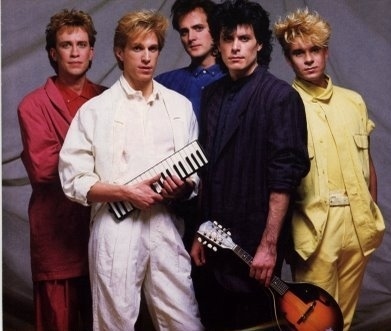 Fast forward to 2010 - He has an idea for a charity project! Re-recording Philly songs with Philly musicians!
Then they picked an awesome song by The Nazz - Todd Rundgren
Then it goes into the "wayback machine" to the 50s
Then SKA! This is getting crazy
Time to ROCK with a Robert Hazard song! Bet you didn't know, he wrote "Girls Just Wanna Have Fun"
DISCO INFERNO feat. rapper Schoolly D! Yes this song is from Philly too!
The other side of the 70s with Eric Bazilian of The Hooters singing!
Then a seriously awesome Todd Rundgren song
What song is next? hmmm
You can keep up with this charity project at www.songsinthepocket.org!
You can find out more about who the project is helping at www.smsmusic.org!
You can see more about Steve Acito, the guy that makes these documentary shorts and his company at www.bluewiremedia.com
This post was created by a member of BuzzFeed Community, where anyone can post awesome lists and creations.
Learn more
or
post your buzz!