David Bowie's Most Iconic Fashion Moments
From over-the-top glam rock attire to stripped down menswear, Bowie and his numerous personas influenced the fashion world immeasurably.
While blurring the lines between masculine and feminine, acceptable and over-the-top, Bowie's style — just like his music — will continue to inspire long after his death.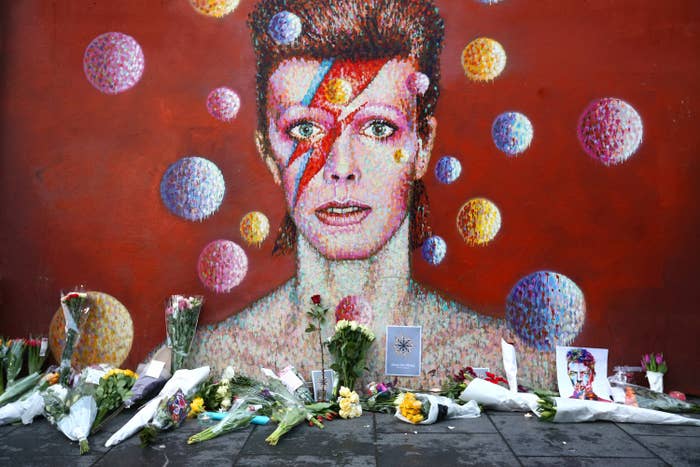 Here are some of the star's most memorable fashion moments.
1.
From his third studio album cover, where he donned a long gown and curled locks, Bowie made it clear he wasn't going to bow to pre-existing norms or expectations.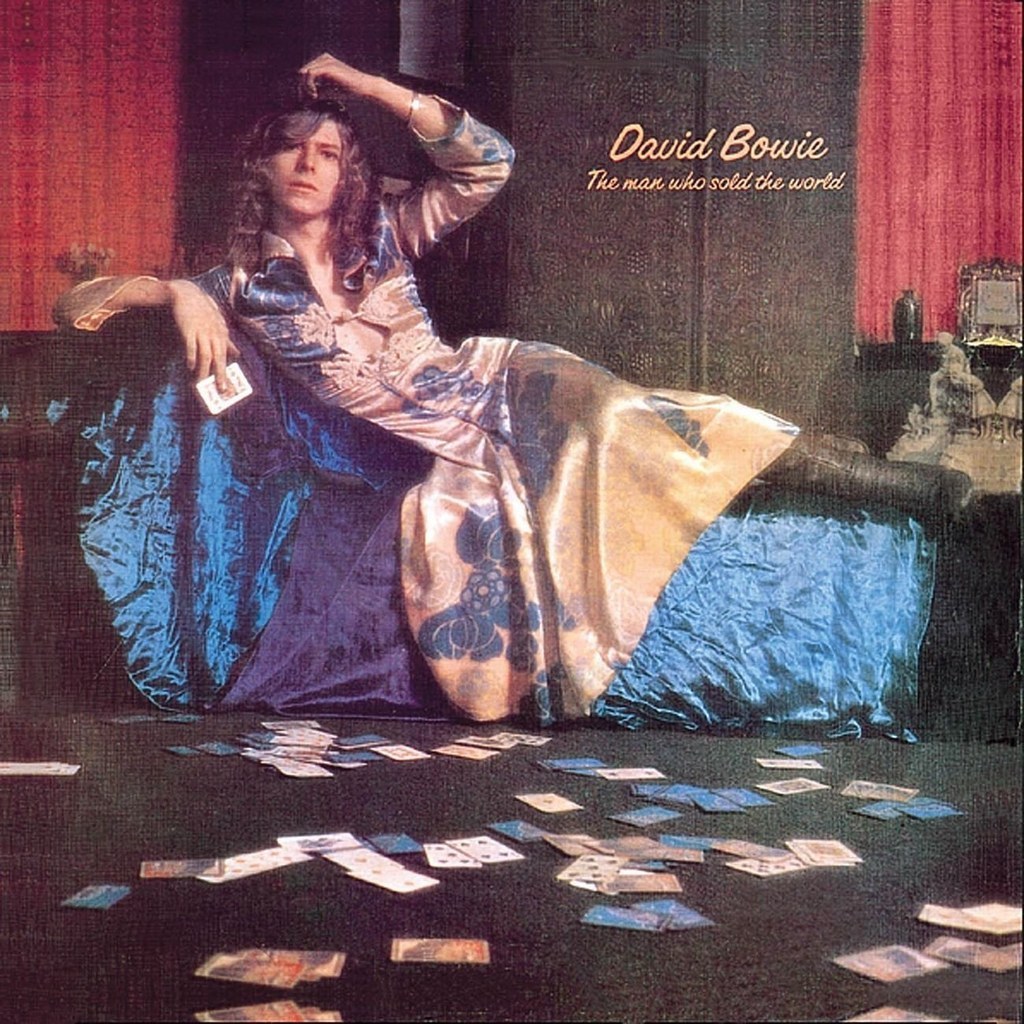 2.
As Ziggy Stardust, his space-based alter ego, he donned a full face of makeup, glitter, and a larger-than-life swagger.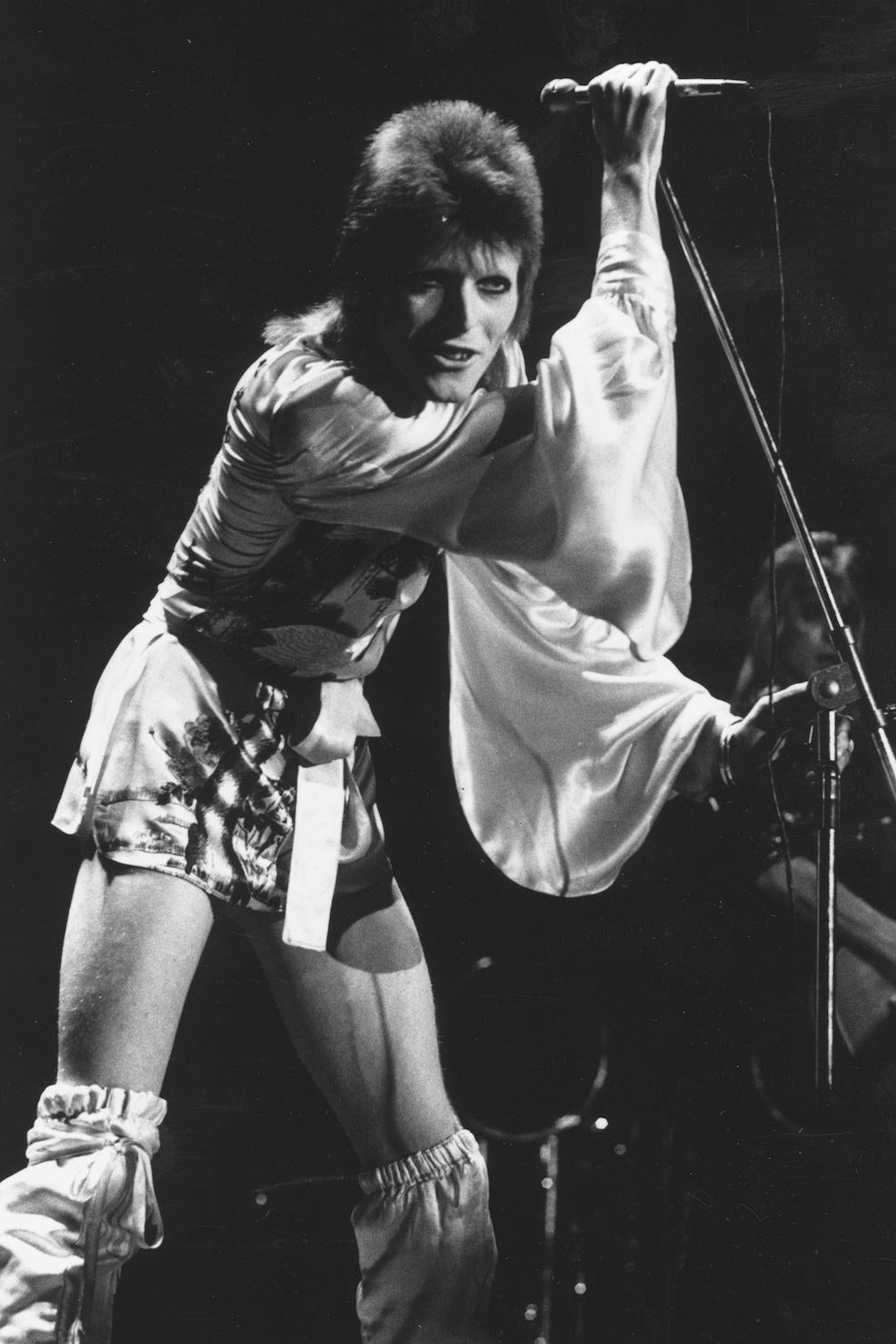 "He was half out of sci-fi rock and half out of the Japanese theater. The clothes were, at that time, simply outrageous" Bowie said of his Stardust persona.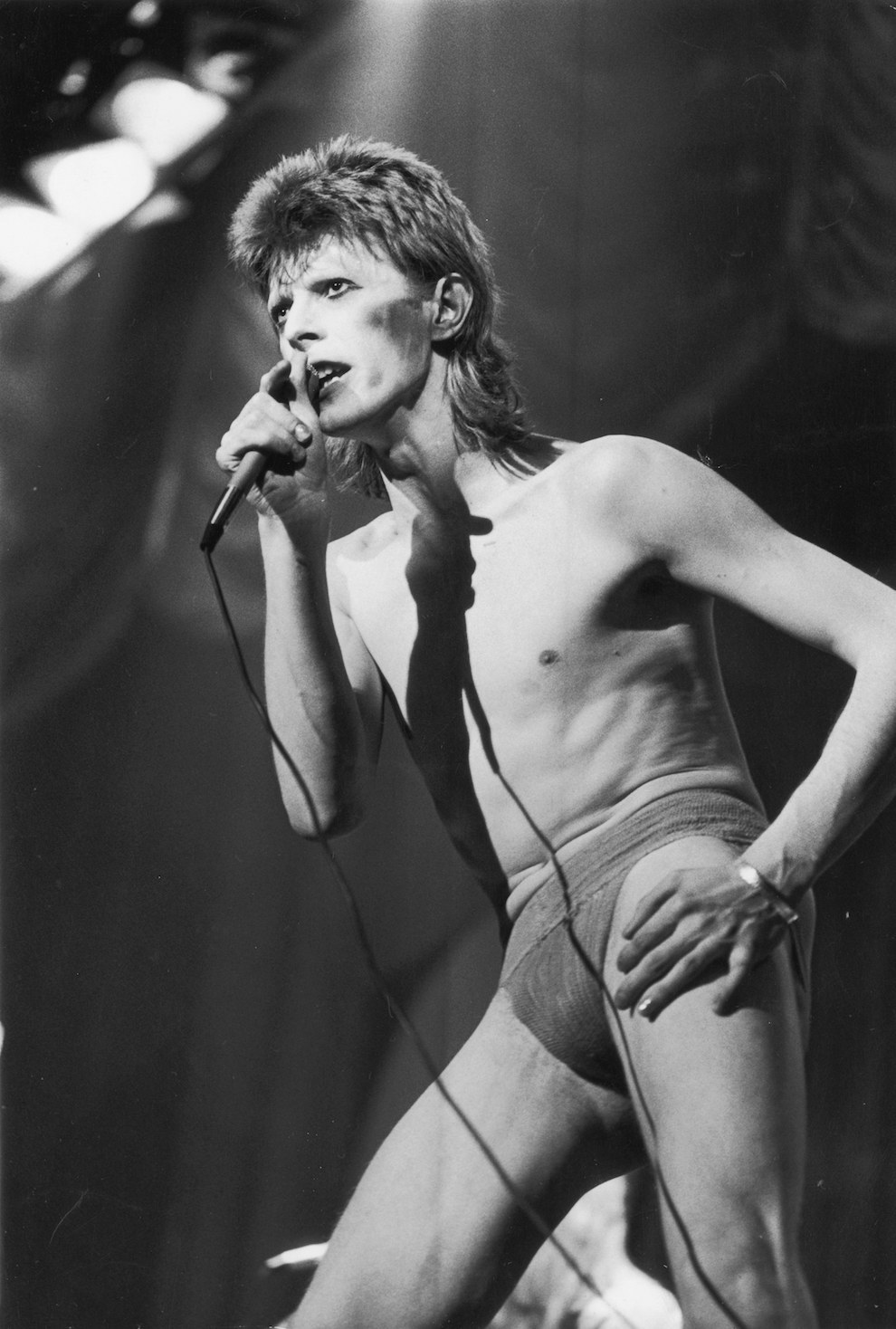 3.
In 1973, Bowie donned a "space-samurai" costume by designer Kansai Yamamoto for a live recording at The Marquee Club in London.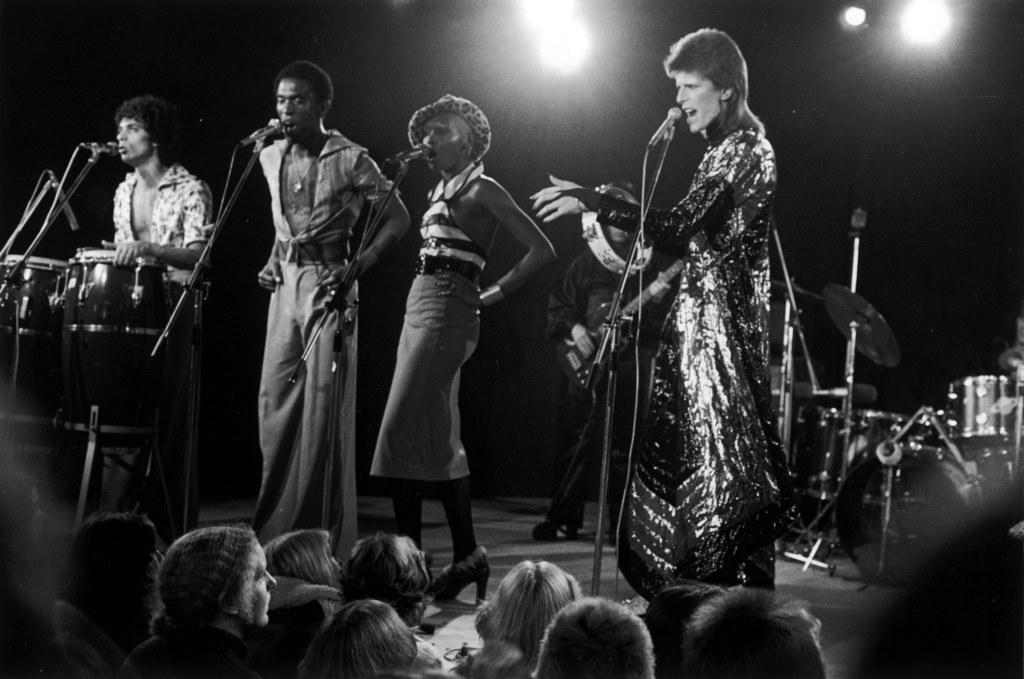 4.
Yamamoto would design several iconic costumes for Bowie, including this striped bodysuit: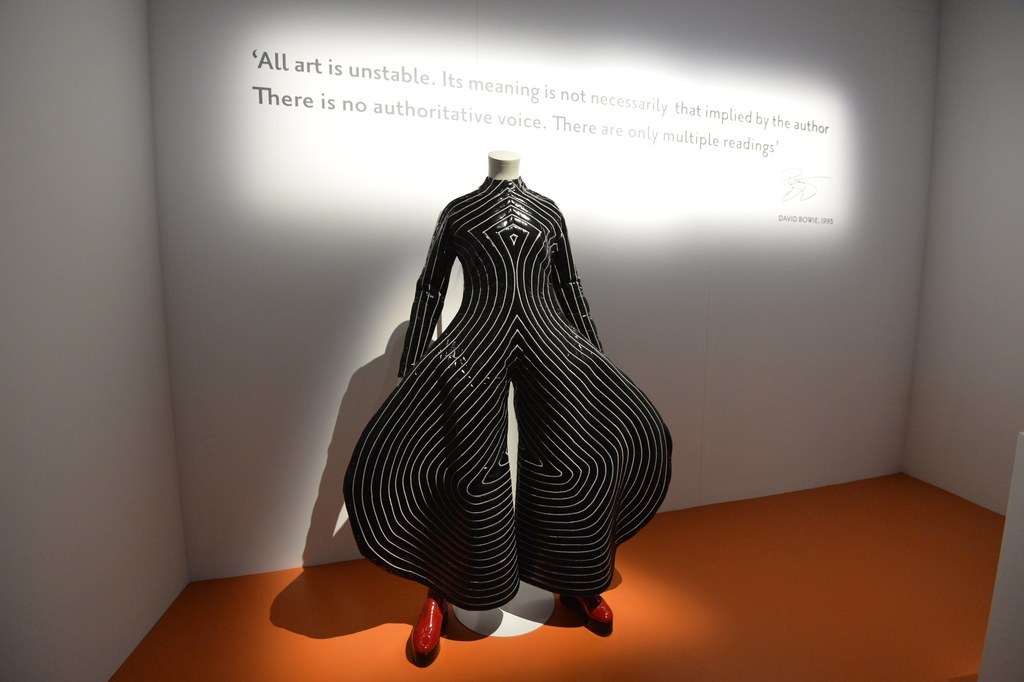 5.
It's hard to forget the Bowie jumpsuit, covering only one arm and leg: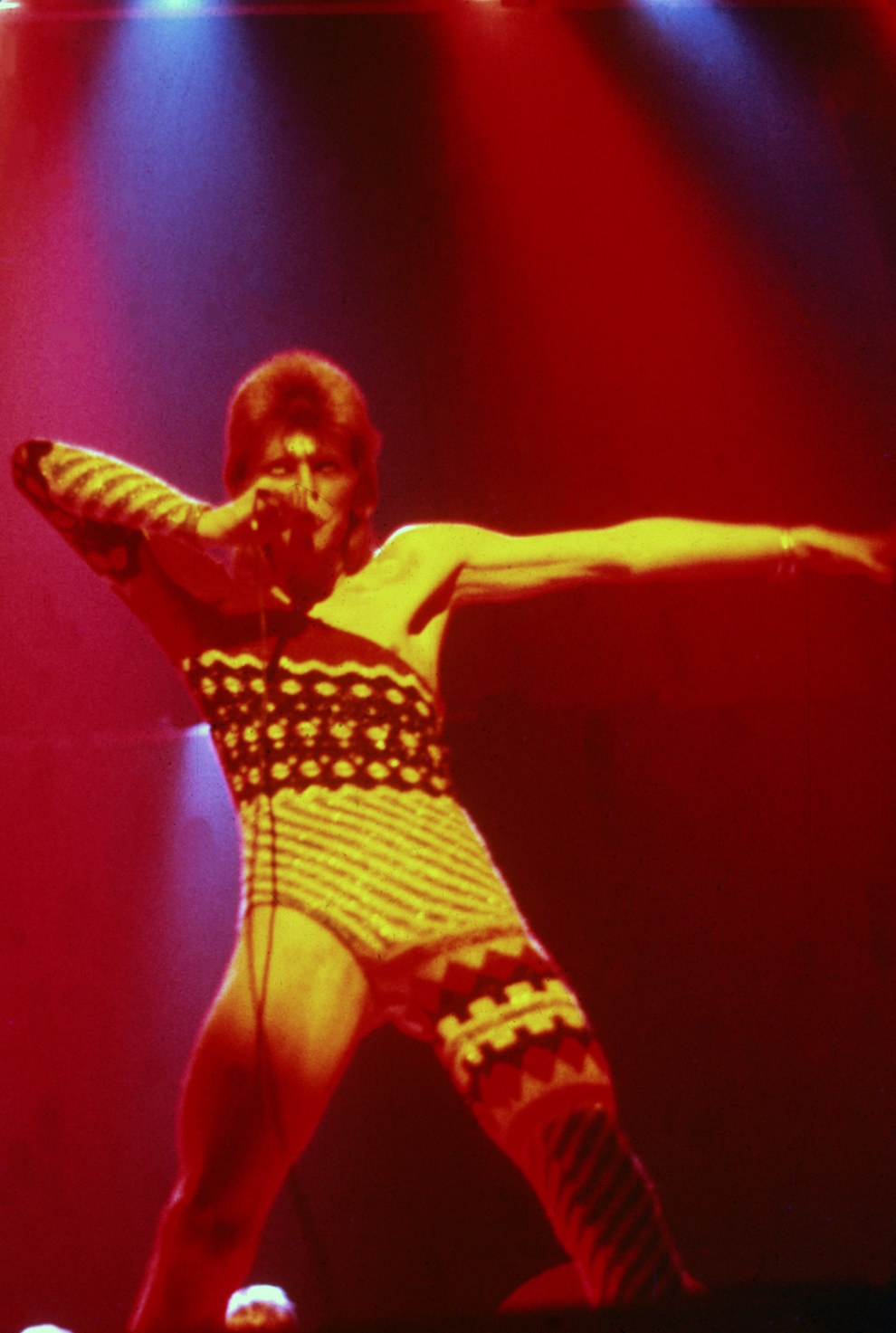 6.
And then there was Ziggy's "Angel Of Death" costume, which was made of mostly feathers and leather.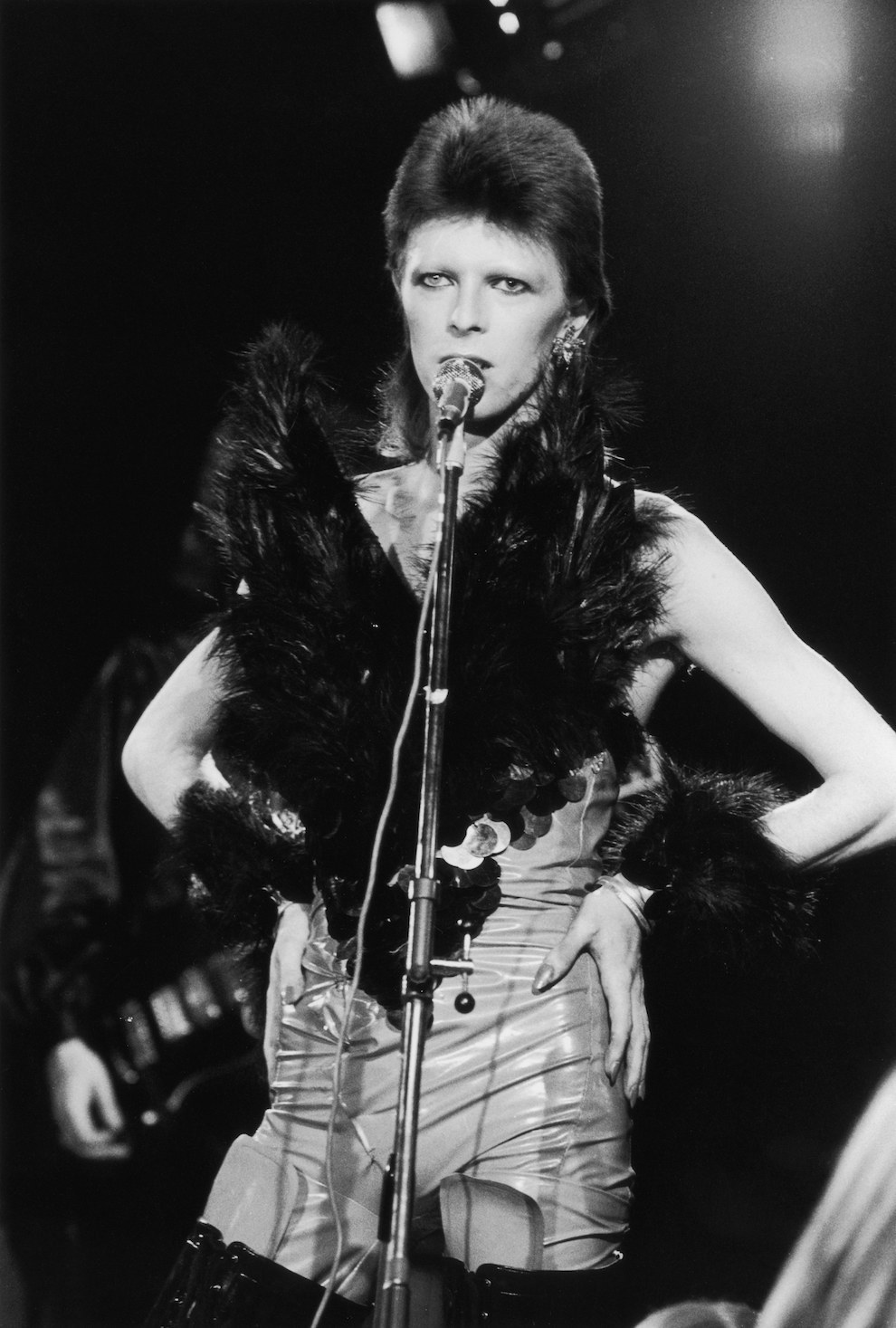 7.
In his last performance as Ziggy in 1973, Bowie was photographed in a jumpsuit wearing no shoes: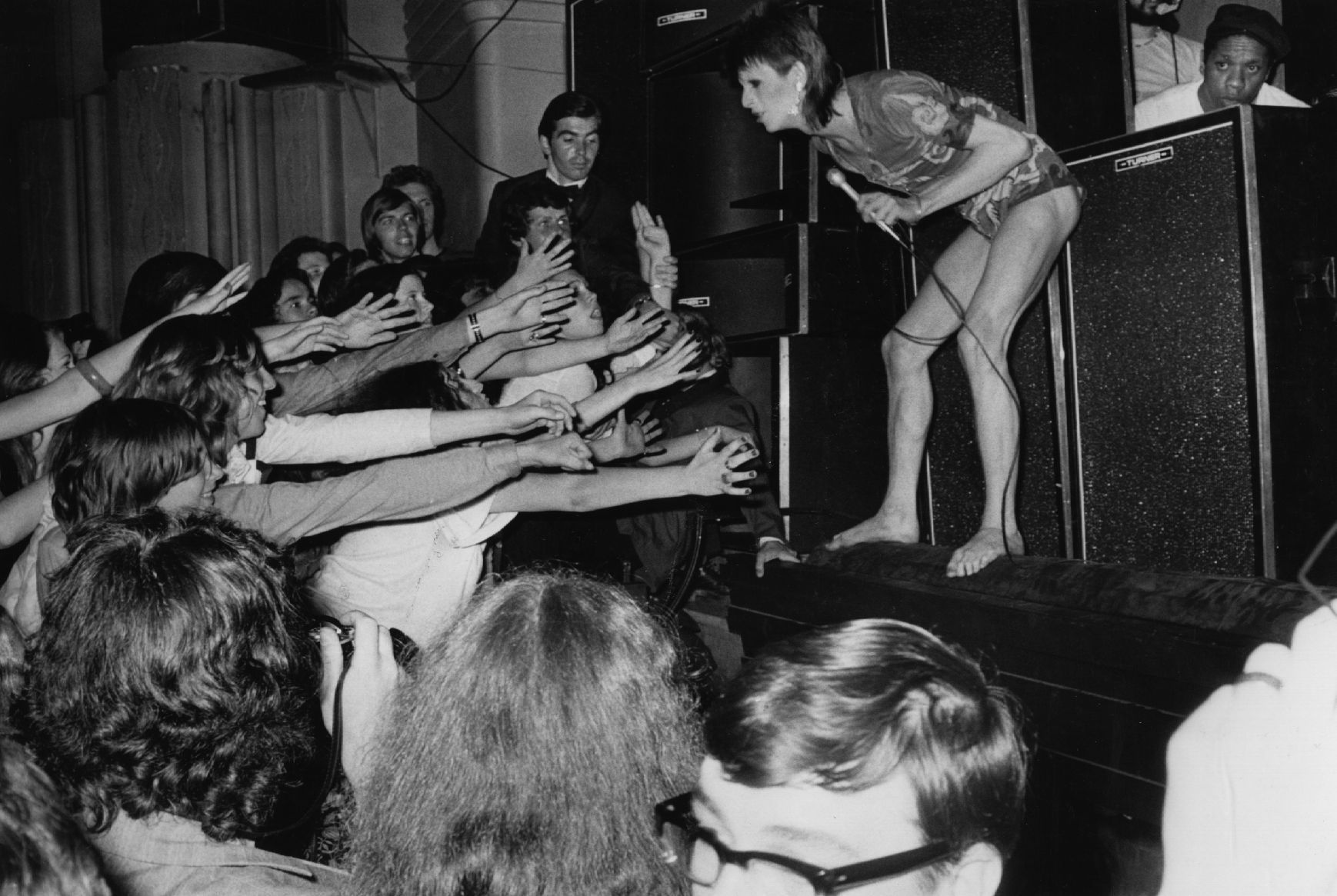 8.
Following Ziggy, Bowie brought personas like Aladdin Sane, Halloween Jack, and the Thin White Duke into the world. Each character had its own unique and daring style.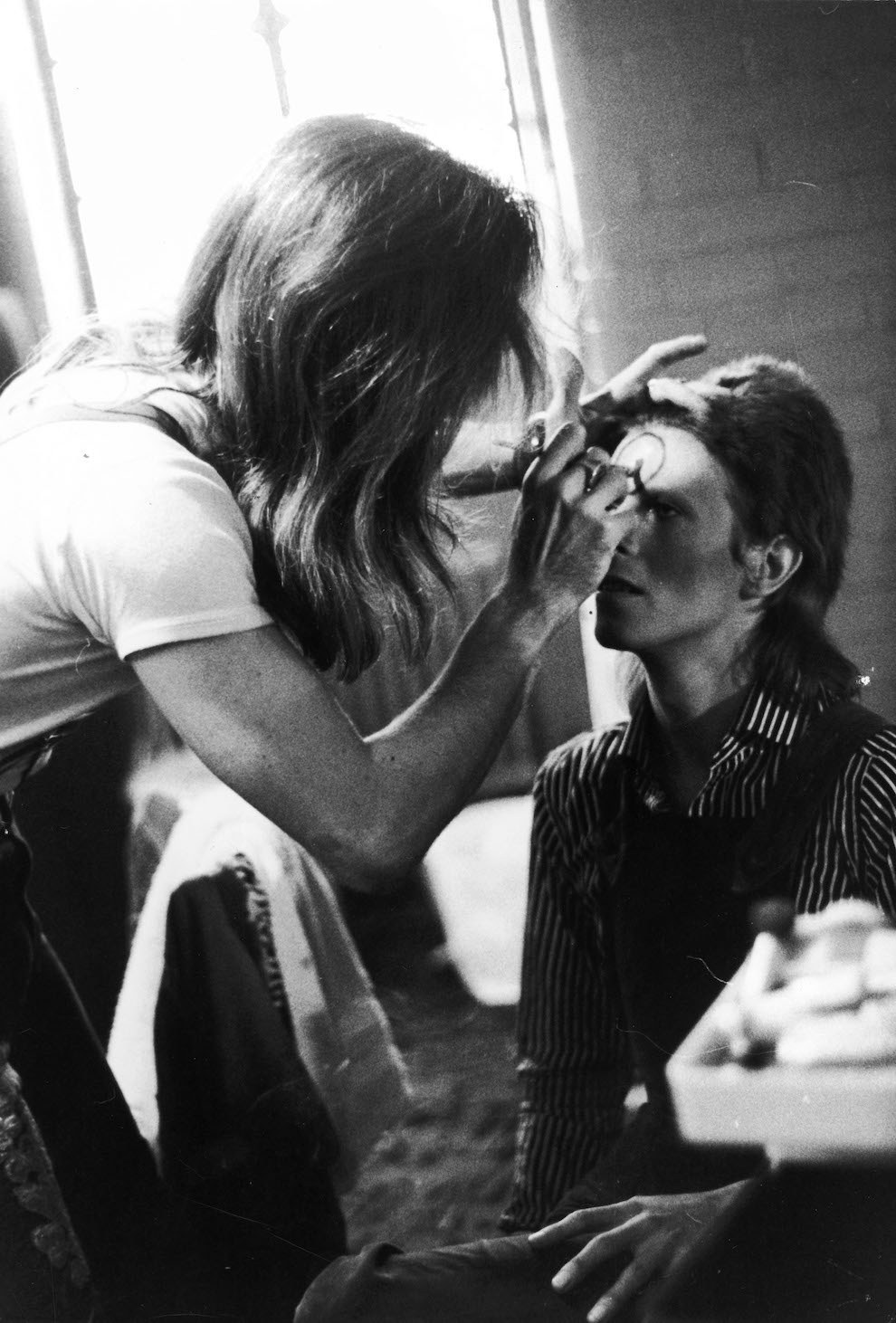 9.
Halloween Jack rocked a red jumpsuit, scarf, and eye-patch topped off with fiery red hair. In his own lyrics, Bowie described the character as a "cool cat."
10.
The Thin White Duke, a persona coinciding with the Station to Station album, donned a slicked-back and slimmed-down look.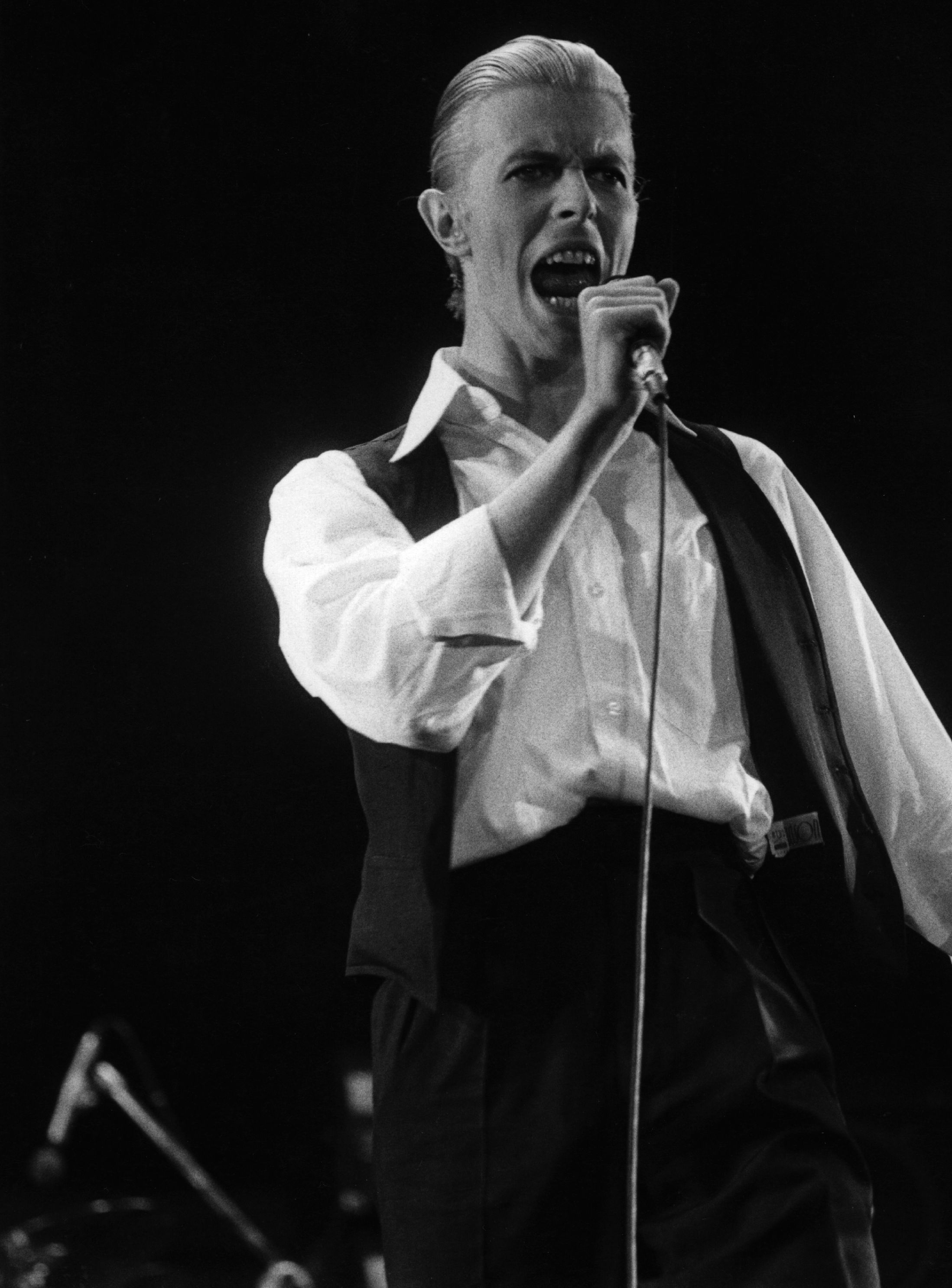 11.
For his 1978 world tour, Bowie wore a white sailor outfit designed by Natasha Kornilof.
12.
Bowie's stage dress wasn't always over the top; he wore plenty of classic menswear looks with utter class.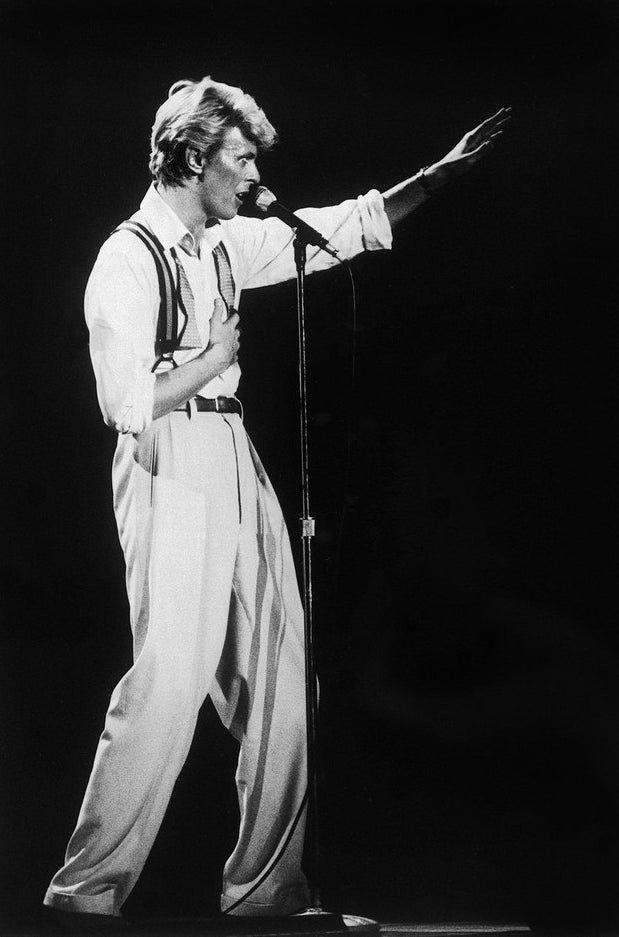 13.
He wasn't one to shy away from a bold and bright suit either.
14.
Off-stage, donning a long trench coat or tux, Bowie channeled "Old Hollywood" effortlessly.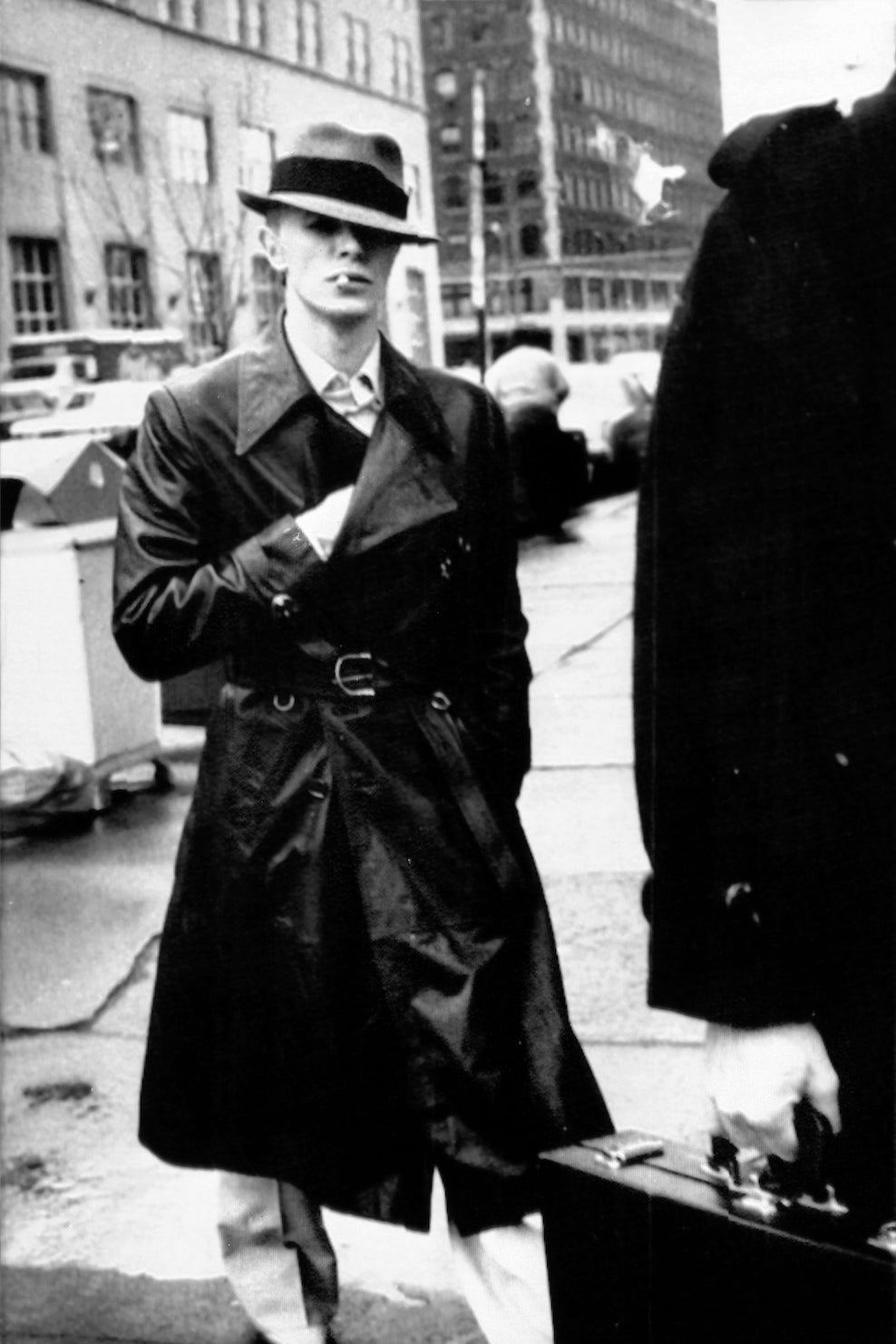 By wearing what he wanted, how he wanted, Bowie led many self-professed "weirdos" to embrace their own styles and identities. His legacy will continue to inspire, no doubt, for many years to come.