Seventeen-year-old Shazmin and 15-year-old Jaymi are two New York high school students currently killing the game as a part of Girls Who Code, an organization that works to provide young women with the skills to pursue opportunities in the STEM fields.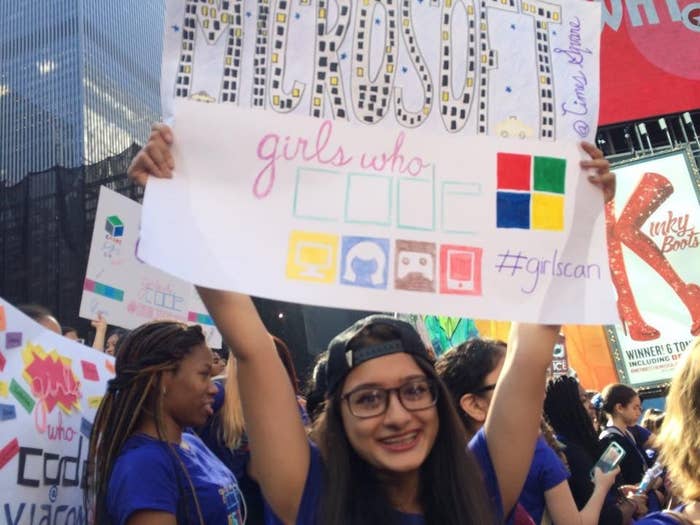 For their final project the duo created Bias Breaker, an RPG-style game that addresses the lack of representation in media and attempts to break down sexist, racist, and anti-gay stereotypes.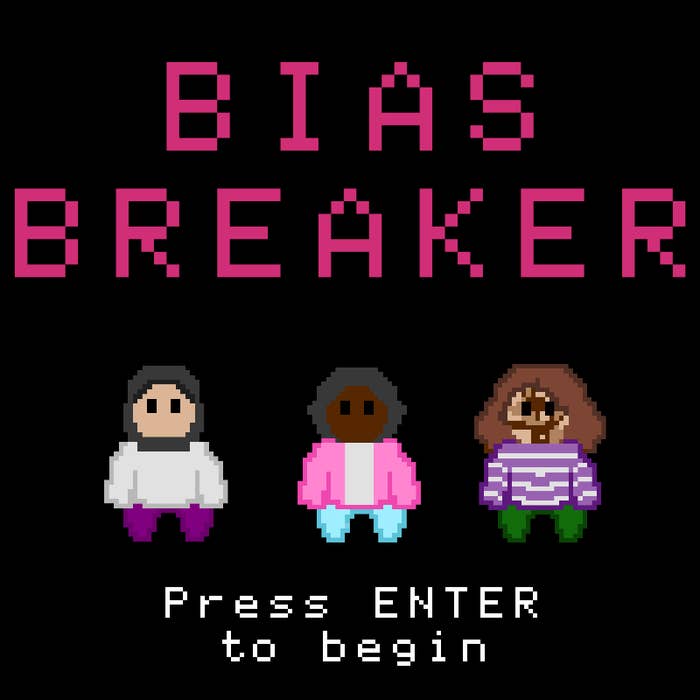 How does it work? When players begin the game, they can choose from three diverse characters:
"When thinking of a problem to address with our game, the first thing that came to us was the lack of diversity in media. At the same time, though, we didn't want the game to be too serious," Shazmin told BuzzFeed News. "We thought it would be funny if we took 'breaking stereotypes' in a literal sense."
The users shoot bullets at the bad guys — green blobs that go along with a stereotypes such as "bisexuals are confused"" or "all Asians are good at math."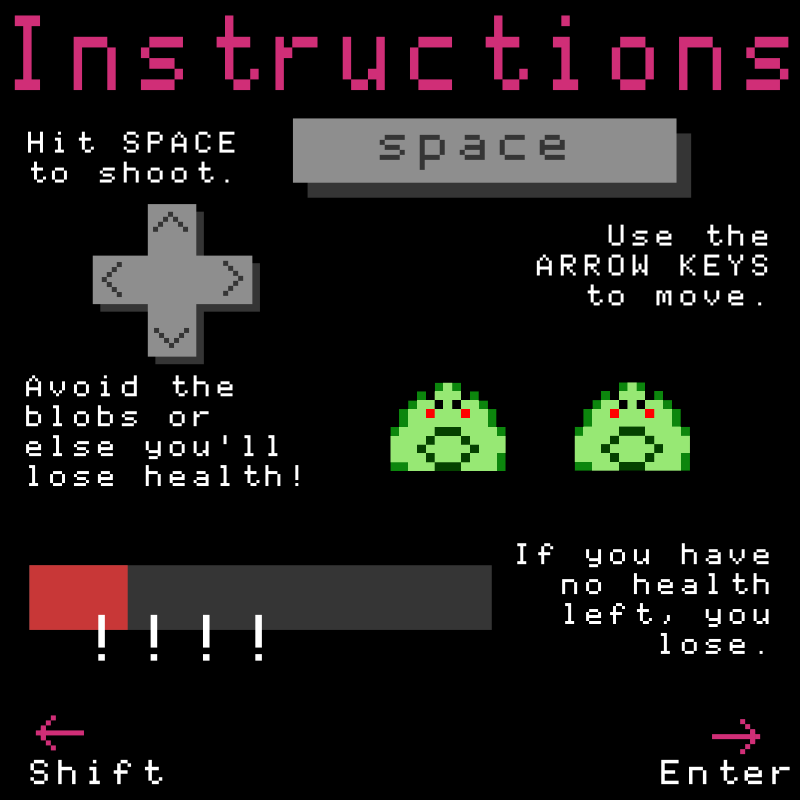 When the bad guys are hit by a bullet, both the blob and the accompanying stereotype disappears. However, if users are hit by a stereotype, then the character loses health. Once they lose health, they lose the game!
"Due to the time restraint we had and a lot of other problems when first creating the game, we couldn't implement features that we wanted — such as having a console at the bottom of the screen explaining why a stereotype is bad once it's destroyed," Shazmin explained. The game is not currently available on any domain, but the pair plan to continue working on it even though their program is over.
"Through the process of making this game I learned a lot about the game development process, how some ideas change and blossom and how some ideas never get to come to fruition," said Jaymi. To bring Bias Breaker into reality the team worked with HTML, CSS, and JavaScript among other tools.
When asked about the future of women in gaming and coding, both teens said they remain hopeful for growth of opportunities and respect.
"By 2020, it is predicted that there will be 1.4 million computer science–related jobs, but when I sit in a computer science class at my school there are only about five other girls sitting with me," said Shazmin.
"I believe video games are another form of art. But for it to be seen that way we should be educating people of its potential," said Jaymi.
"Women have [been] and will remain to be a staple part of the computer science world. However, the field is still considered to be male dominated, and I hope by teaching programming more women will join us."
Who run the world? These girls.