After stunning top-ranked Germany, the U.S. Women's National Team is headed to the FIFA World Cup Final this weekend.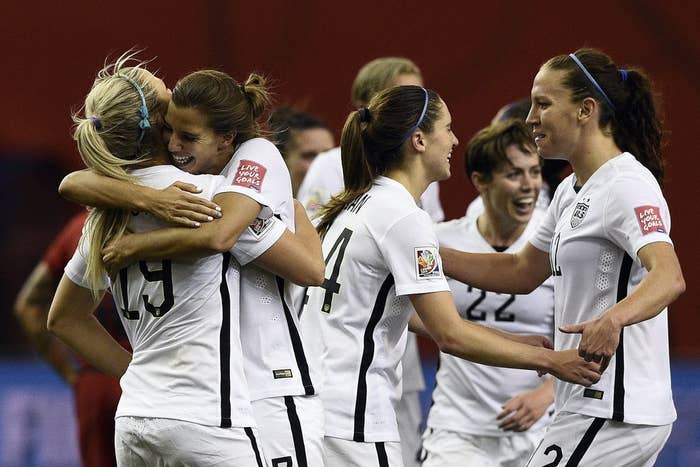 1.
The 2–0 victory was far and away the national team's best performance of the tournament so far.
2.
During the game, silent prayers were sent up:
3.
Anyone with a custom jersey threw it on:
4.
And no doubt some fans had to be carried home after it was all over:
5.
Germany will be feeling the sting for days.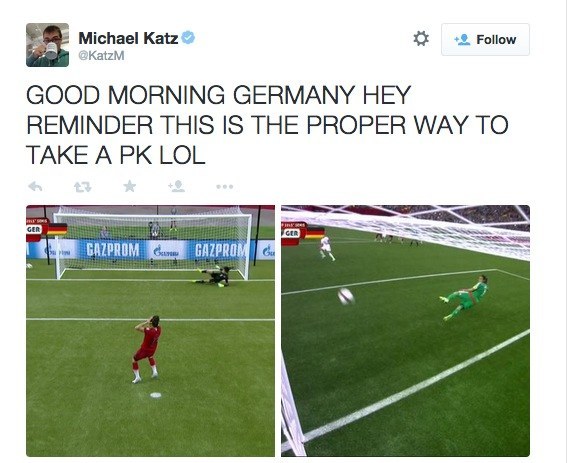 6.
OK, maybe longer.
7.
The game was fast-paced and intense — I'm sure everyone remembers it a bit differently:
8.
The defense, backed by goalkeeper Hope Solo, was literally rock solid.
9.
As any good department of defense should be, right?
10.
And play got physical — quite physical.
11.
(I'll just leave this here.)
12.
Kelley O'Hara snagged her first international goal and her celebration face was too pure, too good for this world...
13.
...sort of like Julie Johnston:
14.
At the end of it all, fans were emotionally exhausted:
15.
Everyone was feeling all "the feels":
16.
But faith in Team USA had been restored:
17.
Congratulatory tweets were sent:
18.
Fans and players alike — everyone made it through the fire.
19.
And today we can all feel just a bit more patriotic:
20.
BECAUSE WE ARE GOING TO THE SHIP!
The U.S. will play in the final Sunday against either England or Japan, aka the team it lost everything to in the 2011 World Cup final.