A Facebook post describing a surprisingly heartwarming interaction with a TSA agent at Connecticut's Bradley International airport has gone viral, proving not all airport experiences have to be horrible to be memorable.
Amanda Sapir, who identifies as gender-nonconforming and uses she/her pronouns, posted to Facebook on Saturday about receiving the "most socially conscious TSA pat-down ever."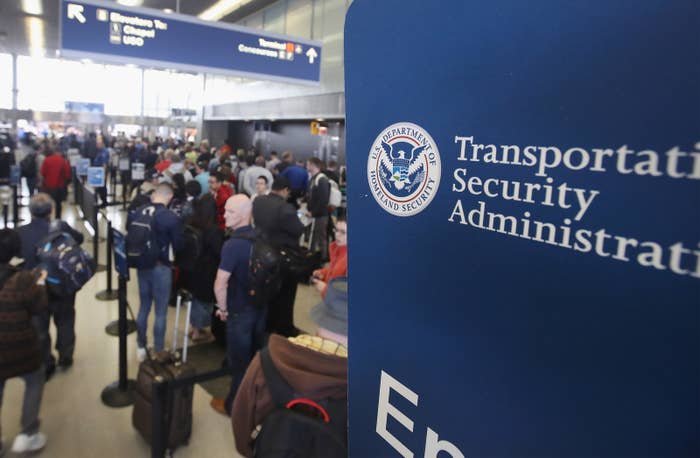 Sapir anticipated the machine's confusion and decided to warn the TSA agent, Darlena Thi Lac, about the yellow box that, sure enough, appeared on the screen.
"Happens every time," I say.

"Why do you think?" she says.

"Because I wear boxer briefs."

"Oh, what is the gender you would like to be identified as?"

"Well, I consider myself gender nonconforming. I am female and also trans masculine."
The TSA encourages trans travelers to purchase reservations with the same name and gender that appears on their government-issued ID, but for many trans people changing the gender that appears on their ID from the gender they were assigned at birth is a difficult process.
The 22-year-old TSA agent , who has been with the Transportation Security Administration for two years, then asked Sapir if she'd like to to go through the machine under male settings. When Sapir did so, the yellow square disappeared from her groin, but a new shape appeared elsewhere. "A yellow rectangle has now appeared across my chest. We both start laughing!" Sapir wrote.
"Now the machine is wondering about..."

"Boobs," we say in unison laughing some more.
Lac then asked how Sapir would like to identify so she could conduct the proper pat-down. "You get to decide how you are identified," she said.
"She followed complete protocol with respect," Sapir said in a phone interview Wednesday. "She gave me the option as to which gender protocol would be used for my pat-down. It was just so thoughtful, so present. She was totally aware of safety — everyone's safety, including my own."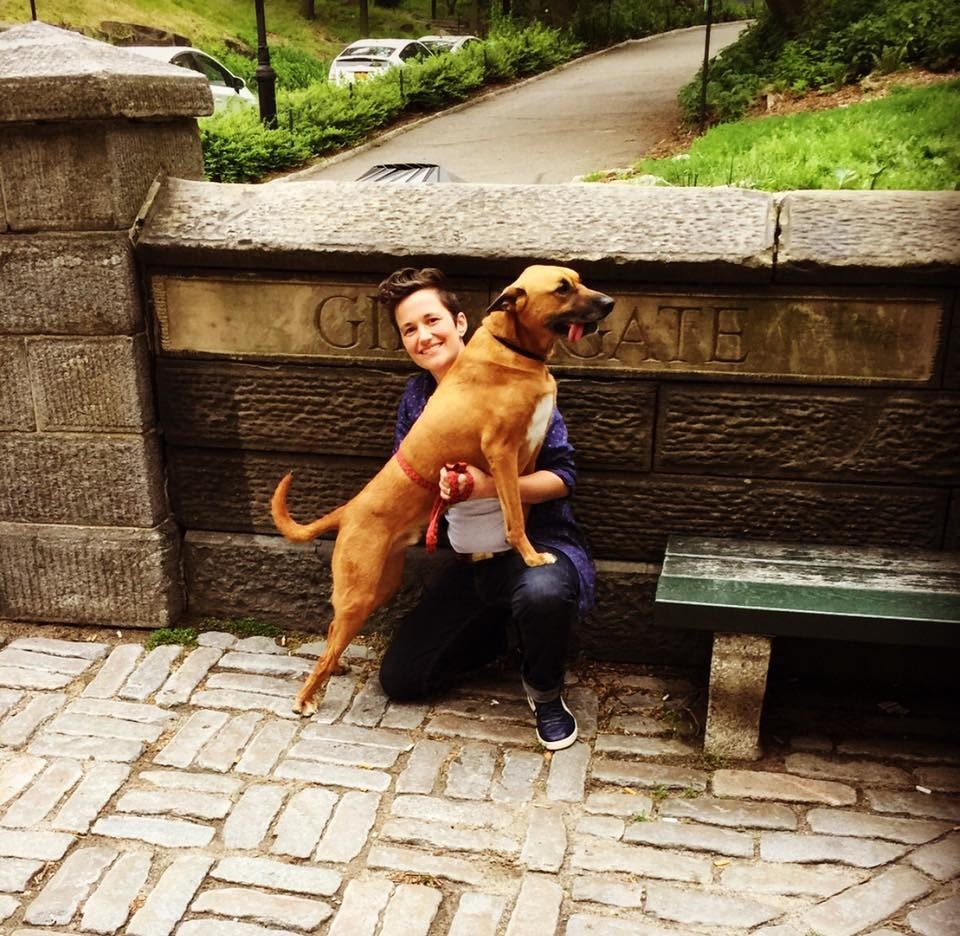 Sapir could hear her flight being called, but she took the time to fill out a comment card and snap a quick photo with her new favorite TSA agent. Once aboard the flight, she posted the story to Facebook, not thinking it would get much attention.
By the time Sapir's flight landed across the country, the Facebook post about her surprisingly pleasant experience among the usual stress of airport travel had blown up. The original Facebook post has now been shared over 7,000 times.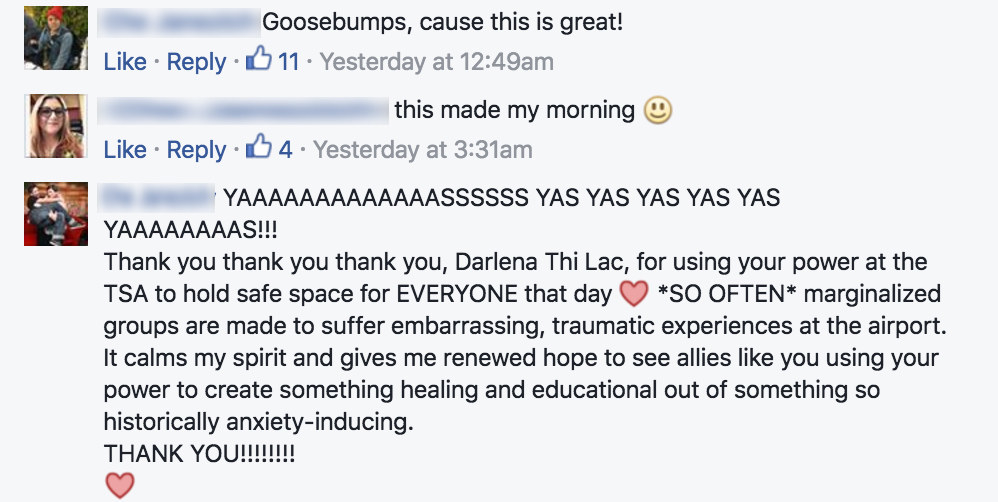 Lac, who has since connected with Sapir on social media, responded to the positive attention on her own Facebook, writing, "The effortless approach to a sensitive matter is such a sight to see, especially seeing how many were affected by this."
"It shows us all, those affected and those who can relate," said Lac, "that this is a sensitive issue that many don't talk or speak out about."