Transgender People Are Connecting With Lawyers On Twitter Using #TransLawHelp
Fueled by the anxiety of the election outcome, many in the trans community are attempting to get their legal documents and gender markers in order.
Following the election, many LGBT Americans have been left feeling anxious and disappointed. Many people in the transgender community have expressed added pressure to have their gender and identification documents in order before Trump officially takes office in January.
Correcting your gender marker on ID cards or changing your name legally can be confusing and tedious, since the process varies from state to state.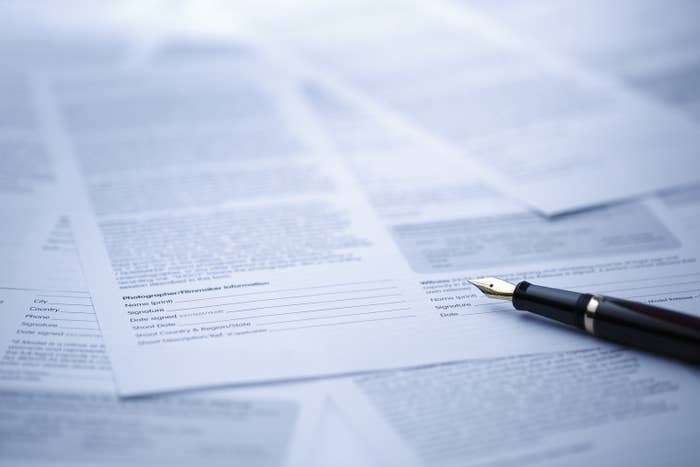 On Wednesday, Twitter user @dtwps sent out a tweet asking lawyers who are willing to offer pro-bono services to trans people to use the hashtag #TransLawHelp: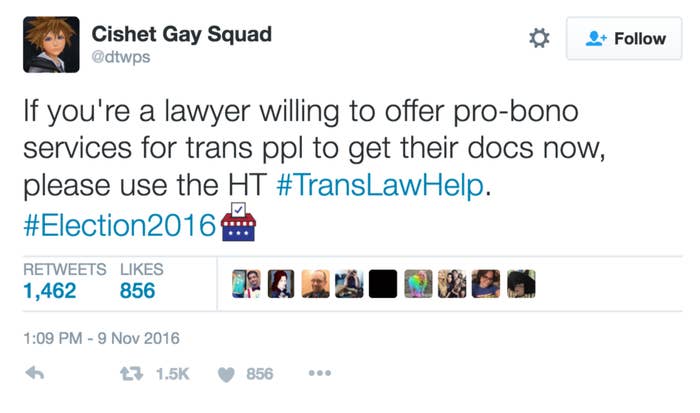 Figuring that others might be feeling the same sense of urgency and anxiety following the election, the 30-year-old New Yorker told BuzzFeed News they decided to start the hashtag to connect trans people with legal aid.
Twitter users quickly began reaching out with with legal questions from all over the country: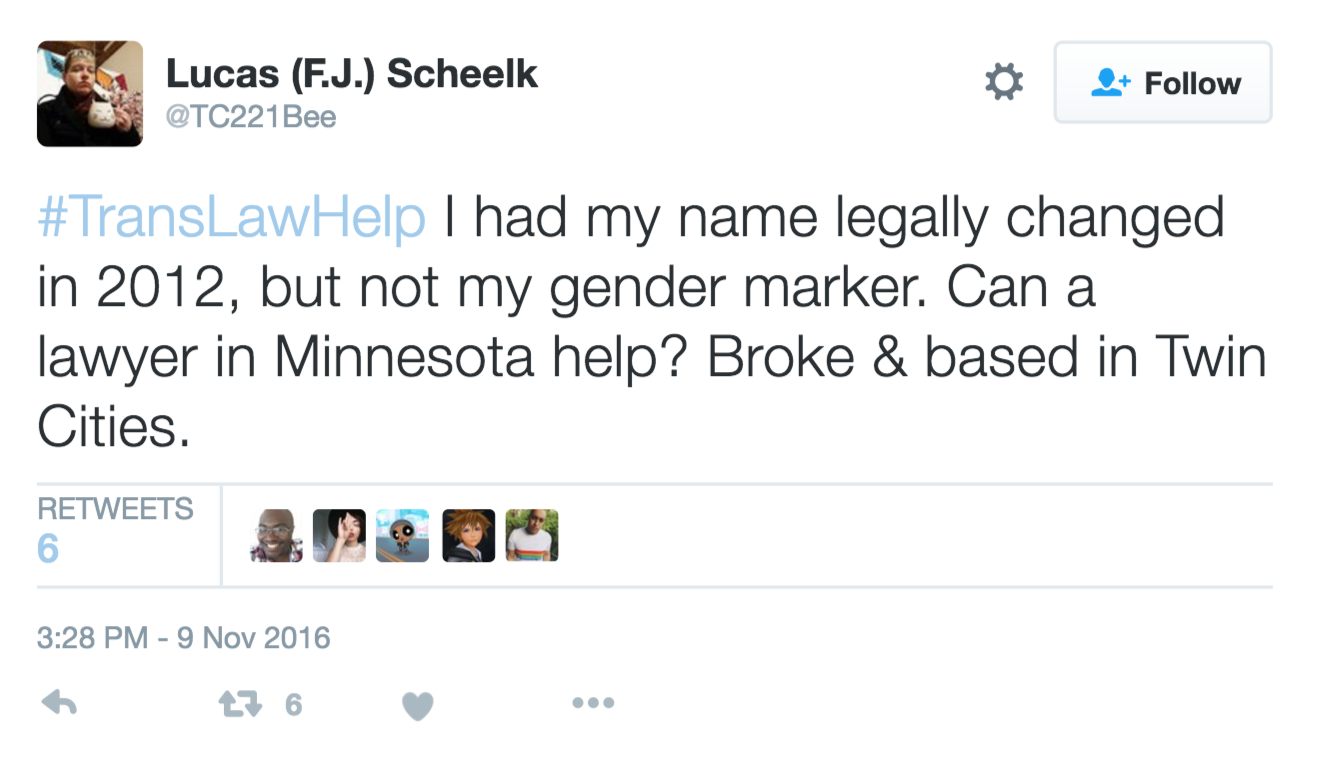 The hashtag gained more momentum after actor Laverne Cox did a little re-tweeting:

Lawyers stepped up to lend their services by tweeting out their locations and opening up their DMs: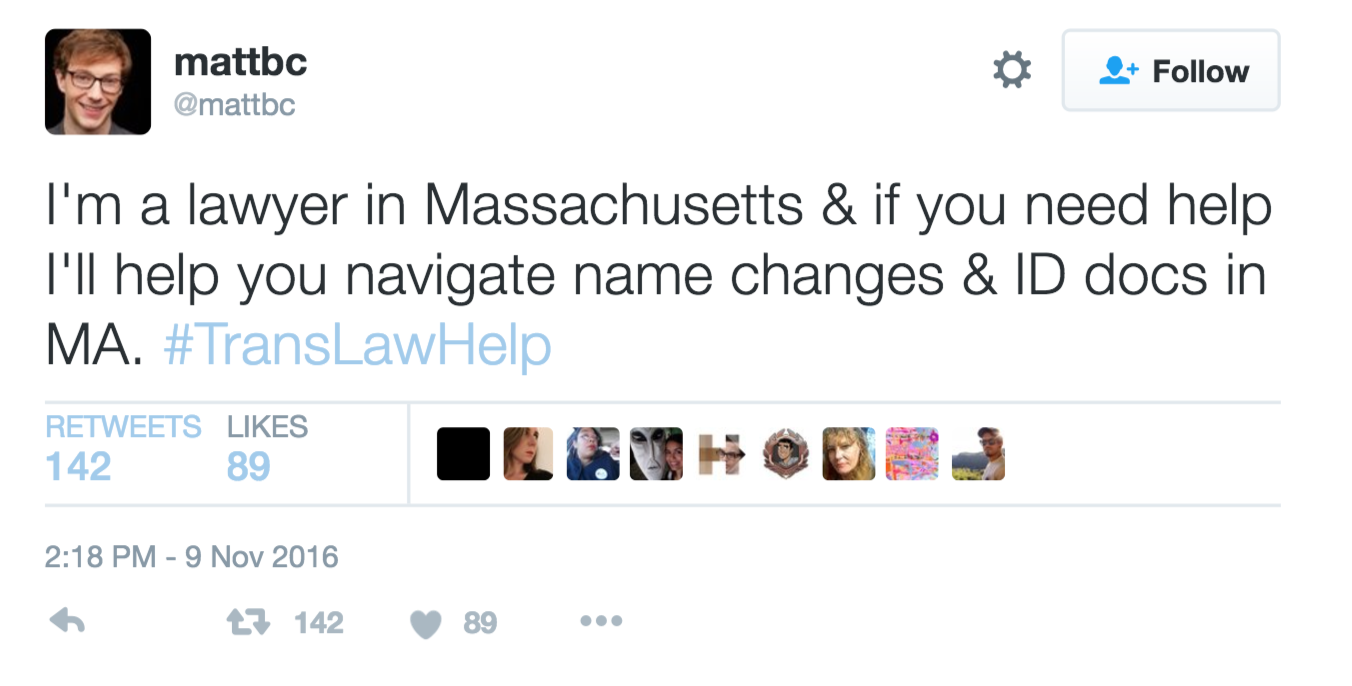 Chase Strangio, a staff attorney with the ACLU, told BuzzFeed News he is offering his services to "connect people to information that they need."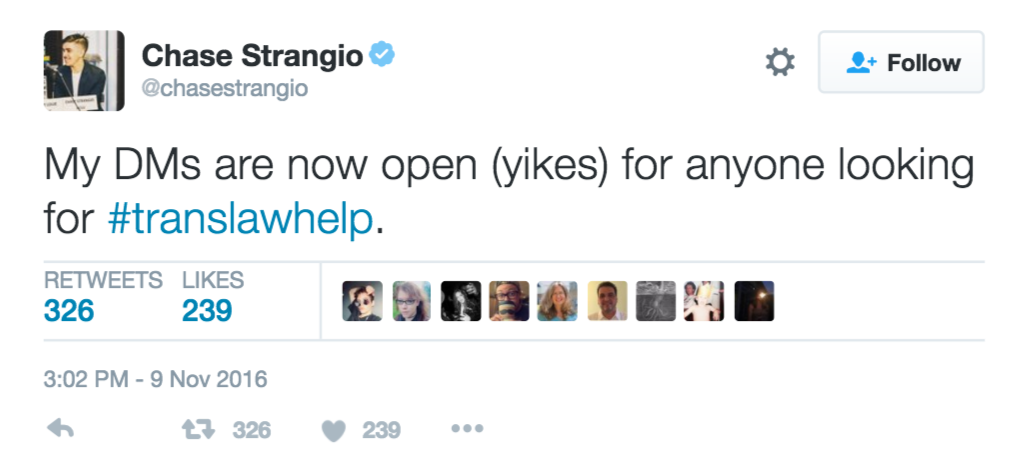 Tim Bingham, who only just passed his bar exam this past summer, said he felt compelled to offer his services after the election results left him and his wife feeling especially helpless.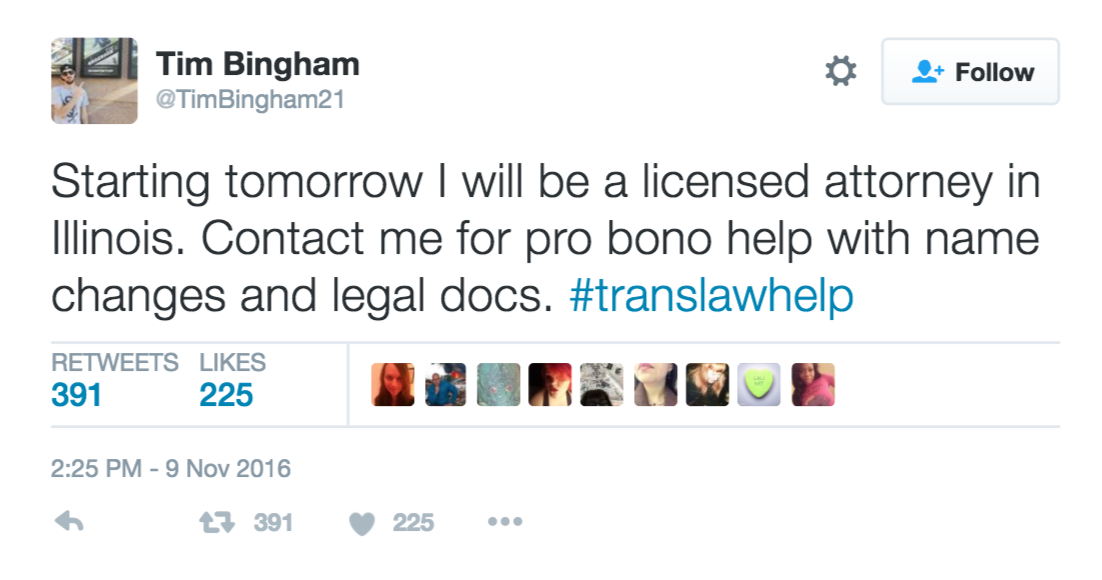 A website inspired by the hashtag is also being put together in order to create a database of lawyers looking to offer up their services.