Jeffrey Marsh, author of How To Be You and vine star extraordinaire, stopped by BuzzFeed New York to show us how to make the most delicious (and glittery) "genderqueer chocolate chip cookies" — they were fabulous.
Ready to make a batch for you and all your friends? Scroll down for the recipe: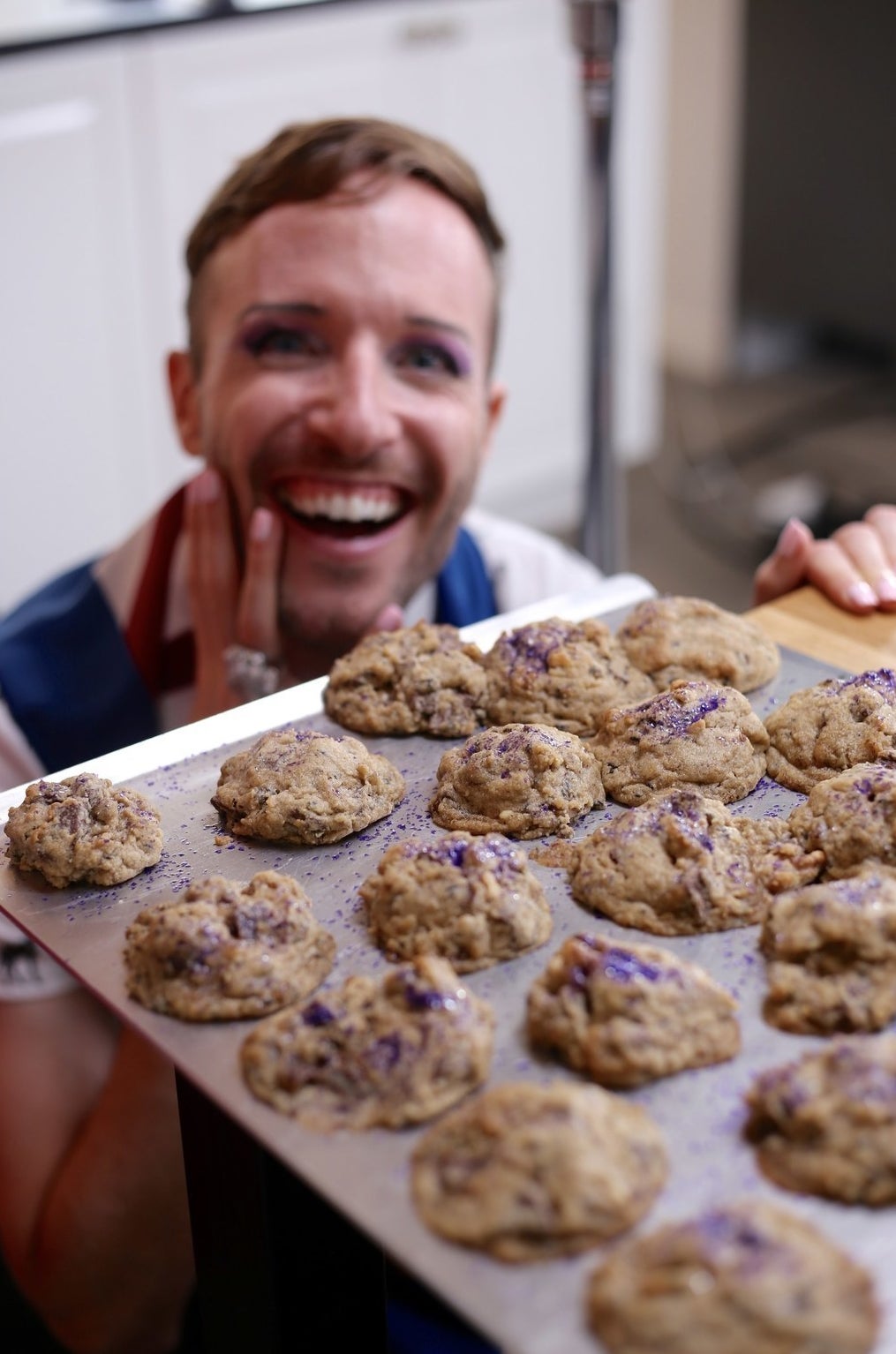 INGREDIENTS
12 Tbsp (1 1/2 sticks, 6 ounces) vegan butter
1 1/4 cups (10 ounces) light brown sugar
1/4 cup (2 1/2 ounces) corn syrup
1 tsp vanilla extract
3/4 tsp baking powder
3/4 tsp salt
1/4 tsp baking soda
4 Tbsp culinary lavender
2 Tbsp ground flax seed, mixed with 3 Tbsp water
2 1/2 cups (9 1/2 ounces) all purpose flour
1/2 cup (2 ounces) chopped walnuts
2 cups (12 ounces) vegan chocolate chunks
Purple edible glitter
PREPARATION
1. Preheat oven to 375 F.
2. Cream together vegan butter, brown sugar and corn syrup. Add vanilla, baking powder, salt, baking soda, lavender, and flax water mixture and continue creaming.
3. Stir in flour until mixed. Gently fold in nuts and chocolate.
4. Portion onto a greased cookie sheet by the tablespoon.
5. Sprinkle with glitter.
6. Bake for 12 to 14 minutes until slightly browned at the edges.
** For ultra-chewy cookies, take them out of the oven a little early.