This Is How Trans People And Their Allies Are Reacting To That North Carolina Bill
The House 2 bill, passed on Wednesday, bans transgender people from using certain restrooms.
North Carolina Gov. Pat McCrory signed a bill into law on Wednesday which overrides local LGBT nondiscrimination measures within the state:
This morning, "North Carolina" was trending on twitter with people sharing their reactions to the controversial vote.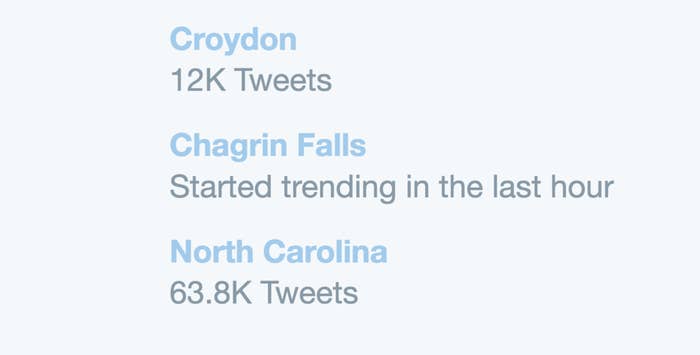 The H2 bill, which bans trans people from using bathrooms that do not match their birth gender, sparked an immediate response from the trans community:
Many people shared selfies to demonstrate how ridiculous it would be if they were forced to use a certain bathroom:
Some business owners, politicians, and North Carolina natives added their voices to the conversation with #WeAreNotThis:
Activist and Orange Is the new Black actress Laverne Cox voiced her opposition as well:
Some targeted their anger directly at Gov. McCrory, bombarding his Twitter feed with photoshopped images, GIFs and memes:
* Raises hand *
Google tweeted their opposition to the bill:
And the Gov. of Montana was ready with this response:
This post will continue to be updated as the story progresses. Read more details about the bill here.