Photo editor Kelly Rakowski never meant to start one of the most popular Instagram accounts for archival lesbian photographs (if that's a very competitive market) but she's owning it with @h_e_r_s_t_o_r_y.
What started out as a personal hobby, collecting vintage queer and lesbian imagery from The Lesbian Herstory Archives digital collection, has now become a much larger project with 20k followers to date — plus a clothing line collaboration.
"I was beyond thrilled with what I saw," Rakowski told BuzzFeed News of stumbling upon the Brooklyn archival collection nearly two years ago. "A range of images from homemade protest signs from the 1970s to candid party pics to lesbian culture graffiti."
The account has grown to include not only images from the LHA digital collection, but images from other digital collections, photos from old books, and personal submissions from followers.
Rakowski teamed up with LA Brand Otherwild to launch a clothing line inspired by images from the account.
The collection currently includes a "Gay Power" denim cap, a "How Dare You Assume I'm Straight" tank top, a "Lesbian Culture" sweatshirt, plus a simple "Dyke" pin. A new clothing collection is due out later this year.
The clothing line made headlines earlier this year after actress Cara Delevigne was accused of ripping off the brand's "The Future Is Female" sweatshirt.
She also has a soft spot for "heavy make-out sesh pics."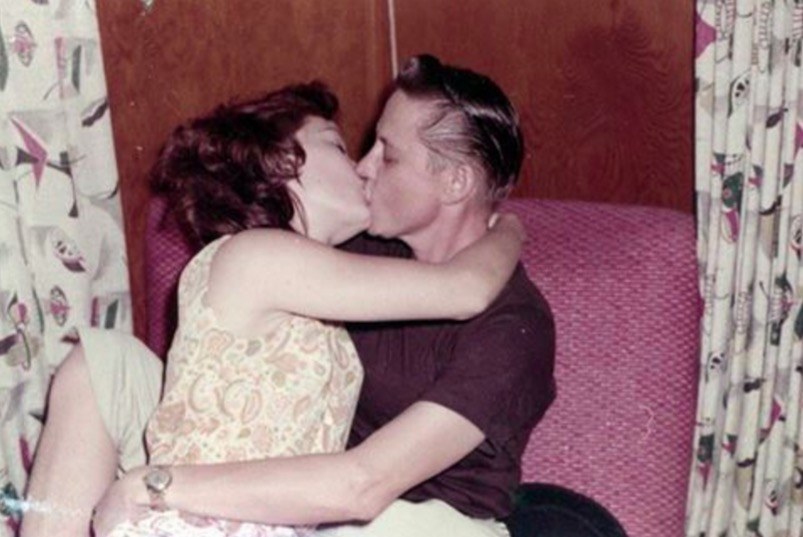 "Lesbians are generally pleased to see images of themselves and often like to tag their girlfriends or lovers or friends in pics," Rakowski said of the response she's received.
From Annemarie Schwartzenbach to Patricia Highsmith, all your #WCW material is waiting for you.
Rakowski's biggest queer crush? Jodie Foster.
"I could look at her all day. And sometimes do. I have a homemade heart throb poster of her on my bedroom wall."
In the future Rakowski hopes to take the project offline, in the form of a book or public exhibition.
For now, get your queer lady history on right here.