Manchester-based artist Conor Collins has created a portrait of swimmer Tom Daley completely out of homophobic tweets.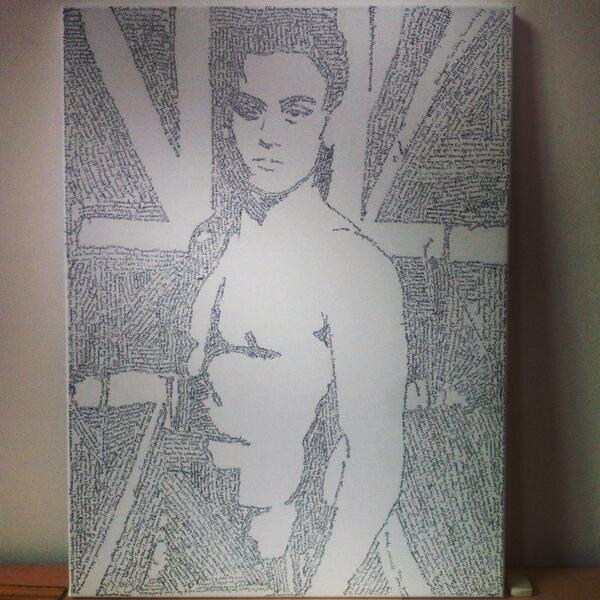 Collins only used homophobic tweets that were sent directly to Daley following his coming out. Collins thanked everyone for the overwhelming reaction to his work...
... but it's not for sale.
Unless, of course, the subject himself is interested? Check out more of this artist's work here.