Qbdoo, or Q for short, is an 8-year-old who lives in Brooklyn, New York. He loves to read and hang out with friends, but he doesn't like scary movies – typical 8-year-old stuff, really.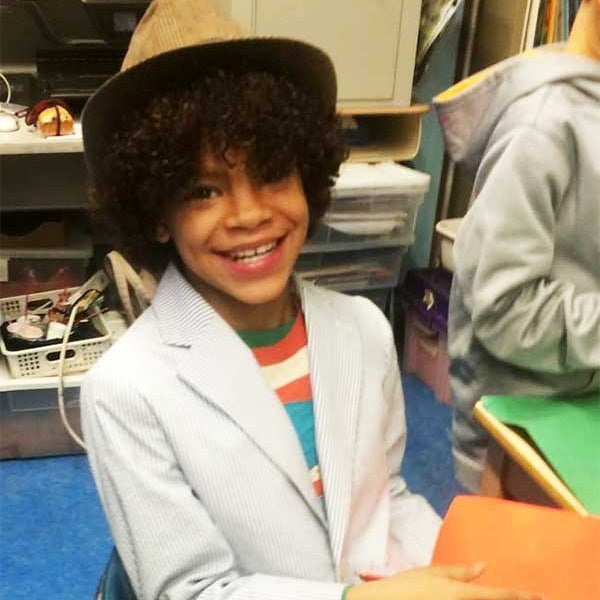 Q is also transgender. According to his mother, Francisca, about two years ago, "he started to get really frustrated about himself, his body, his clothes. He complained about not liking himself."
"Little by little he stated more and more clearly how he knew he was a boy; first to me, then to his father, then to school and to the world. He was only a little child; he had no fear of oppression or discrimination – he only knew that he was different from how everyone was treating him, and wanted us to listen to who he really was," she wrote in a personal letter describing her decision to fully support her son.
"My child was transgender – I want to say happily and beautifully transgender," Francisca said in her letter.
Alongside his mother's letter, Empire State Pride Agenda published a letter Q wrote in which he describes what it's like to be trans: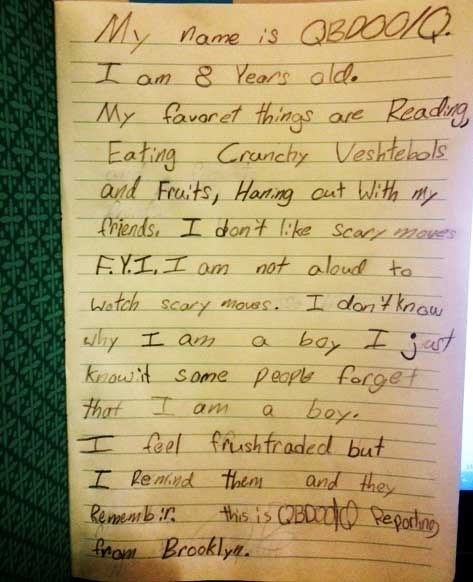 In the letter, Q writes (with a few spelling errors): "Some people forget that I am a boy. I feel frustrated but I remind them and they remember."
Future adorable news anchor? We can only hope!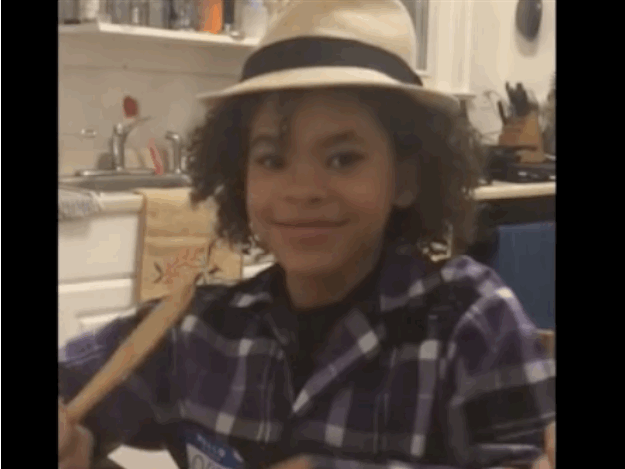 You can read Francisca's full letter here.