Julia Kaye is a 28-year-old cartoonist living in Los Angeles and the creator of the webcomic Up And Out.
Recently she started working on a more personal project where she posts weekly comics that look back on her experiences as a trans woman.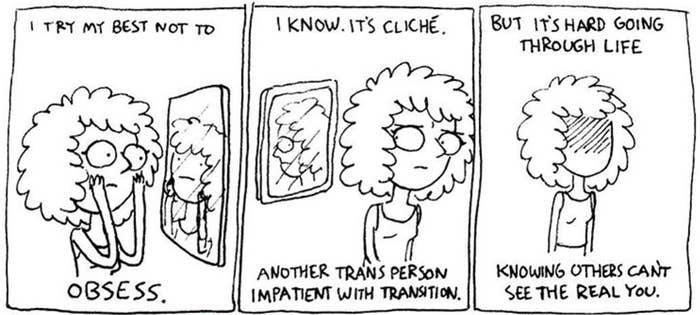 The illustrated series, which is featured on Kaye's Instagram account @upandoutcomic, focuses on the feelings of insecurity and dysphoria, as well as the moments of triumph, she's experienced during her transition.
"I had mentioned to a friend I'd been thinking about making a long-form comic about my transition one day and they encouraged me to just go for it and do it in the moment while the memories were still fresh," Kaye told BuzzFeed News.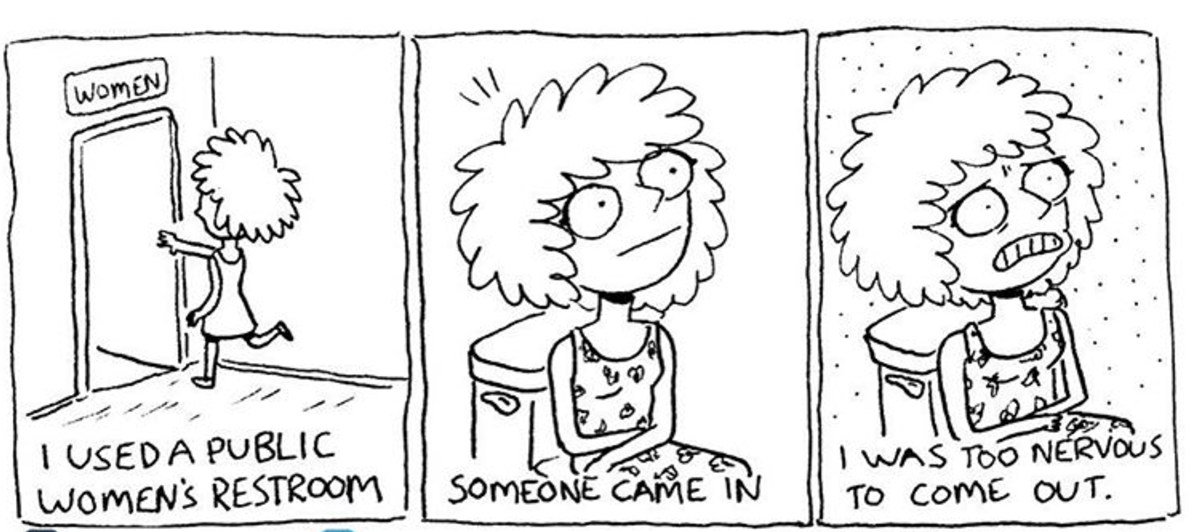 Once she started completing the strips on a regular basis, Kaye found the process extremely therapeutic.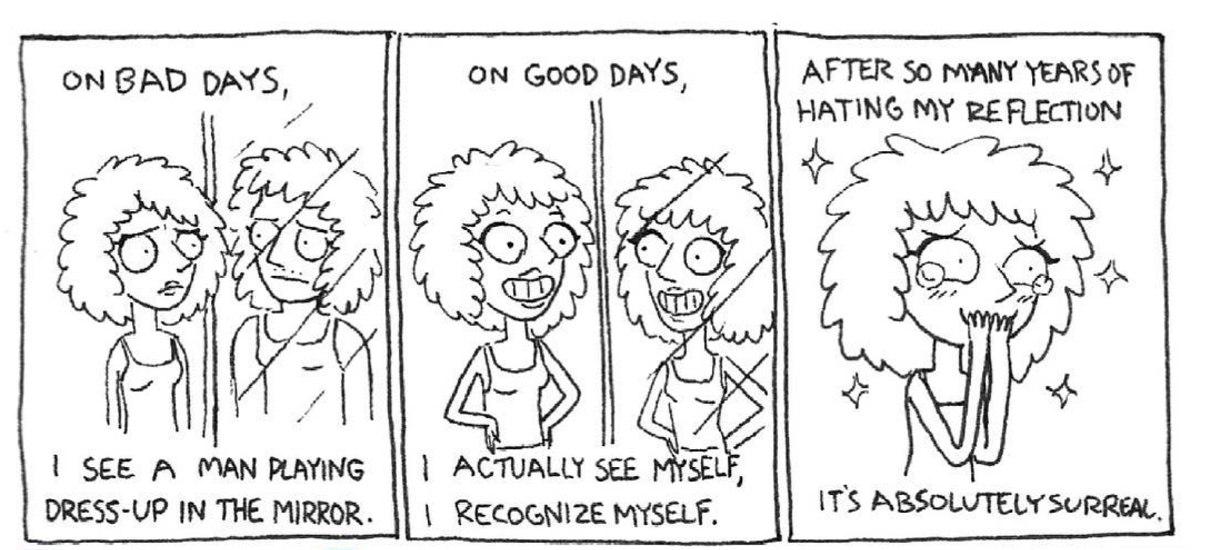 With 100,000 people following her story on Instagram, she's clearly not the only person enjoying the project.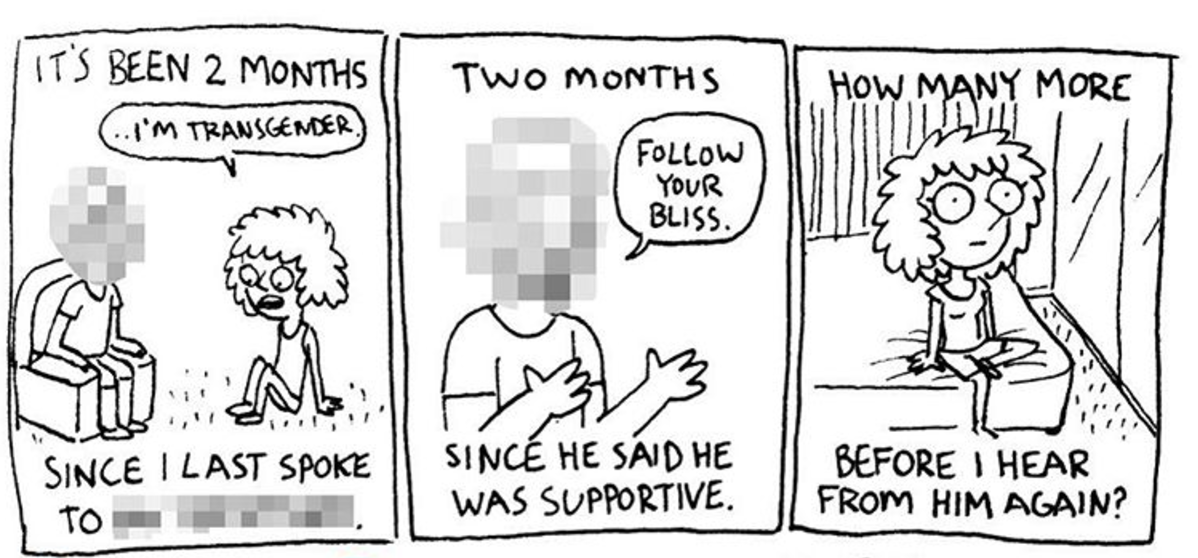 Kaye has received countless messages from trans teens telling her how much the comic series has helped them in their own lives.