During a speech at the Fox Theatre in Atlanta on Wednesday, Donald Trump told supporters to "ask the gays" if he was an LGBT-friendly candidate.
The hypothetical question soon hit Twitter, where "The Gays" had so many answers, they were trending.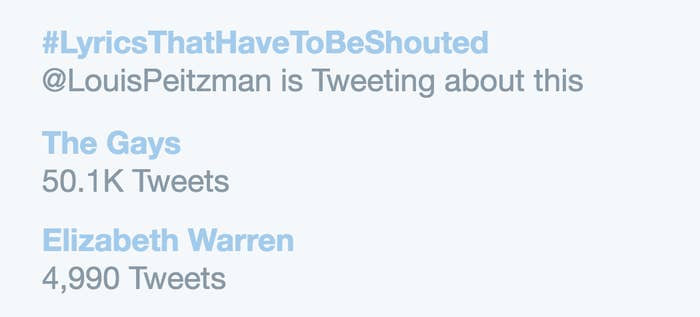 Gay Twitter assembled — with GIFs:
The Gays came, The Gays saw, The Gays trolled:
And then came the Vines, totally acceptable as responses as well:
And sometimes, a still image says it all:
Only time will tell how far the conversation will go.
🔥 🔥 🔥