Tennis legend Martina Navratilova popped the question to her longtime girlfriend Julia Lemigova in front a packed U.S. Open crowd over the weekend.
The nine-time Wimbledon champ interrupted an interview to get down on one knee, with a standing ovation from the crowd, after Kei Nishikori's stunning upset of Novak Djokovic in Arthur Ashe Stadium.
"Please, marry me?" she asked Lemigova. "It's a yes, no, or maybe," she jokingly added.
"I have been waiting for the right time to ask Julia to marry me," Navratilova said over stadium's big screen. "I thought this was the right place and the right time to pop the question and thankfully I got a 'yes'."
Afterwords, the tennis icon told the Associated Press:
"I was very nervous. It came off. She said yes. It was kind of an out-of-body experience. You've seen people propose at sporting events before, in movies, in real life. Here it was happening to me. It was like I was watching myself do it."
She also mentioned she would love to get married in Florida, where the couple currently reside. Florida officials are currently appealing the recent rulings that declared same-sex marriage ban unconstitutional.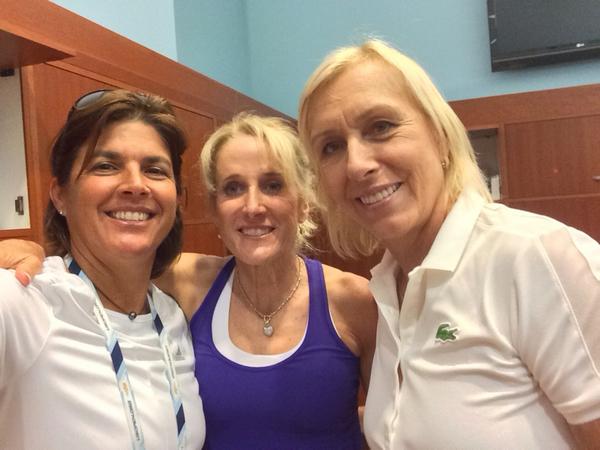 Navratilova was quick to thank everyone for the well wishes: