Out Gay High School Student Crowned Prom Queen, Crowd Goes Wild
Nasir Fleming is the first openly gay male student to win the title of prom queen in the Connecticut school's history.
Nasir Fleming, an out gay student at Danbury High School in Connecticut, took home the title of prom queen this past weekend. This prom queen flawlessly demonstrates how a crown should be won.
Step one: Nearly trip over your admirers – play it off as a stylish dip and head out onto the floor.
Although he does not identify as transgender, Fleming hopes his win will inspire further acceptance of the trans community:
Even though I identify as male, winning this title is a statement against transphobia. As gay people, more or less, are becoming accepted in society, [transgender] people are still discriminated against severely. If I can win a title that is outside of my gender, there is no reason why a trans-person should have any problems winning titles in his/her gender (Prom Queen, Miss America, etc). Stop the hate, start the love.
Sidenote: ALL the awards for the head piece accessory.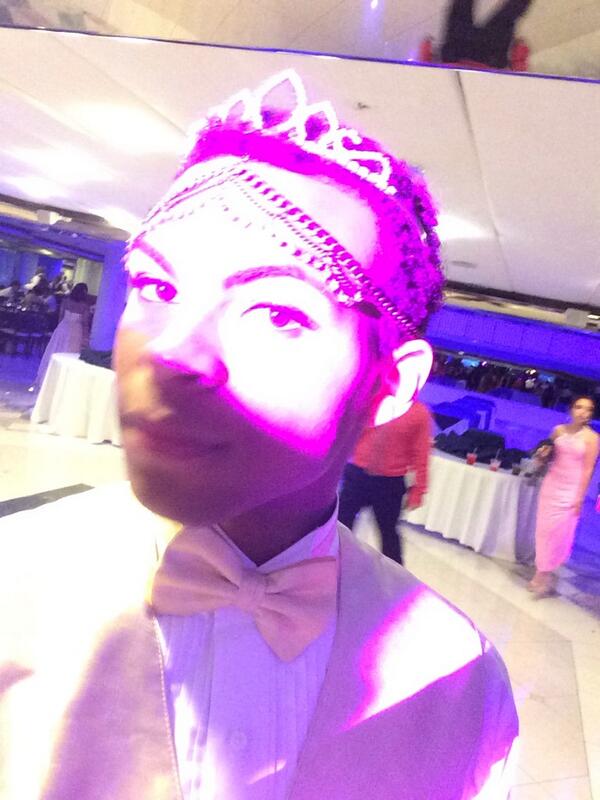 Thank you Fleming, for showing all future prom queens just how it's done.