Houston Mayor Annise Parker tied the knot with her longtime partner, Kathy Hubbard, last week.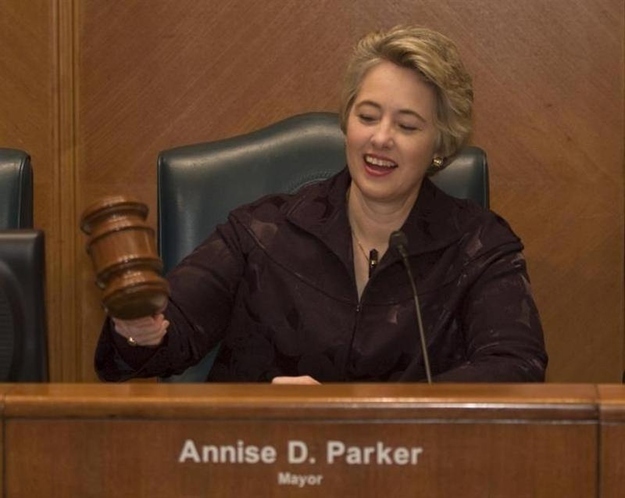 The small wedding took place in Palm Springs, Calif. as their home state of Texas has a constitutional ban on same-sex couples' marriages.
Local Republican leaders questioned the motives behind both the location and timing of her ceremony.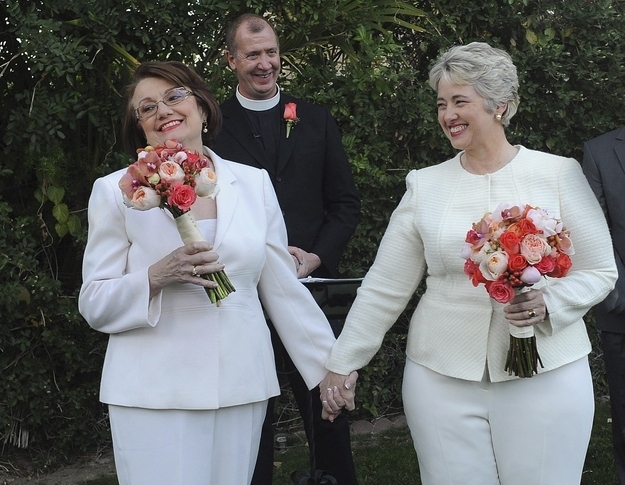 Jared Woodfill, the chairman of the Harris County Republican Party, stated it was all about her political agenda:
She waited until after the election to do this for a reason, because she realized had she done it before the election and subjected herself to the will of the voters, she might not have been successful [...] First and foremost, she issues her unlawful same sex benefits to couples married in other states. Then she goes to California, a state that recognizes same sex marriage, and gets married there. Then she gives her city attorney a 43-percent pay raise.
State Sen. Dan Patrick said in a statement: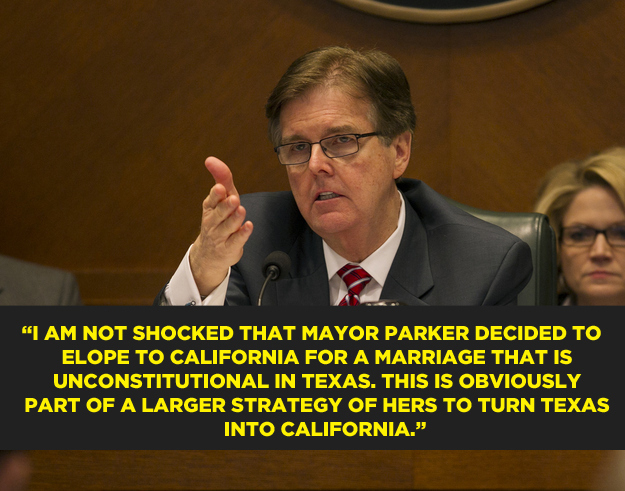 When Parker was asked about Patrick's comments in an interview with KHOU 11 News, she responded:
Dan Patrick's running a political campaign. And he wants to make the gay community a whipping boy in that political campaign. And he thought I was an appropriate target. He doesn't know what he's talking about. And I don't think that's unusual.
"I took four days off," Parker said. "I had to leave my home state and make a little wedge of time to marry the woman I love. They can get over it."
She simply stated, "You don't commit 23 years of your life to someone to make a political statement."
Mayor Parker to all the haters: