A Day In The Life Of A Trans Cabaret Performer
Two stars of the upcoming docuseries Transcendent take BuzzFeed through an average day working as a performer at San Francisco's AsiaSF.
Meet Nya and Xristina, soon-to-be two of your favorite stars from the upcoming Transcendent docu-series (you just don't know it yet).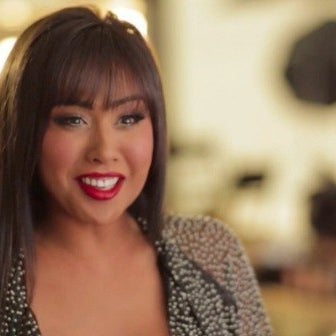 Both women are cabaret dancers at San Francisco's AsiaSF, a popular restaurant known for its trans performers. Nya has been working at the restaurant since she was 19 years old.
We asked both women to keep a personal diary for one day to learn about the ups and downs of being a performer at one of the most popular cabarets in California.

Xristina:
(6:30am) Today is such an exciting day! It is a day unlike most others since I get to escape my ordinary routine, which usually involves waking up, working out, going to work, editing my YouTube project, going to bed, and then waking up the next day and doing it all again. But today, my dearest friend and Project Runway's very own Jake Wall is partnering with Bloomingdales. Jake will be presenting his suit collection and designer Blake Patterson will be showcasing his dress collection. Blake has asked me to model a dress on the runway and it is going to be amazing!
My alarm rings and there is no time to waste – I have to get ready for today's fashion show! I head out for a quick twenty minute run before hopping in the shower and eating breakfast.
(7:20am) I prep my meals for the day. I have to stay focused if I want to lose 15-20 pounds before my B-day (December 6 ☺).
(8:15am) Parked my car at the gym to avoid spending more money on meters. Caught the bus and transferred to the Muni underground train. To Bloomingdale's I go!
Nya:
(9:00am) I never skip the most important meal of the day, but sometimes I choose non-traditional breakfasts just to mix things up. Today I'm having a caprese salad and lots of water so I can get hydrated for my workout.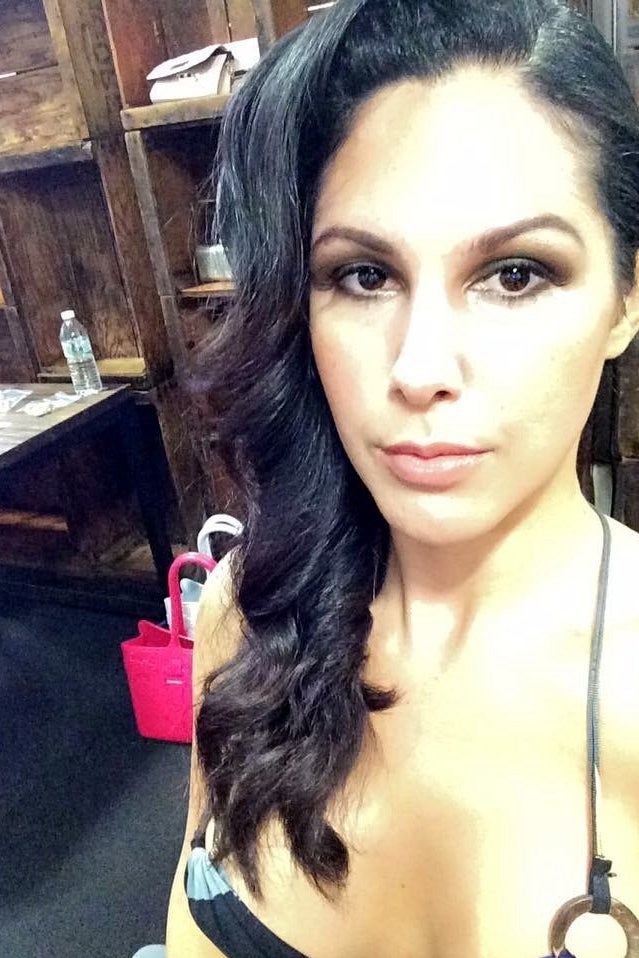 Xristina:
(10:00am) Hair and make-up time. Today I'm going for a Kim Kardashian-inspired side swoop and smoldering sexy seductress look.
(11:10am) I put on my Blake Patterson Dress and giggle as he repeatedly tells me "your breasts are so big." There is a lot of side boob action and I don't think he was prepared for a natural breasted woman!
Nya:
(10:00am) I get most of my exercise through choreographing new numbers or rehearsing for the nightly shows at AsiaSF, but one way I change things up is by doing a weekly one mile run and core training session at the San Francisco Marina.
(11:00am) Shower and primp. Time to get clean. Today I'm just going to do fresh and clean make-up for my office time at AsiaSF.
Xristina:
(11:30am) Time to work the runway. I'm not the strongest walker on the runway, but I can definitely work up a crowd.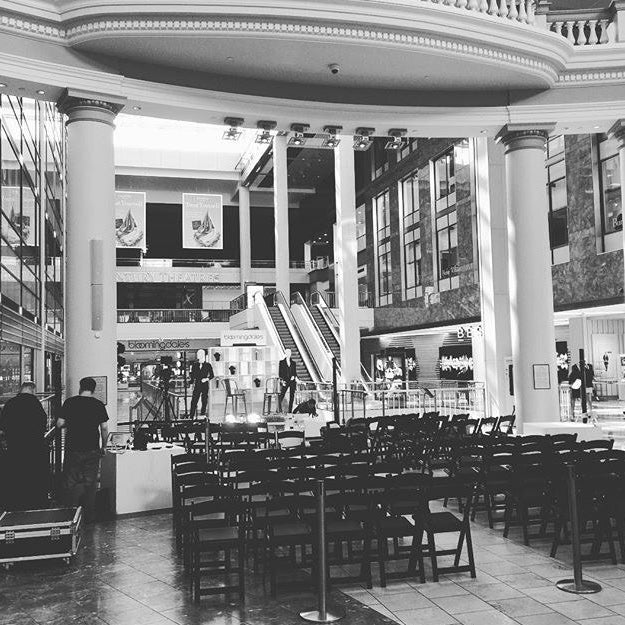 Nya:
(12:00pm) Taking care of all incoming AsiaSF Reservations. Printing out personalized menus for parties celebrating something special for the night.
Xristina:
(12:45pm) Photoshoot time. The dress is not form-fitting, so for a moment I feel insecure -- I'm so used to form-fitting outfits. But that doesn't mean the dress isn't gorgeous and that I wouldn't wear it. Blake checked on me — he is so sweet and wonderful and I must say he has a beautiful collection.
(2:05pm) Facebook posting about Beyoncé's birthday – September 9, 1981. I am a huge Beyoncé fan.
(2:30pm) Ciara's "Dance Like We're Making Love" rehearsals at Asia SF with Thomas Wiley, choreographed by Ed Garcia.
Nya:
(3:00pm) After a few hours of confirming reservations, I'm getting out of the office for a special educational event. A group of Stanford undergrads are studying the history of HIV/AIDS in the Bay Area. Transcendent cast member L.A. and AsiaSF owner Larry Hashbarger are joining me to talk to them about AIDS awareness, trans issues and what it means for us to lose of one our beloved Ladies of AsiaSF to the disease.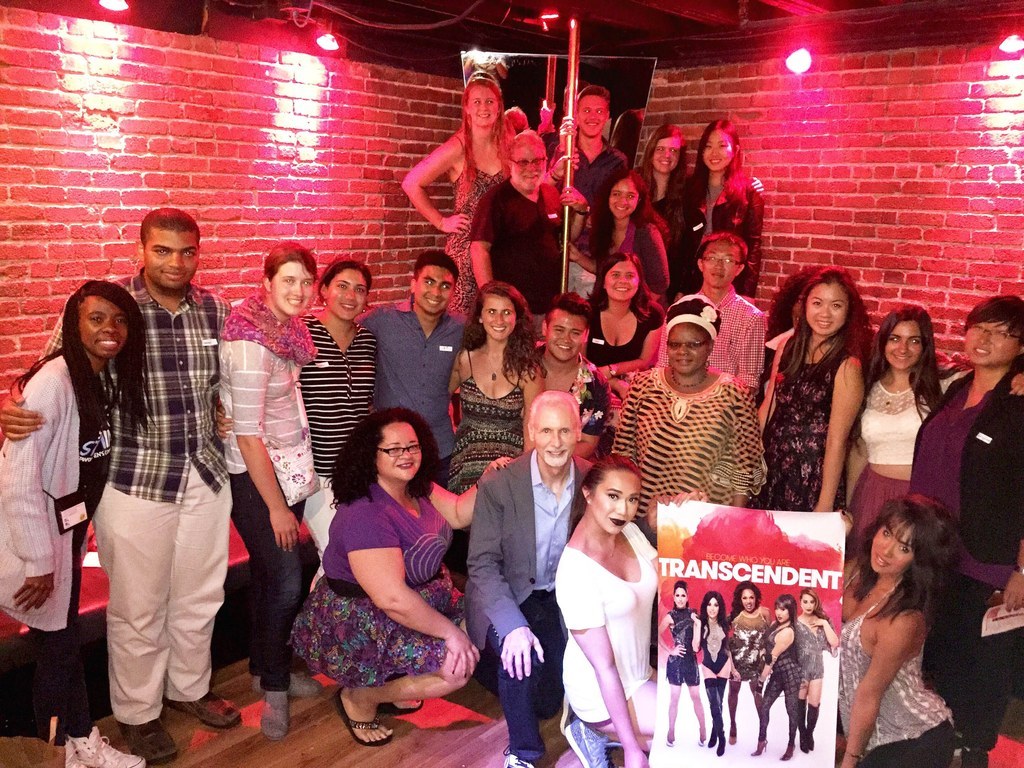 Nya:
(5:00pm) More makeup and a late lunch. Of course my earlier make-up look will have to be changed before show time at AsiaSF tonight, so I'm heading home to redo my look. I'll wait to add the final touches right before the show. Plus, I have to eat lunch before heading back for a busy Friday night, so I stop by one of my favorite Korean BBQ spots.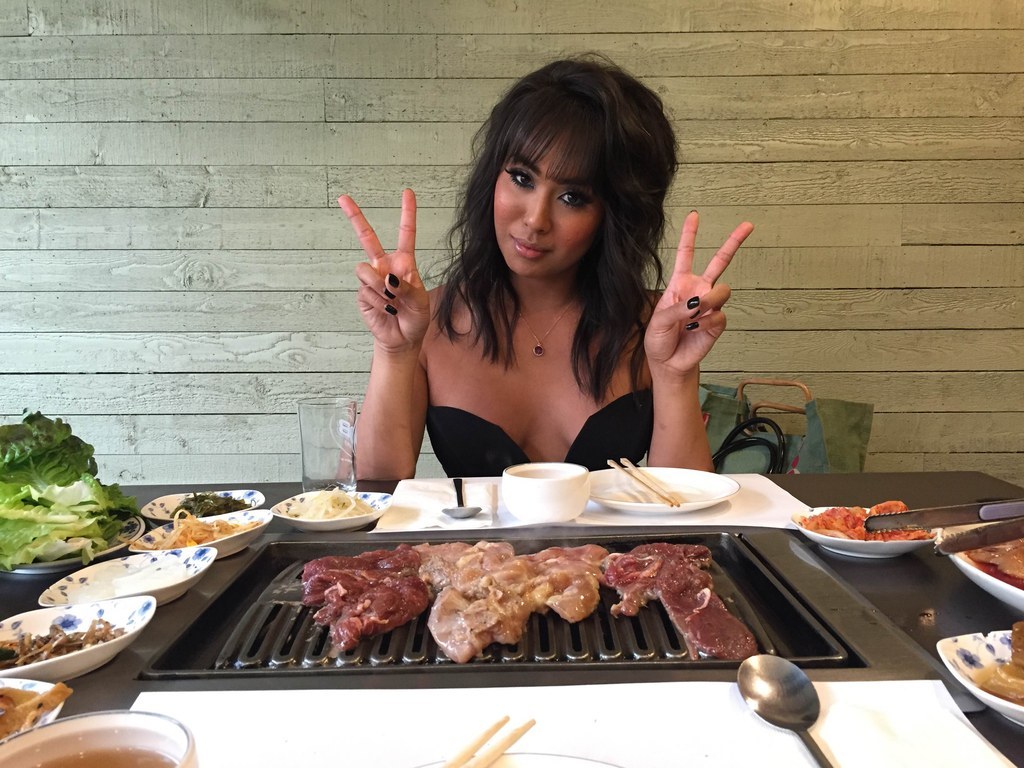 Xristina:
(4:30pm) Back at home feeling inspired by today's event and working on my upcoming YouTube series for the month of October.
•Monday's Hair We Go (Hair, Weave, Extensions & Goatee)
•Tuesday's: Drink my Knot
•Wednesday's Transcendence
•Thursday's Cum Puk Me
•Fridays BDSM (Body, Diet, Spirt & Mind)
Meanwhile my kitties are begging for some of my attention. I have three: Jack, Jazriel and Figaro!

Nya:
(6:00pm) Preparing for the dinner rush. I'm heading back to AsiaSF after a quick marketing team meeting to discuss the ladies' social networking profiles.
Xristina:
(6:00pm) Spent so much time and energy editing my Reiki Video and my Macbook disk is full and iMovie isn't working. I contact Apple and thankfully they resolve my problem. Grrrrrrr….unfortunately I have to restart my project. No way I'm allowing this inconvenience to get me down, no way is this going to rain on my parade. All you can do is keep your chin up, there is nothing wrong with starting over. Difference is, now I'm going to make this video even better than before!
Nya:
(7:00pm) I'm at the hostess stand, ready to greet and seat our first set of guests.
(8:00pm) SHOWTIME! Even though I've performed this number many times, I still feel excited whenever I step on the Red Dragon Runway in front of a new audience.
Xristina:
(9:00pm) Gym time and it's leg day: calves, hamstrings, thighs, glutes. Don't judge – my make-up will come off after the sauna and a nice shower… believe it! I'm going to blow off some steam and work off my frustration…why not look good doing it! ☺
Nya:
(10:30pm) My Transcendent sisters and I meet outside for a quick run-through of our new group number before returning to the stage.
(11:00pm) Final show of the night with the girls. The last show of the night is ALWAYS the best! After a successful day of shows the girls and I get to relax and unwind with a drink.
Xristina:
(11:00pm) Goofy sauna selfie. "I woke up like this, I woke up like this….FLAWLESS."
Catch the series premiere on Wednesday, September 30 at 11:30/10:30c.