People swooned hard over Evan Rachel Wood's dapper duds on the Golden Globes carpet last night, and it's easy to see why — she looked amazing.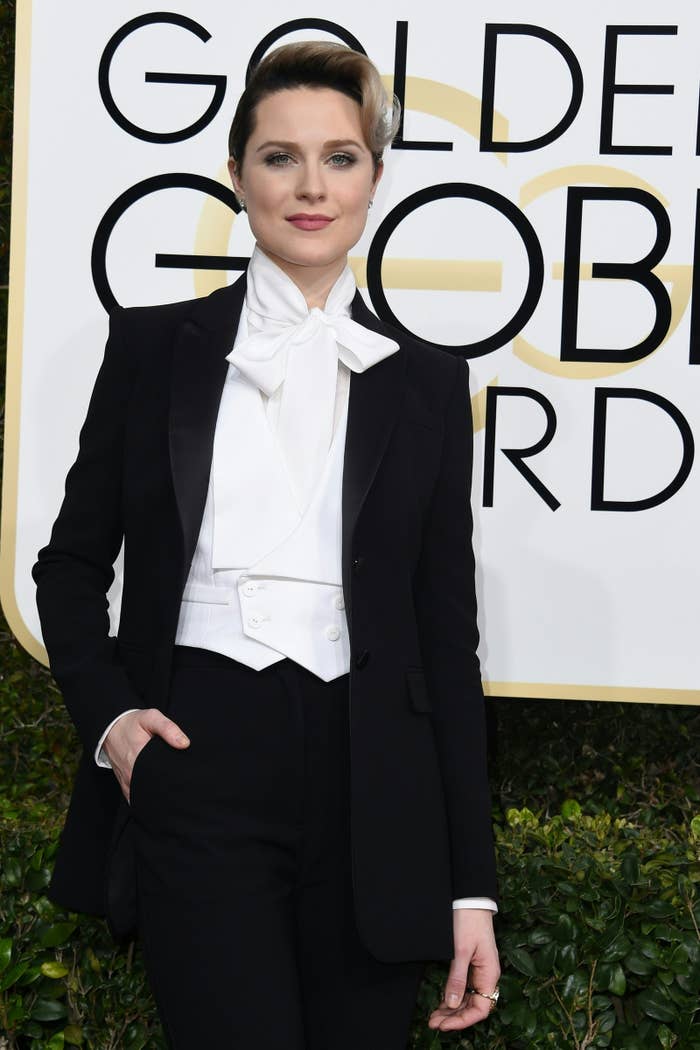 That same evening, Kathryn Hahn and Octavia Spencer also appeared in downright amazing suits.
*flips open photo album* Let's take a moment to recall the other amazing women who have walked red carpets, floated over stages, and sat upon late-night talk show couches in their best suits.
1.
Comedians and power couple Cameron Esposito and Rhea Butcher could serve as mayors of Dapper Town, USA, if it existed:
2.
Think of a suit, any suit — Janelle Monáe has worn it on a red carpet: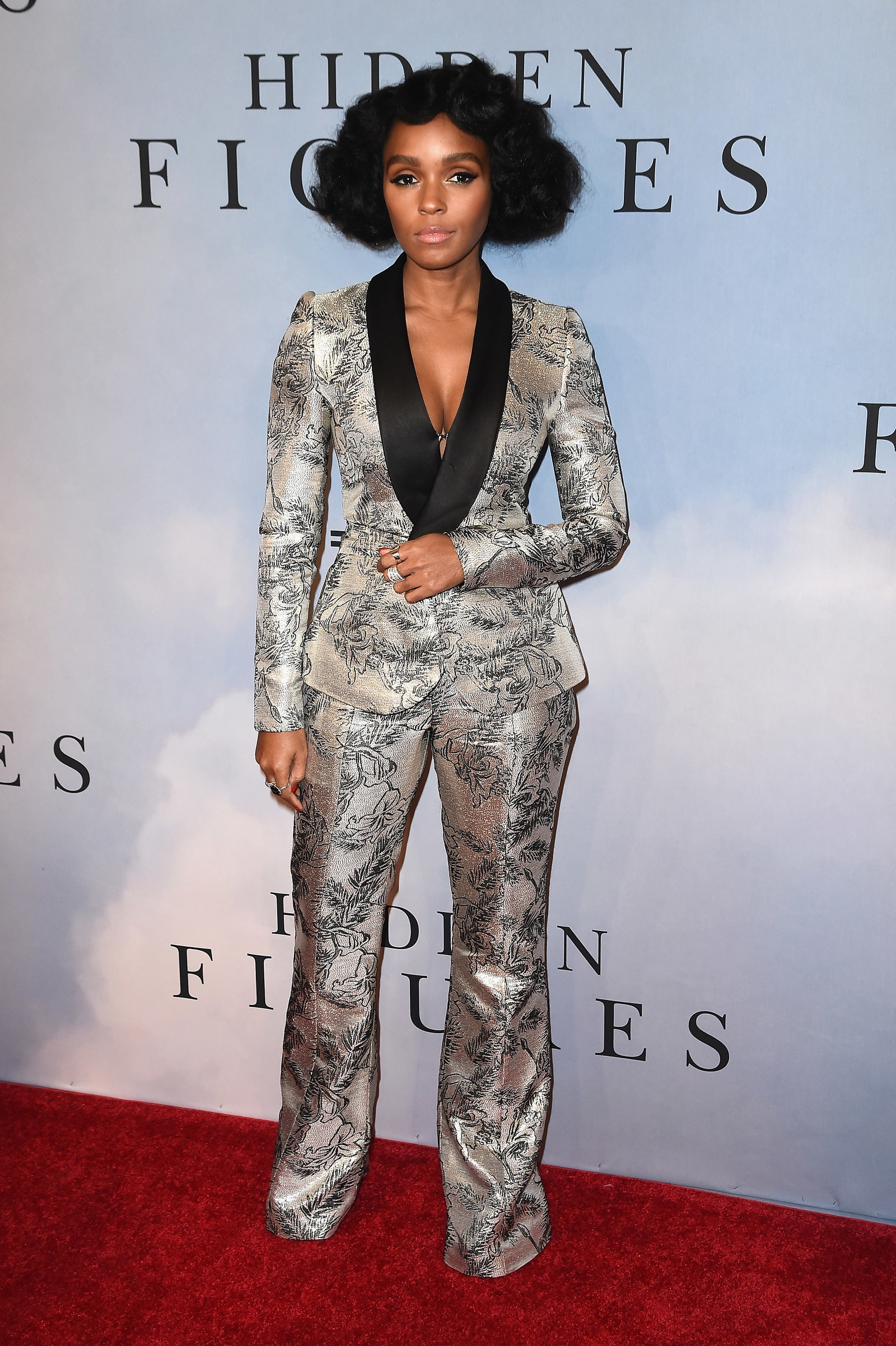 3.
Carrie Brownstein isn't one to shy away from a classic look:
4.
Tatum O'Neal must take the cake for being one of the youngest dapper ladies to walk the red carpet: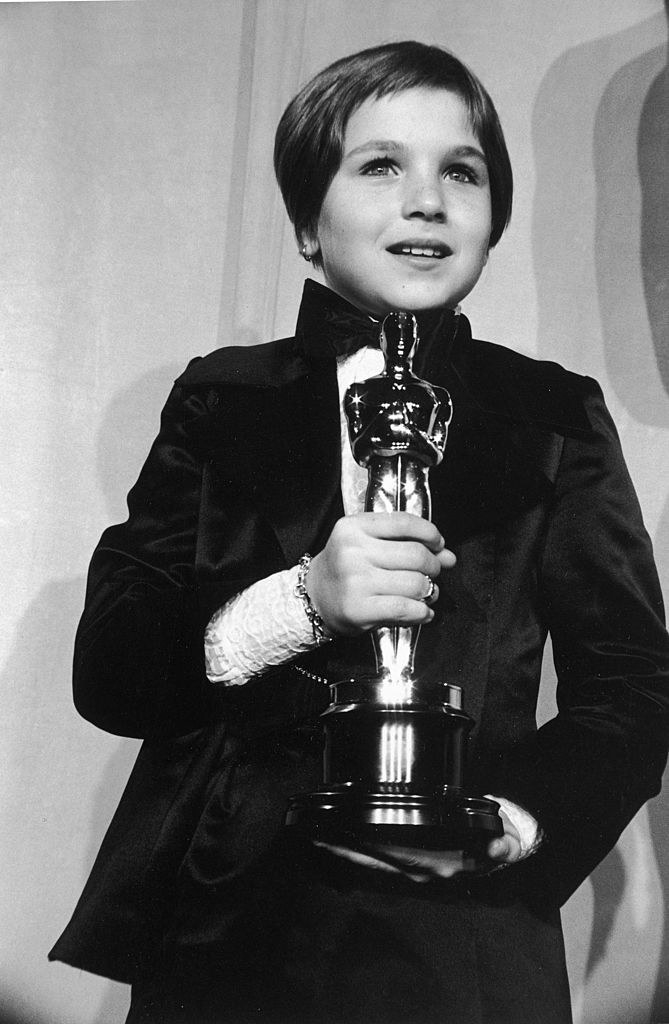 5.
And feel free to contact Lena Waithe if you need help with your bow tie: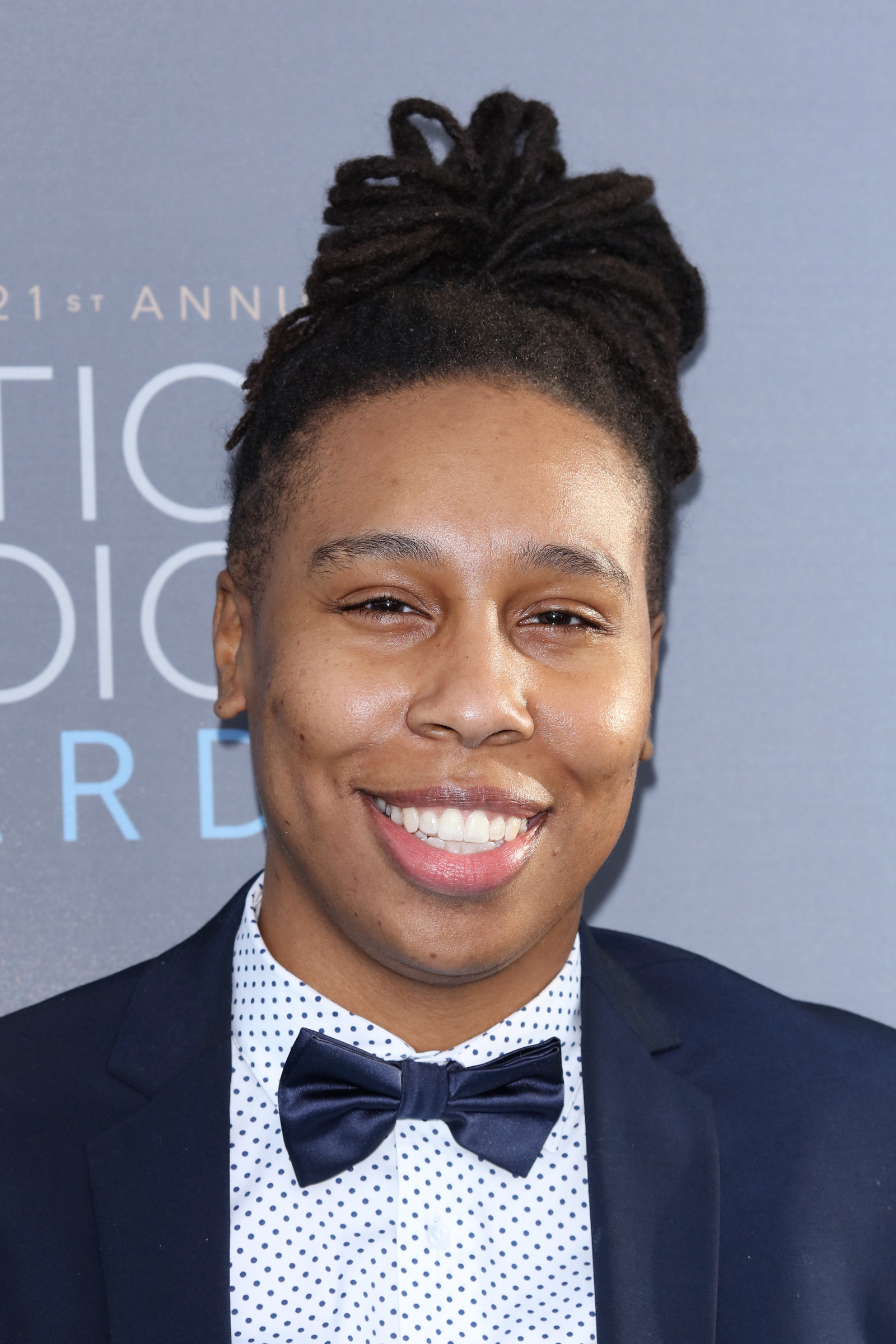 6.
Let us never forget this all polka-dot everything getup worn by Jill Soloway: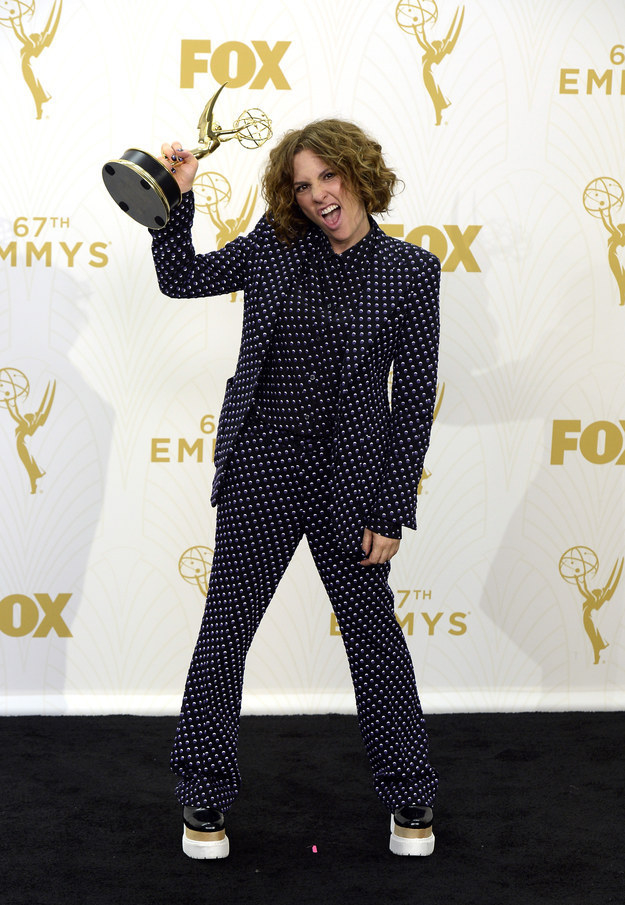 7.
You'd be hard-pressed to find Ellen DeGeneres in anything other than a jacket and button-down combo:
8.
And Rihanna once went and reinvented all-white everything:
9.
Amber Heard taught the world that you can't go wrong in a tuxedo: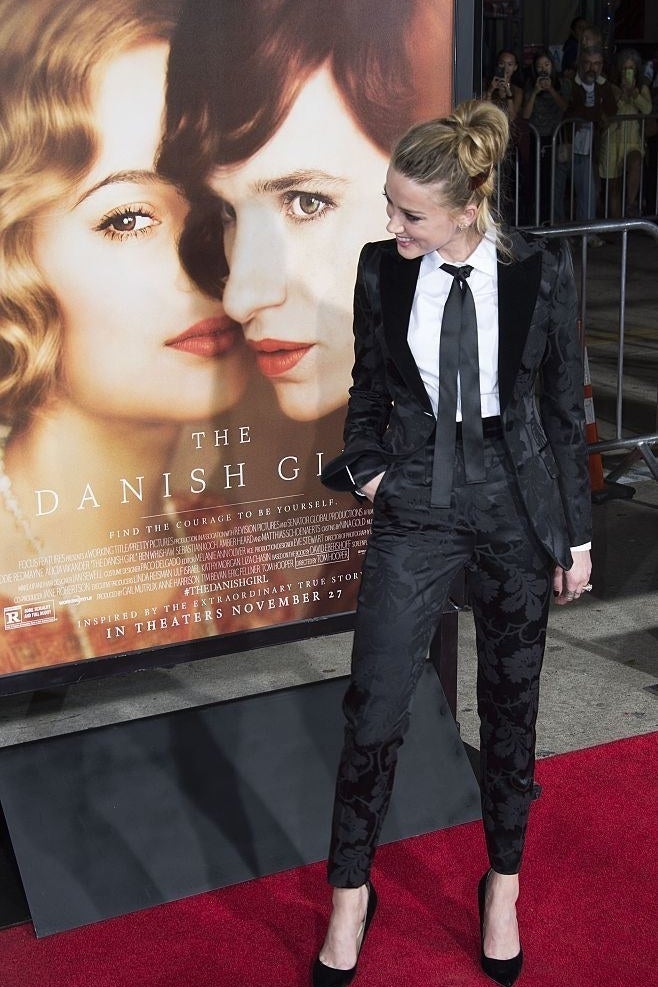 10.
Though, nobody looks more striking in a suit than the legendary Tilda Swinton:
11.
But Cate Blanchett manages to give her a run for her money: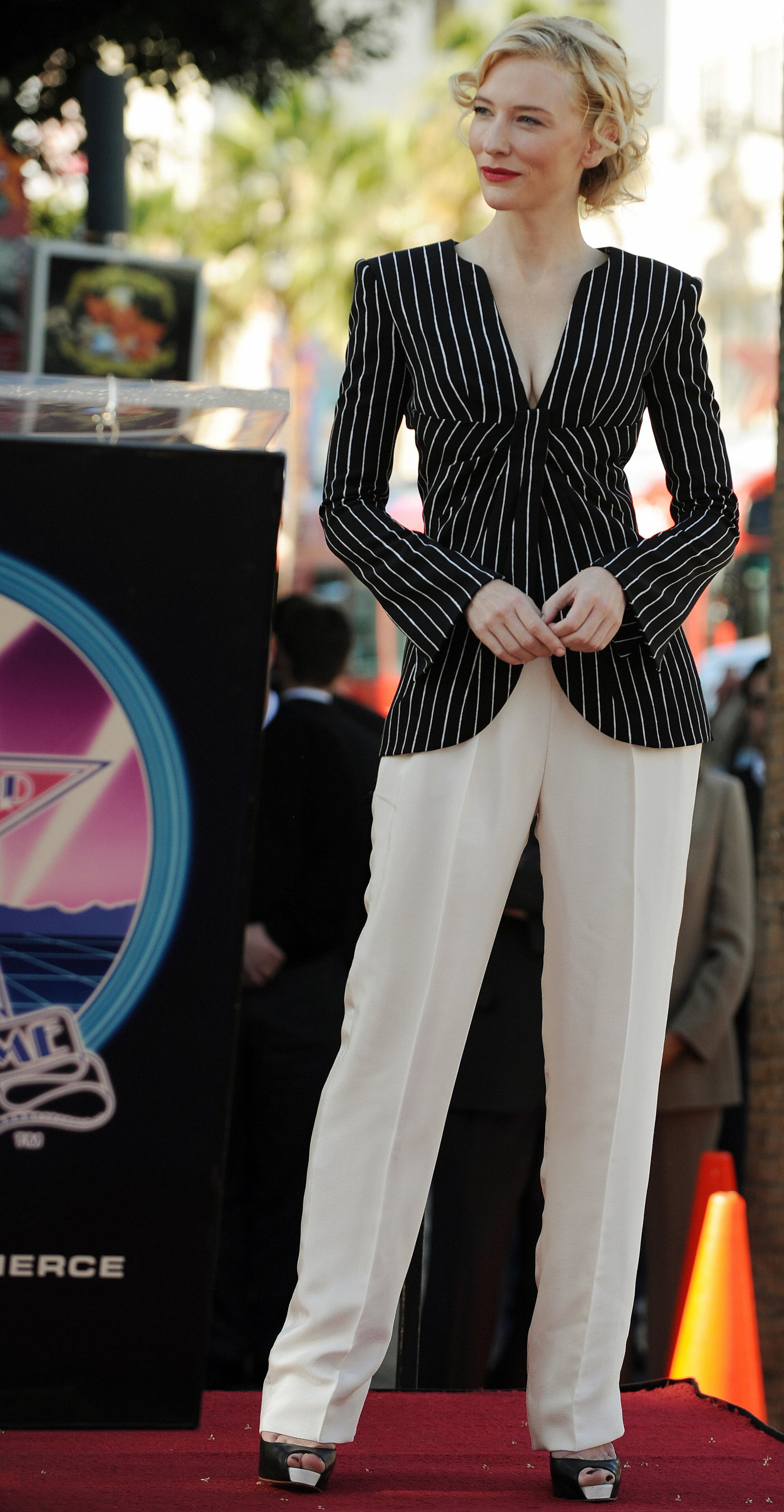 12.
Maisie Williams may be young, but she rocks a tux like an old pro: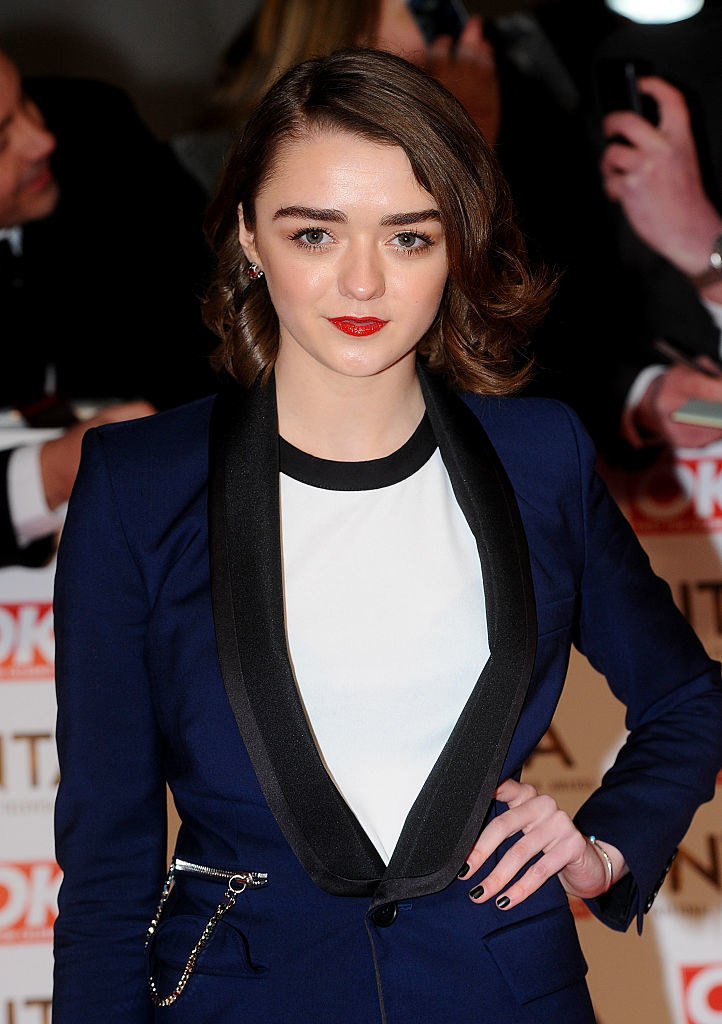 13.
Meanwhile, Solange is usually in a suit class all her own: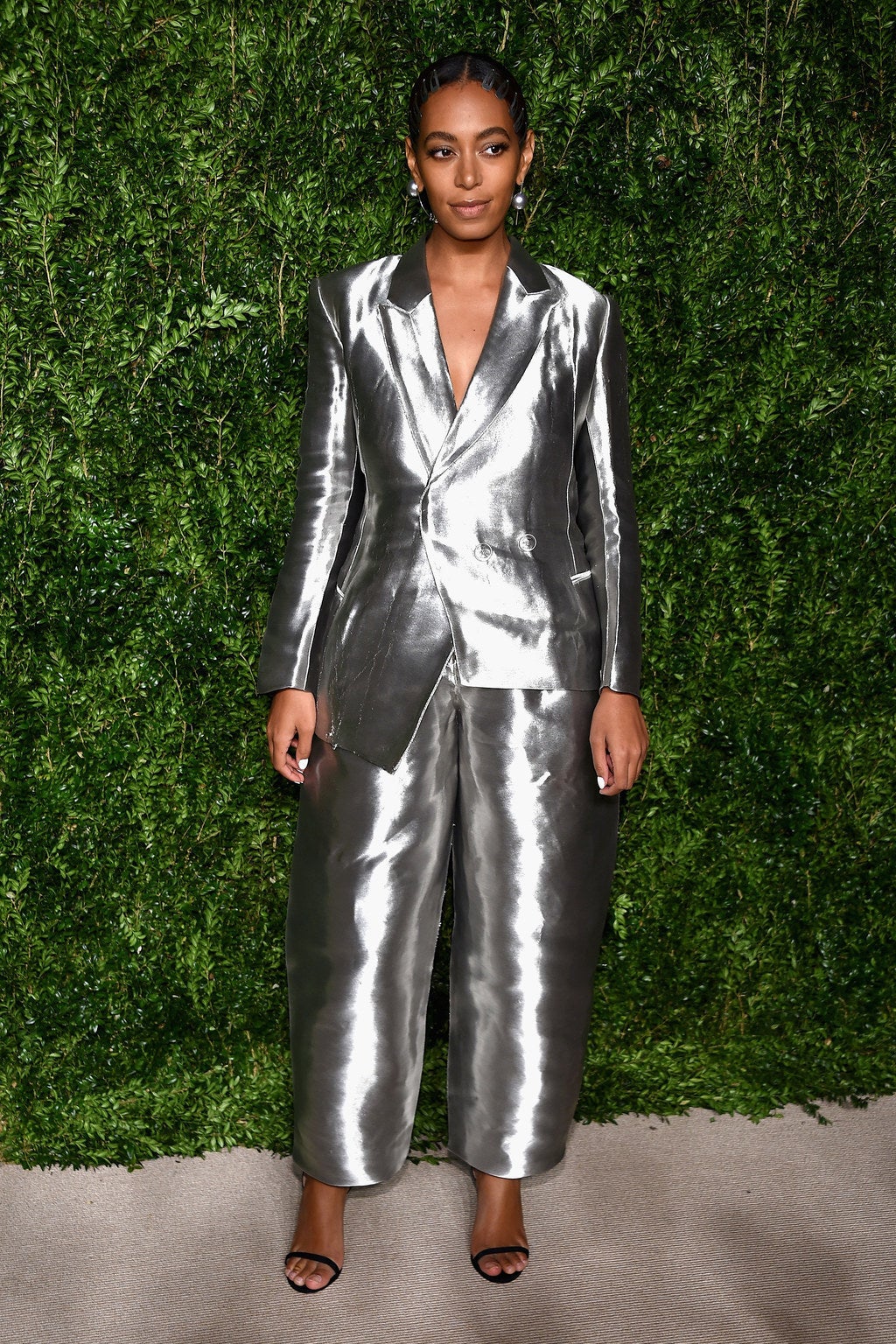 14.
Patti Smith would laugh if you called this a new trend: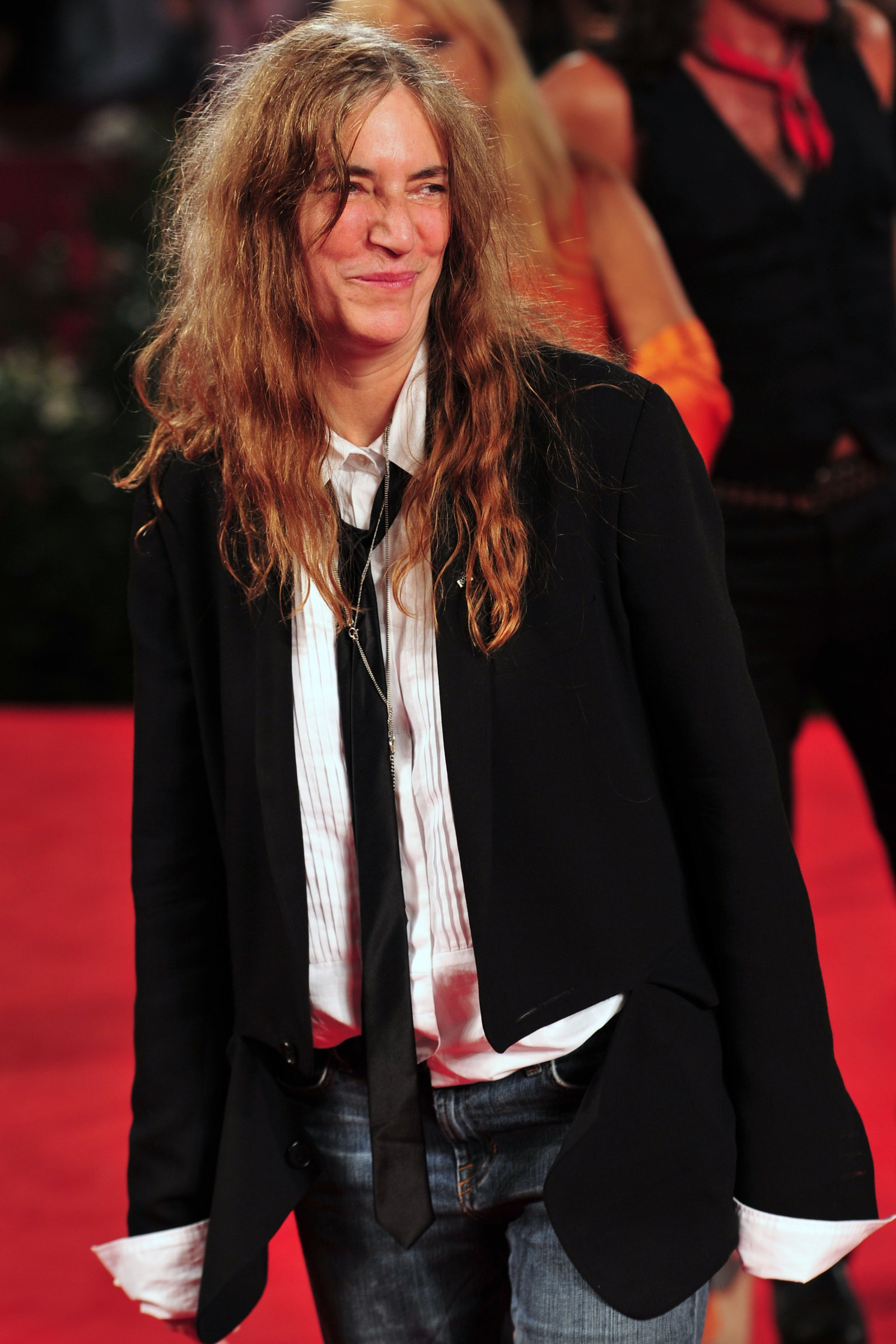 15.
And Lea DeLaria would join right in:
16.
Kristen Stewart made this patterned top an instant classic:
17.
And nobody knows how to make a better suit appearance than Ruby Rose: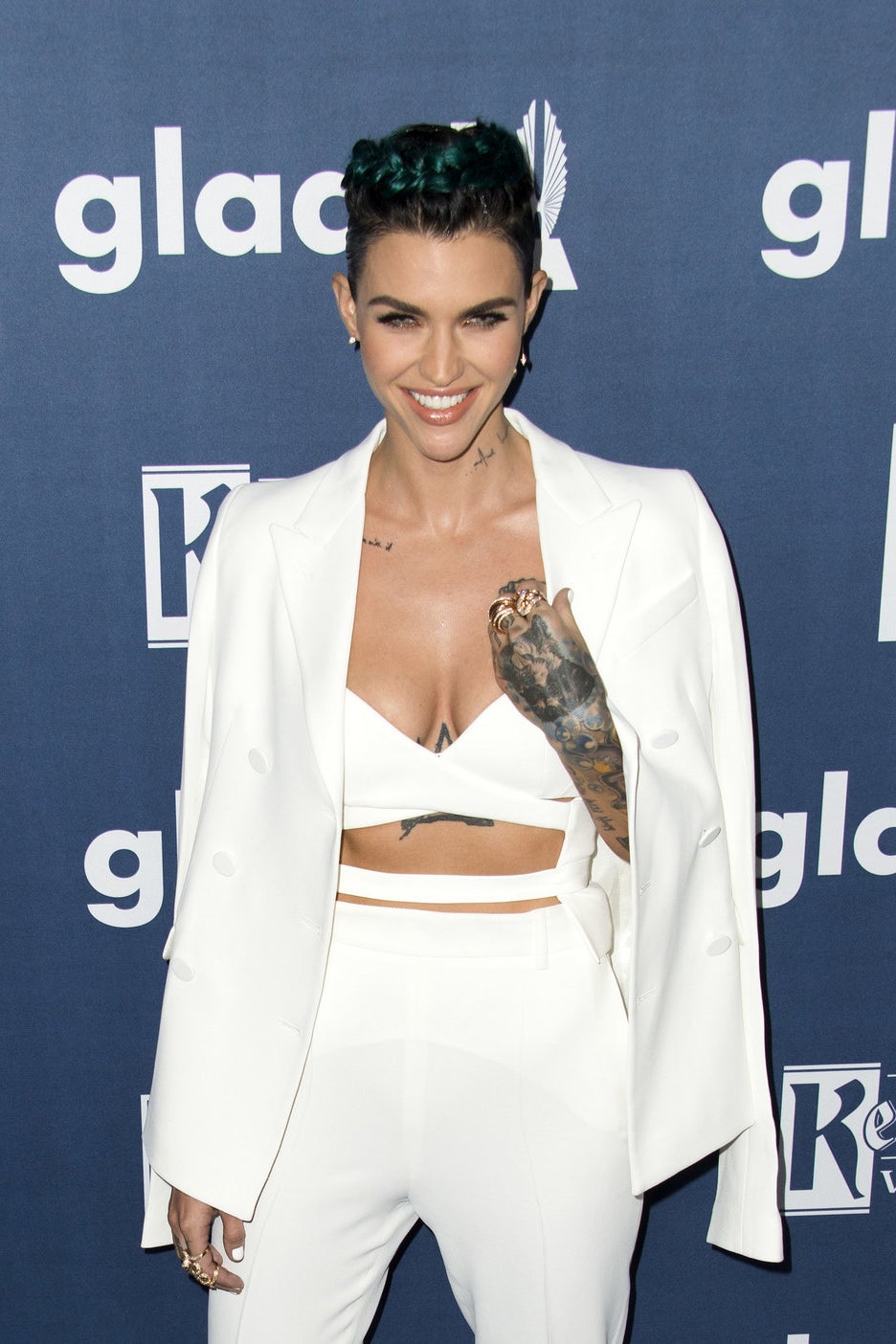 18.
But if you're talking suits on red carpets, you can't forget the tiniest Canadian Queen of Dapper: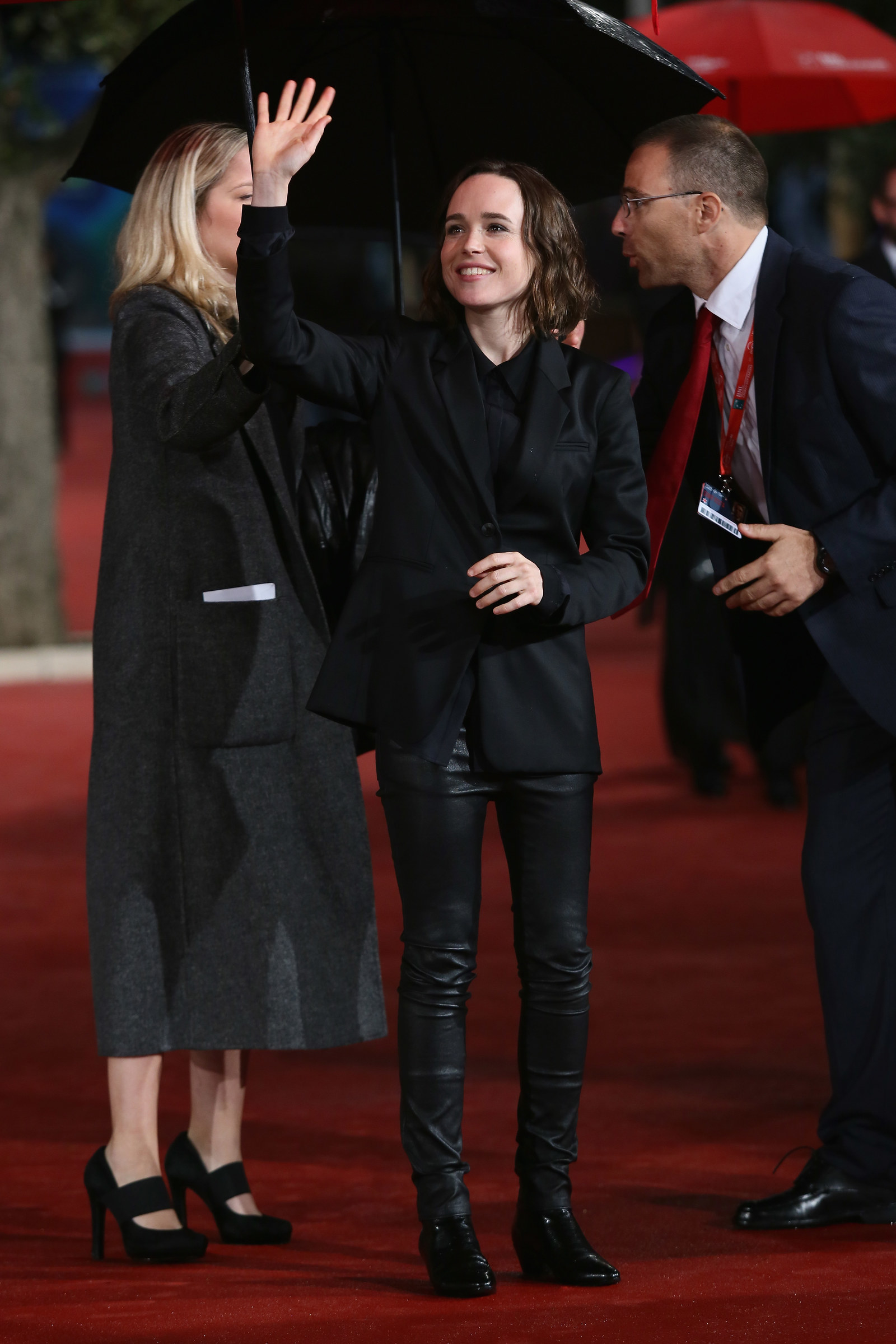 Are you taking notes? Good.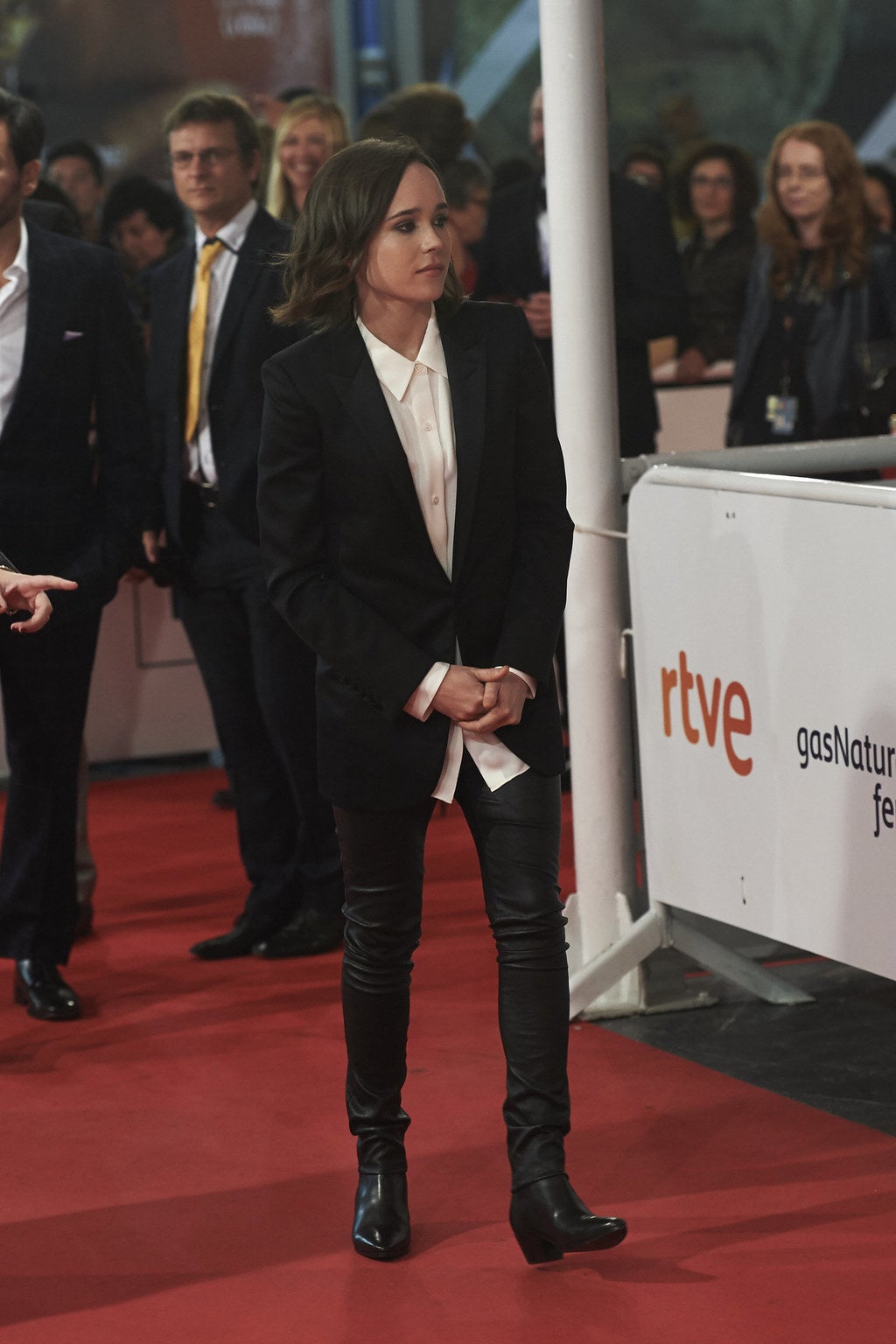 19.
Does this count as a suit? I'm not sure, but whatever Evan Rachel Wood did here was completely historic and should be placed lovingly in a museum: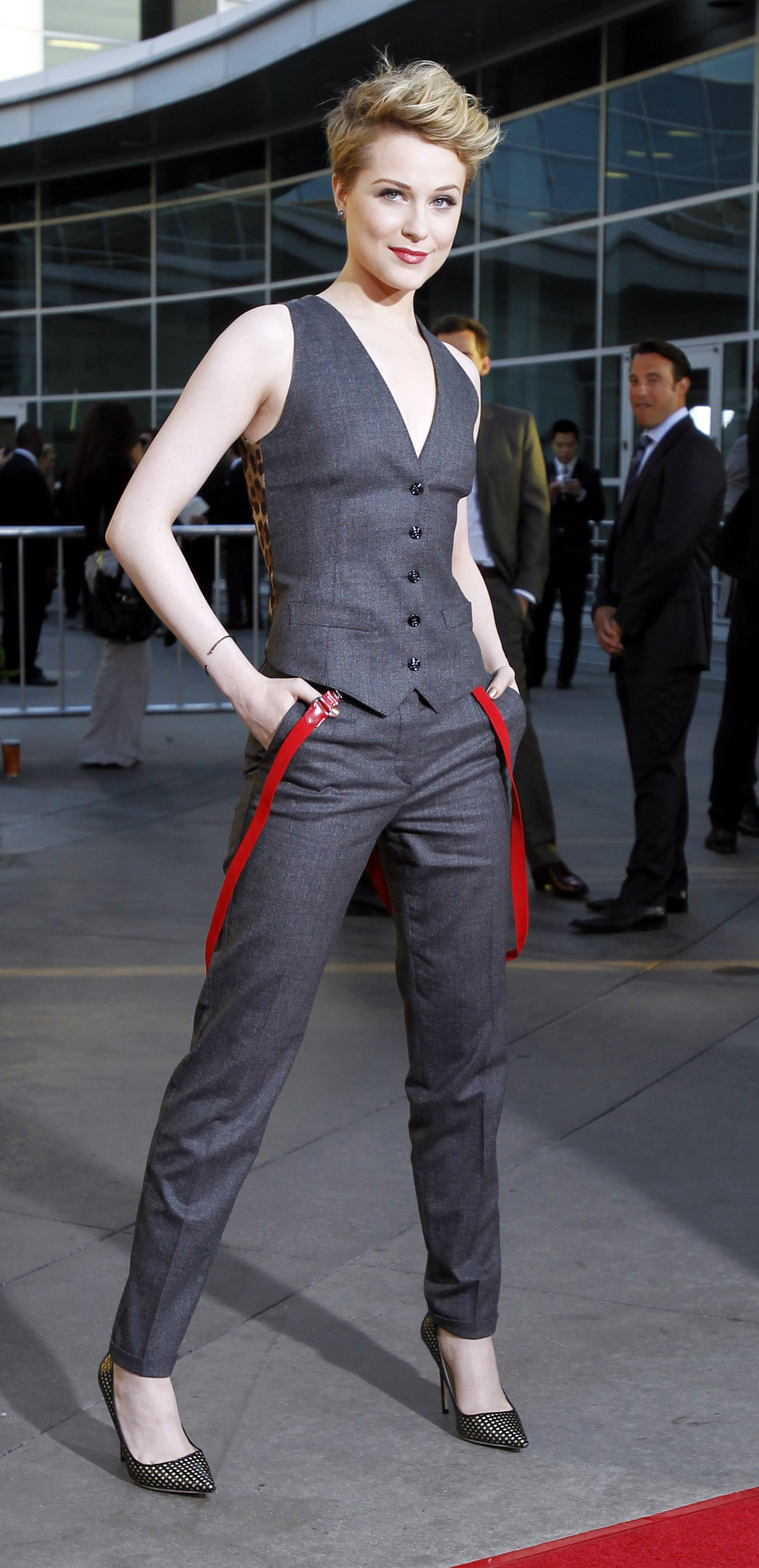 20.
And some women in suits need no introduction at all:
To conclude: More women in suits, please.