Wearing a binder can be a real pain, physically and logistically. But finding and buying a binder shouldn't be.
But, it's not like you can just pop into your local convenience store to snag one.
And as tempting as it is to do so, you should never DIY a binder for yourself.
So where do you get one if you're short on cash or trying to be discreet? Maybe you're not being supported by your family, or you're unable to be open about your identity.
3.
Don't snooze on binder recycling programs.
4.
Shapeshifters online store will provide any crazy, fun print you can dream of.
Who says fashion and binders can't go hand in hand? These are made custom, so you'll need to know all your measurements before ordering. But don't worry, they provide a handy measurements guide to get you started. All binders are shipped in unmarked white envelopes, without any branding on the outside.
Prices range from $40 to $50.
6.
Try reaching out to your local LGBT center.
7.
And don't forget to pay a visit to your local sex shop.
8.
Use social media platforms to find giveaways and swap groups.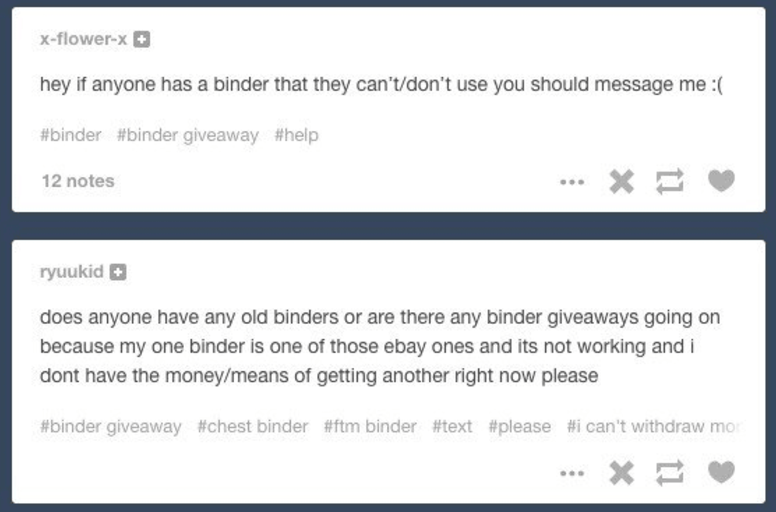 Well, there you have it! As for getting your binder off and on? We can't help you there.