Many couples were briefly featured in Hillary Clinton's first campaign video, including Christy Spitzer and her fiancée, Kassie Thornton.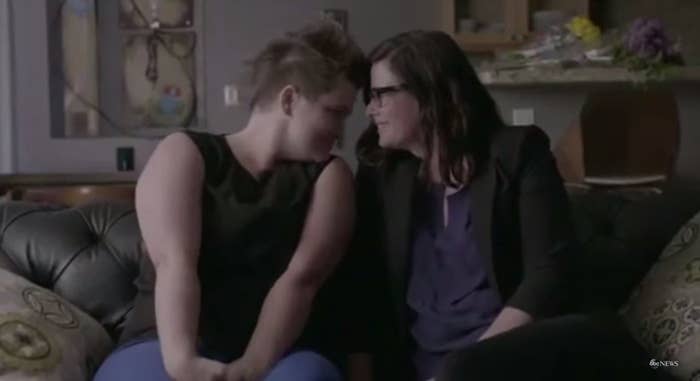 The couple was notified of their few moments of fame when a friend texted them the news on Sunday. "We immediately pulled over and watched on our phones," Thornton told BuzzFeed News.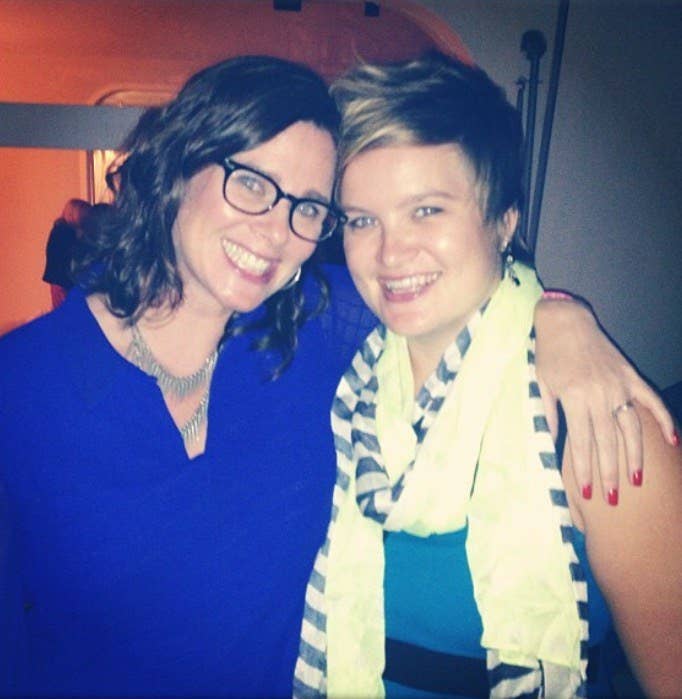 "We just knew that it was something supporting our love for each other and our wedding in June. They did ask if we were Hillary supporters and we definitely are," the couple said of the segment.
The couple was shocked but thrilled to appear in the campaign. "We thought it was something about or for promoting marriage equality, since it was all about our wedding in June and having that right to marry in California." Later while watching the SNL sketch about Hillary's launch video, they both laughed, thinking, What are the chances we are in the announcement video?
The women, now living in Hollywood with their dog Lambchop, met over four years ago while both were living in New York City. Kassie, 34, is originally from Kansas, while her soon-to-be wife Christy, 42, grew up in Phoenix, Arizona. "As a same-sex couple, it is such a honor to be part of the conversation around love and family in America."
"If we can be a part of anything that promotes marriage equality and engages people in understanding and normalizing same-sex relationships, we are honored," the couple added.
The pair is the same couple that was just awarded $10,000 in a discrimination lawsuit against a New York cab driver — he kicked them out for kissing in the backseat in September 2011.
"The timing of everything combining was very bizarre," Thornton said of the campaign video coinciding so closely with the trial, which wrapped up in March 2015.
"The Hillary campaign video was shot recently and that was a happy moment for us because we just got to talk about how giddy we are about our wedding. Both happening at the same time is pretty intense. What are the odds?"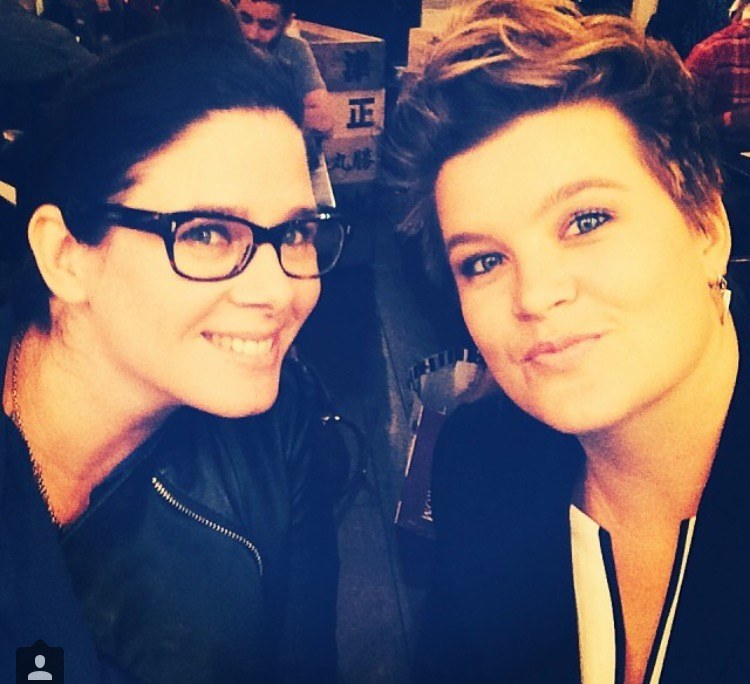 The couple is finishing up planning for their wedding on June 13, which they made clear Hillary is totally invited to. "We will even give her a plus one."