The #VisibleMe Hashtag On Instagram Allows LGBT Youth To Share Their Stories
"The years I spent hiding who I was were dark, claustrophobic, and crowded. Now that I'm openly gay, I am free."
If you head over to Instagram's Explore page today, you'll find their first ever LGBT-related video feed. The #VisibleMe page features LGBT youth sharing their personal stories, struggles, and advice.
Raymond Braun, the creator of the #VisibleMe project, hopes the hashtag will help LGBT youth safely open up about their own sexuality, body image, coming out stories, and more.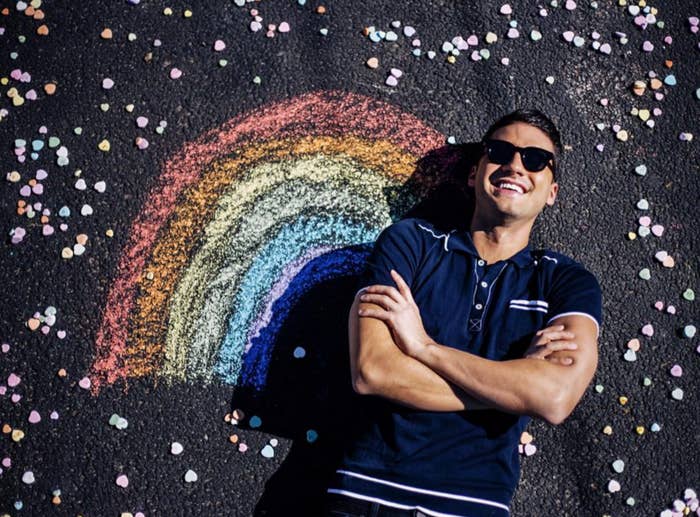 "The years I spent hiding who I was were dark, claustrophobic, and crowded," Leah Juliet says in her #VisibleMe video. "Now that I'm openly gay I am free."
"Sometimes I struggle with being trans and also having substance abuse problems," says Zachary. "There's a lot of loneliness but the serenity and gratitude that I feel when I get to be myself makes it very worth it."
"As a pastor's kid myself, struggling with sexuality and religion can be very, very hard," admits Drew on his Instagram. "And it's even harder when you choose to maintain both the religion and the sexuality. It's OK, you can do both."
"As a trans student who's been using the school bathrooms for many years, I've never had a problem with it and nobody else has had a problem with it," says Lily.
"Our stories are the most powerful weapon we have to combat ignorance. So be strong, be bold, and most importantly — be yourself."
A Facebook page has also been created for people to share their stories:
"Gender is not binary," writes Spencer. "For myself and many others, makeup provides a way to express inner femininity otherwise not present in our everyday lives."
To add your own story, simply record a video (or snap a photo) and upload it to Instagram or Twitter with the hashtag #VisibleMe.