Hey Wednesday, we see you trying to get us down.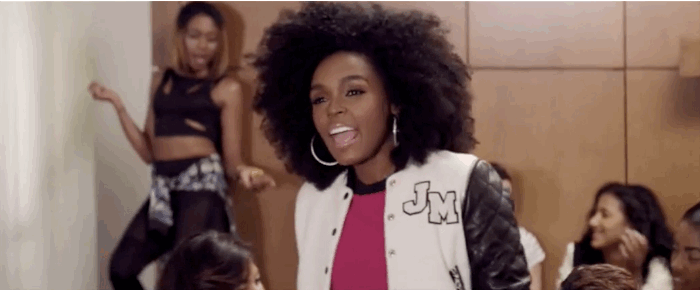 Thankfully, Janelle Monaé won't let that happen. On this summer hump day, the dapper queen has granted us the gift of a music video for the title track off Electric Lady.
The video features Monaé heading out to meet her sorority sisters from "Electro Phi Beta" – a sorority that doesn't exist, but if it did it would surely be the flyest.
You can catch her actual family members in the opening scene.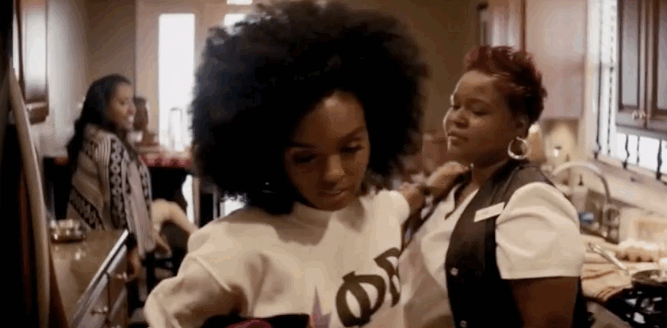 They roll up to the sorority house and all the Electric Lady alumni – T-Boz, Estelle, Esperenza Spalding, Monica, and Kimbra – are hanging out on the wall.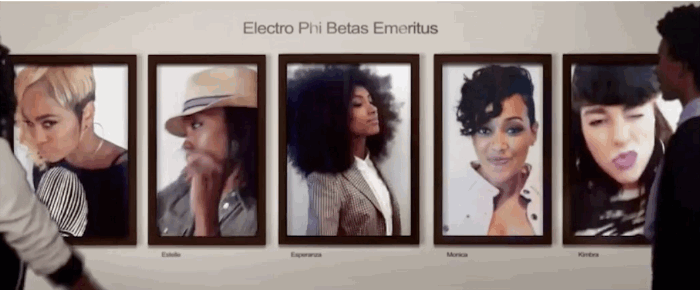 The beat drops. The party starts. Everyone dances.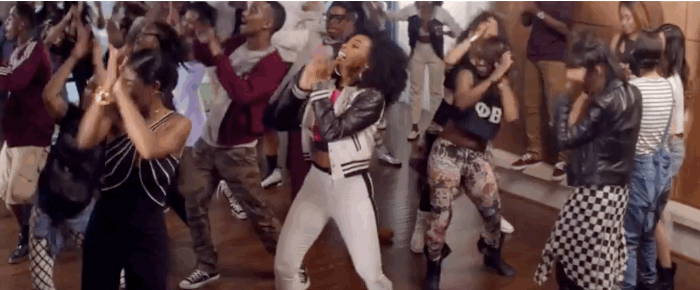 And. Monaé. Does. Not. QUIT.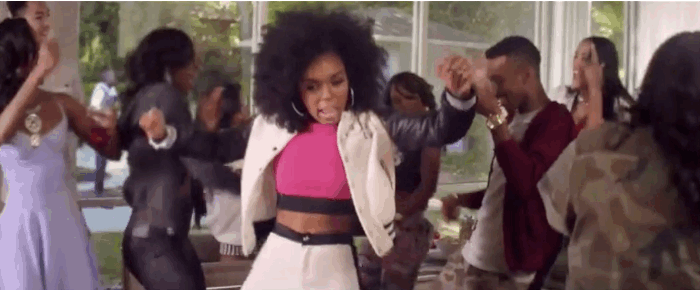 I repeat: Does. Not. Quit.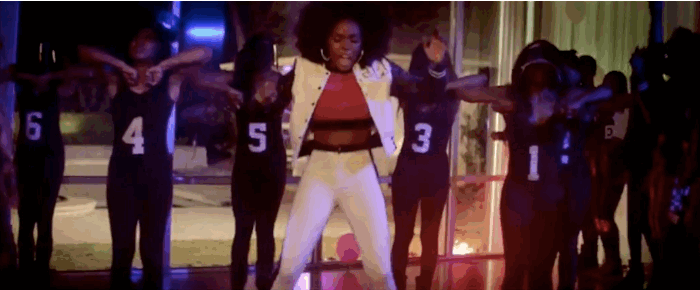 The track features Solange, and although she apparently couldn't make it to the party – T.I. got an invite! You won't be able to take your eyes away, or stop boppin' in your seat, for the entire song.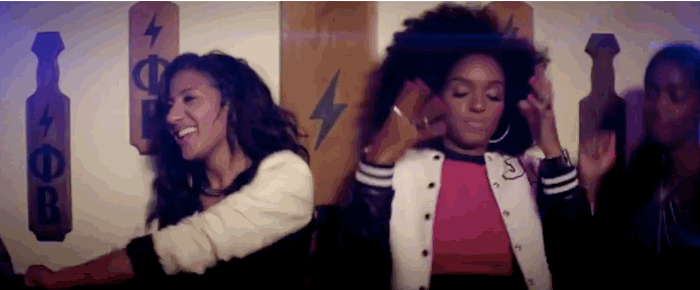 From Monaé to you, have an electric hump day.