Sir Ian McKellen braved the rain to march in London's annual Pride parade on Sunday.
He took many-a-selfie, making people's day – nay, lives – complete.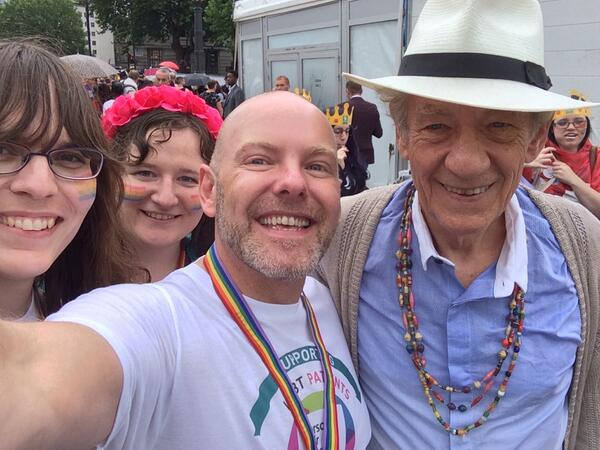 He spread joy wherever he went!
Bit of rain? Not a problem.
One woman lost her phone, but thankfully a police officer returned it so she could remember THIS moment, in which he smiled in her general direction.