Following the inspirational (and totally wild) evening when Moonlight made Oscars history by snagging Best Picture, Calvin Klein has bestowed a gift upon the world.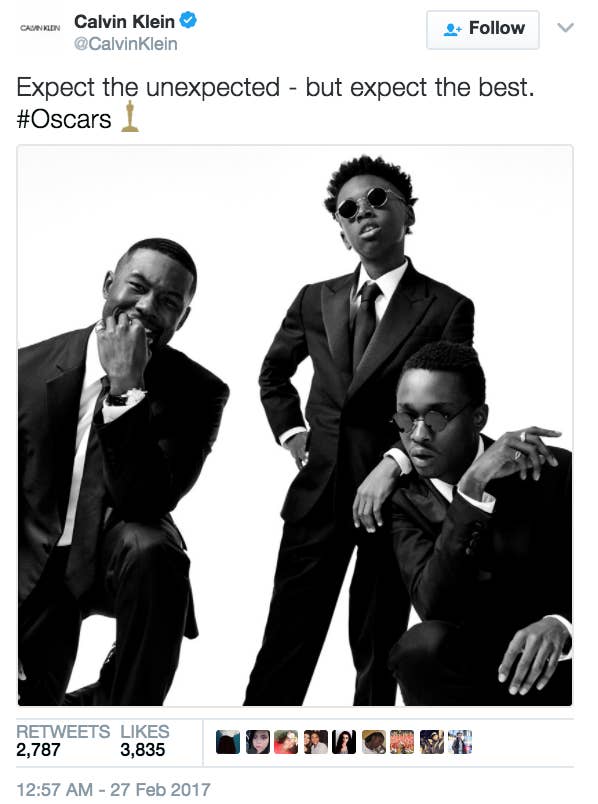 Yes, this fine Monday morning we woke up to learn that the leading men of Moonlight are also the leading men of Calvin Klein's spring 2017 men's underwear campaign. The ad spread was photographed by Willy Vanderperre.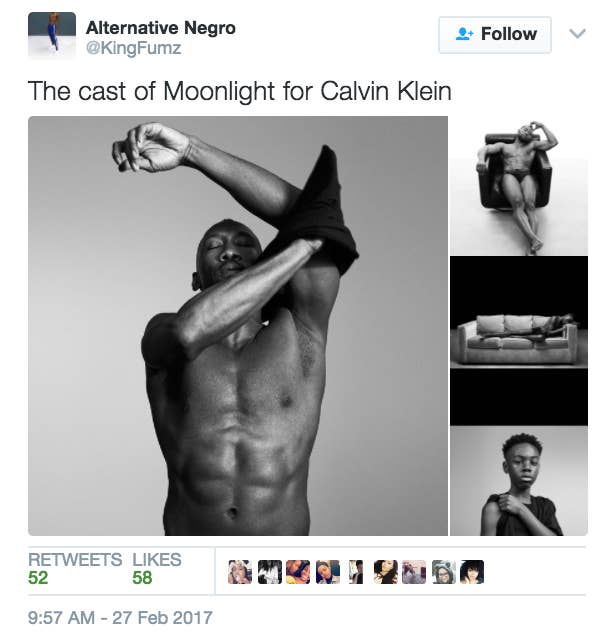 The photo series features Moonlight's youngest actor, Alex Hibbert, who shines with black boy magic in a simple black T-shirt. But it was actors Ashton Sanders and Trevante Rhodes of the trio who got people really hot and bothered.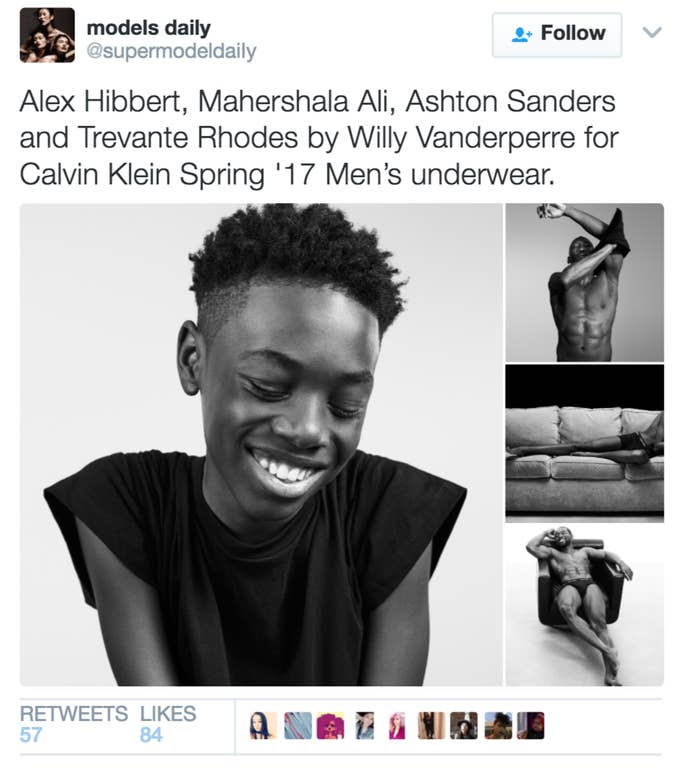 Especially this shot of Rhodes with a certain "come hither" stare.
People swiftly took to the internet to declare that this particular photo was CLEARLY the winner of "Best Picture"...for this series of pictures.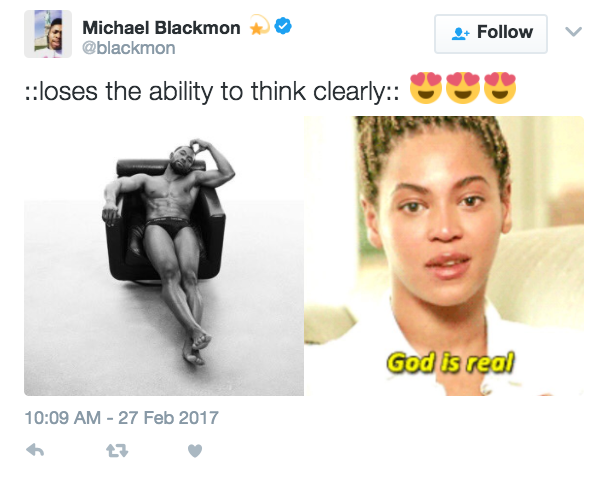 Let's just say you can find me at the newspaper stand this morning snatching up several copies.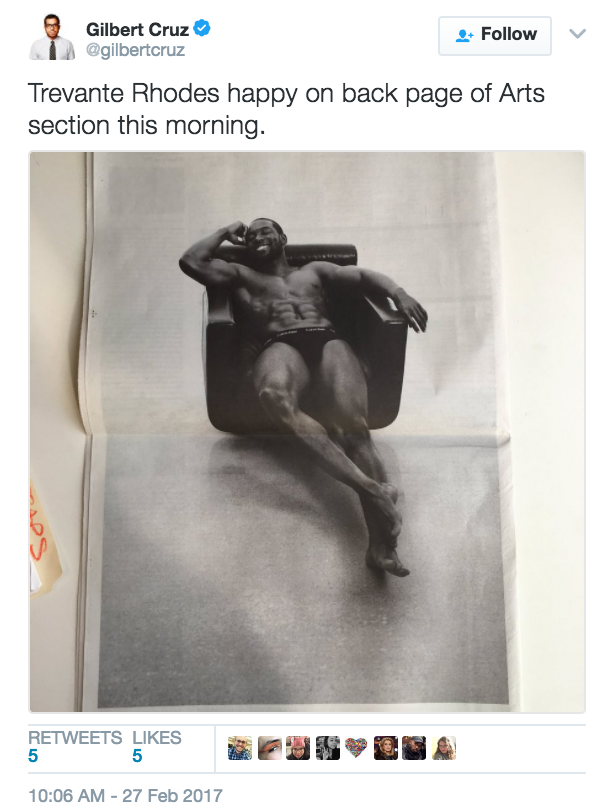 Don't worry, OSCAR-WINNER Mahershala Ali was included, and doing more than his fair share...for...um... *loses train of thought*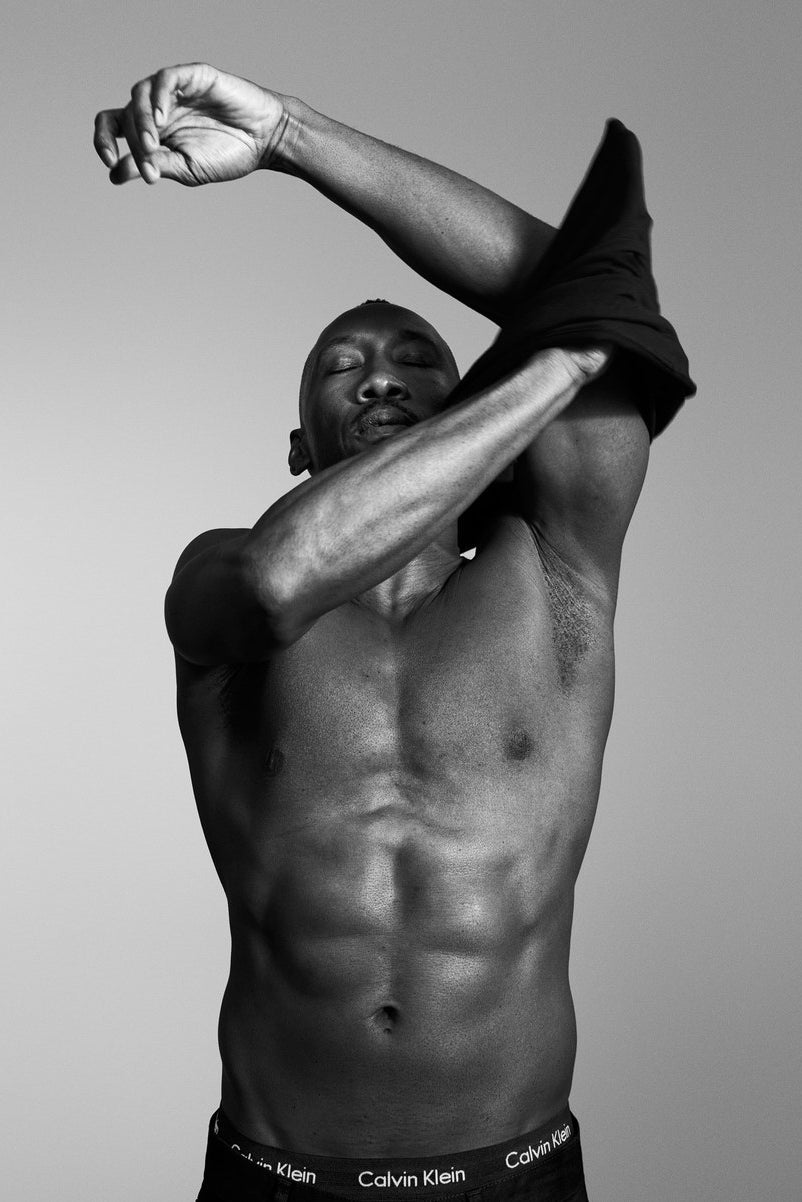 And if you didn't know, Calvin Klein designer Raf Simons also dressed Hibbert, Rhodes, and Sanders for the 89th Academy Awards.
So, yeah — they did that.
It's possibly the most important post-Oscars commentary for you to see right now.
*Gaga voice* Talented, brilliant, incredible, amazing, showstopping, spectacular, never-the-same, totally unique, etc.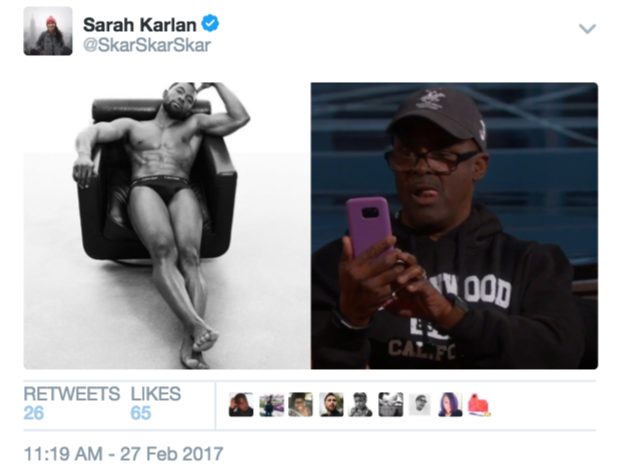 In a word? Inspiring.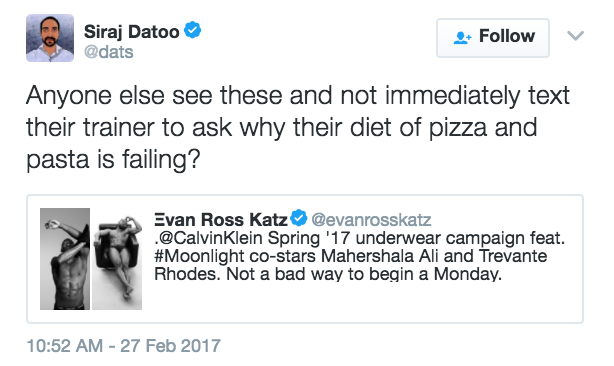 Clearly, the people are 😍 shook 😍.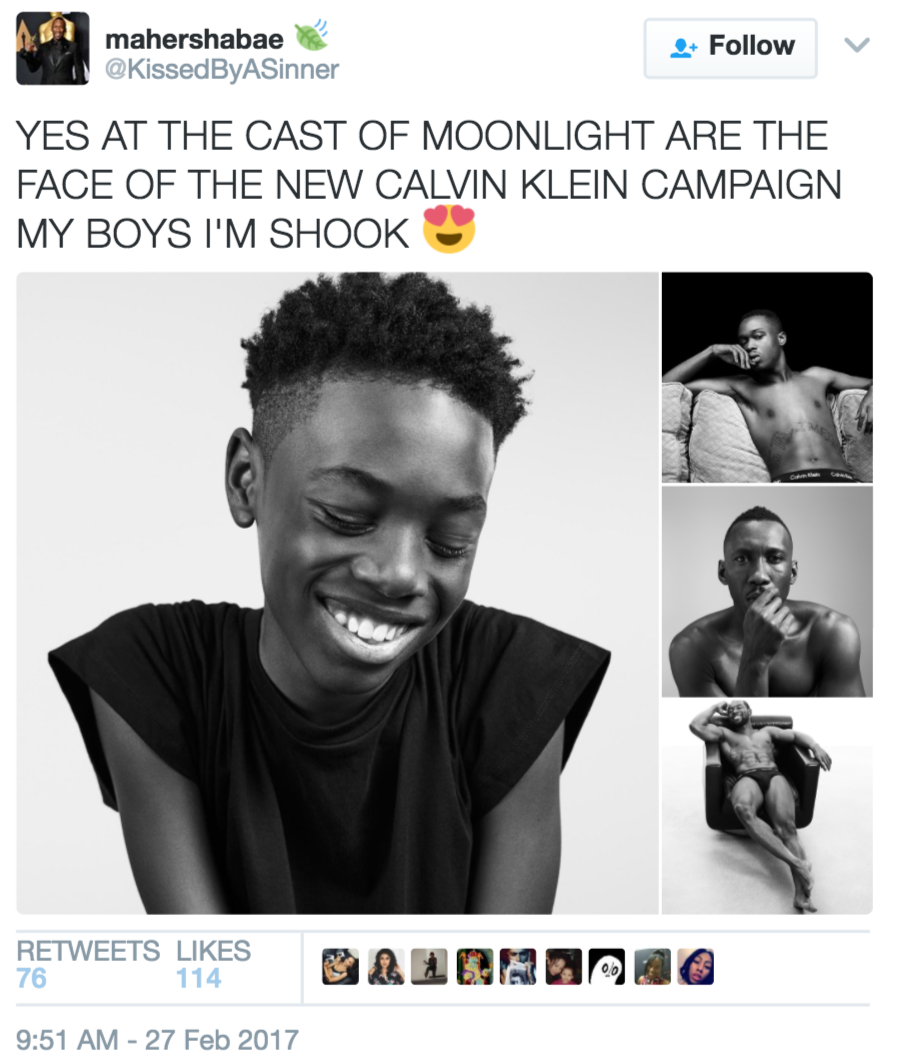 Honestly, same.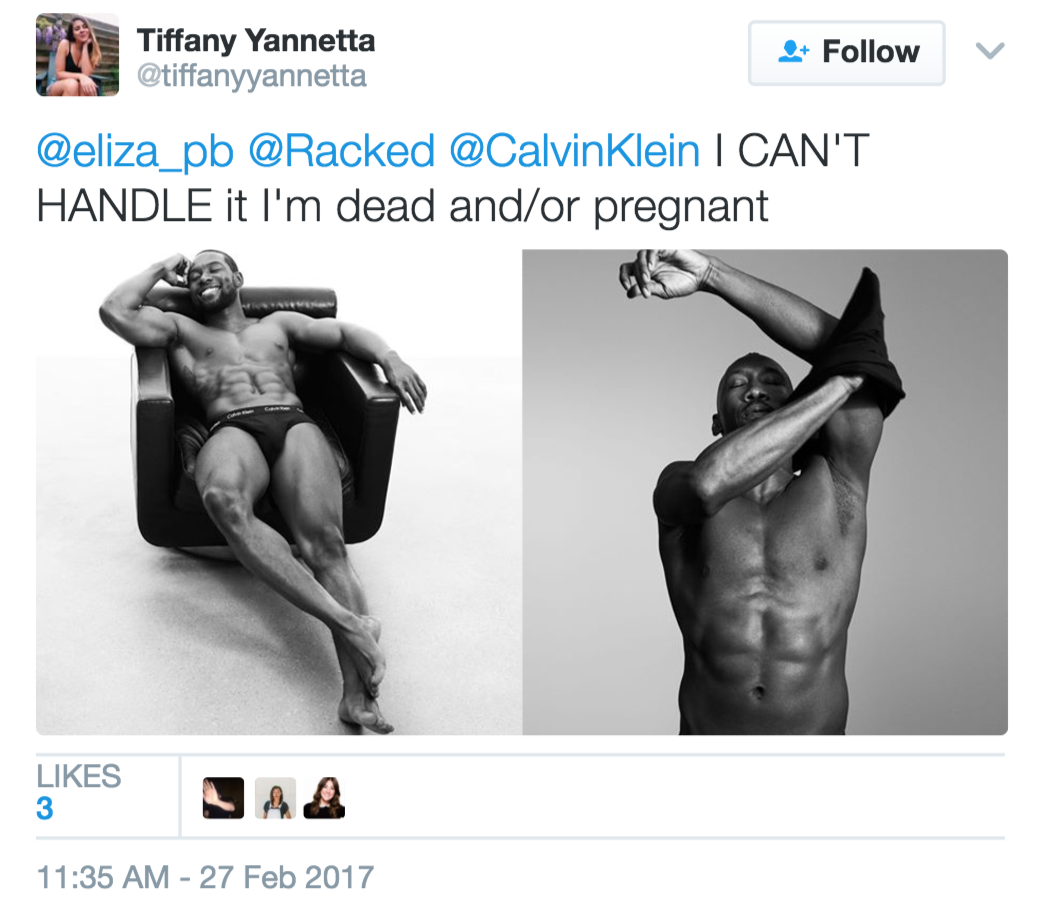 You can see the entire spread here.