In a historic 5-4 decision today, the Supreme Court struck down the state bans on same-sex marriage.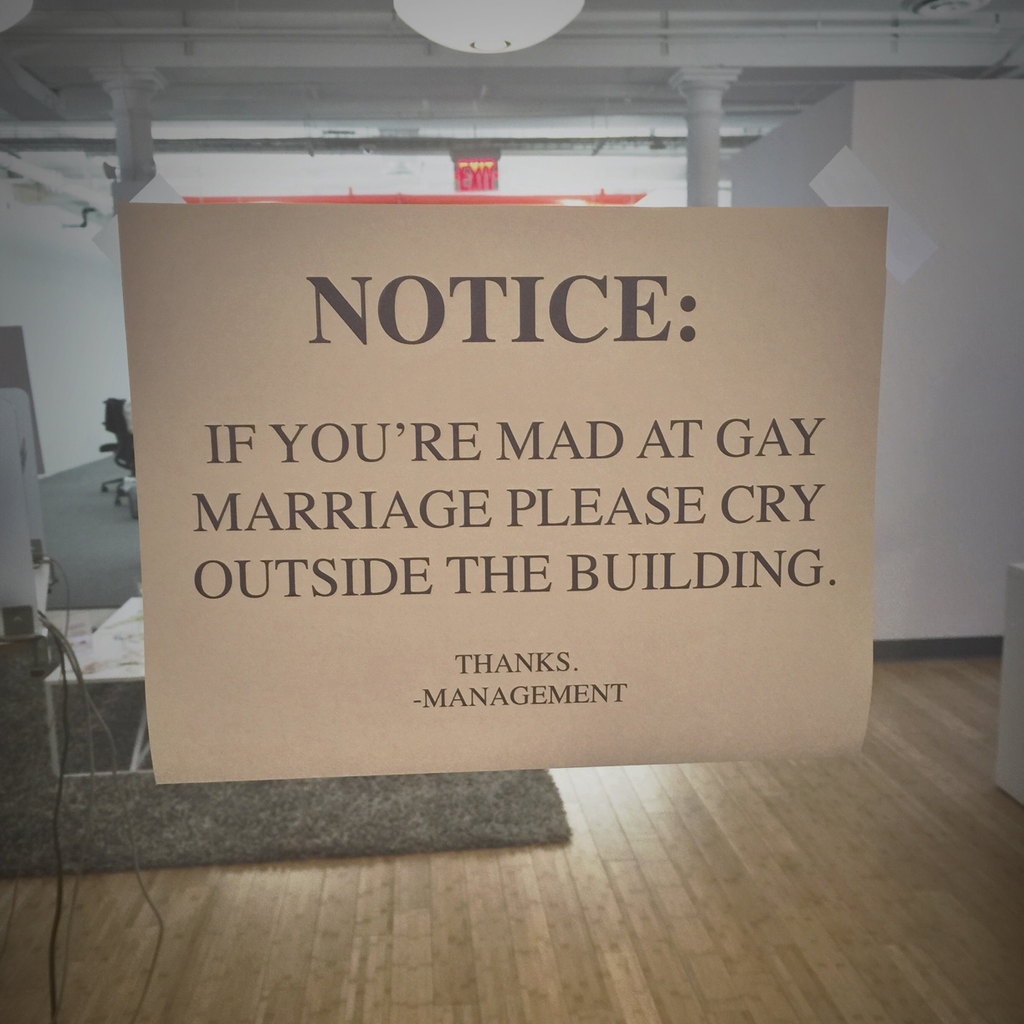 1.
And, obviously, people reached for their phones to spread the good word:
2.
Clearly there was plenty to celebrate:
3.
All of the emojis were brought out for the announcement:
4.
I MEAN, SAMIRA WILEY'S MOM WAS SENDING EMOJIS, OK?
5.
Everyone can get married — DADS can get married:
6.
But, all jokes aside...
7.
...many took the time to send heartfelt congratulations:
8.
Because you've got this many emotions, you've just got to share them with someone:
9.
Just something in my eye, hold on...
10.
*wipes tear*
11.
OK, no, these are real tears:
12.
Family group chats were bombarded:
13.
And grandparents took three hours (I'm assuming) to text a single sentence:
14.
Dream weddings were dreamed:
15.
World domination was planned:
16.
Normal ~life~ was interrupted for a beautiful moment:
17.
And Canadians sent their regards:
18.
Confessions were made:
19.
After-school and after-work plans were made:
20.
Some moms suddenly had a lot of wedding bliss on their hands:
21.
Other moms had their priorities:
22.
And some parents just wanted to stick it to Donald Trump:
23.
Even bros have to have a special moment:
24.
Because there is no love like bro love.
25.
Sometimes, though, an old-fashioned handwritten note says it all:
Looks like there are no comments yet.
Be the first to comment!