After A Cancellation, Cleveland's LGBT Advocates Are Taking Pride Into Their Own Hands
After the annual celebration was abruptly cancelled by organizers, who cited security concerns, the city's LGBT community is pulling together to host a replacement event, the Executive Director of Cleveland's LGBT Community Center tells BuzzFeed News.
Last Thursday, Cleveland Pride, Inc. announced that Cleveland's 28th annual Pride celebration, scheduled for August 13th, would be cancelled due to concerns surrounding "the changing social climate" — but LGBT advocates are determined to host an event in its place.
In wake of the cancellation announcement, some of Cleveland's LGBT advocates — including Phyllis Harris, the Executive Director of The LGBT Community Center of Cleveland — are working furiously to plan a replacement Pride event.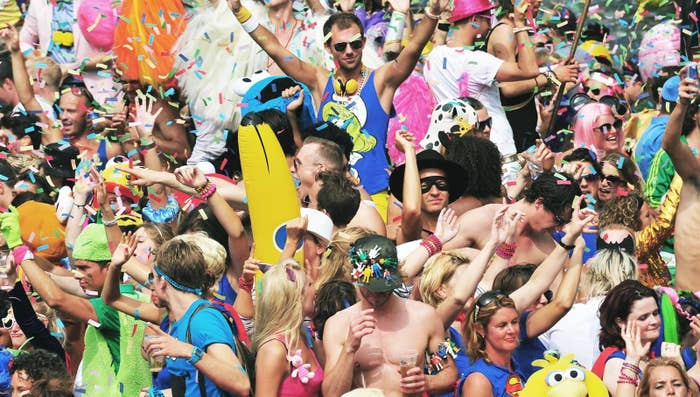 With less than three weeks to go until August 13th, Harris and several other groups, including the HRC Cleveland Steering Committee and Stonewall Democrats, are scrambling to put together an alternate event (and give it a name). "It's hard work, but we are Clevelanders; we are proud, we are peaceful, and we believe our city will keep us safe," Harris said.
Harris is working closely with City of Cleveland officials, including law enforcement professionals, in planning the new events. "They have all expressed support of our efforts," she said.
A public information officer with the Cleveland PD told BuzzFeed News the department would show up wherever a group requested their presence, though they are not directly involved in the planning of any new Pride events. There were no known credible threats to the Pride event at the time of the original event's cancellation, she said.
The cancellation initially sparked backlash and confusion from the LGBT community. Many people found it hard to believe the city could pull off hosting the RNC and a last-minute parade for the Cleveland Cavaliers, but not the annual pride parade.
Several organizations outside the city, including Pittsburgh Pride, have reached out to Harris to offer support for the new event. Terry DeCarlo, the executive director of the Orlando LGBT center, is among those who have reached out.
In the wake of the tragic Pulse shooting in Orlando, Harris strongly believes visibility within the LGBT community is more important than ever.
"We are Cleveland and we stand in solidarity with folks in Orlando. We stand in solidarity with all our LGBTQ members. We are not afraid," Harris said. "The LGBT community is alive and well in Cleveland."
The group of LGBT organizers hope to release more information, and a definitive location, for the event as soon as details are confirmed.
BuzzFeed News has reached out to Todd J. Saporito and Cleveland Pride for comment.