Abby Wambach On Playing In The Rio Olympics: "Whatever I Decide, I Will Be Happy"
"Here's the confusion, unconfused: I don't know what I'm going to do about Rio next year," the U.S. Women's soccer star said during a community event at Citi Field.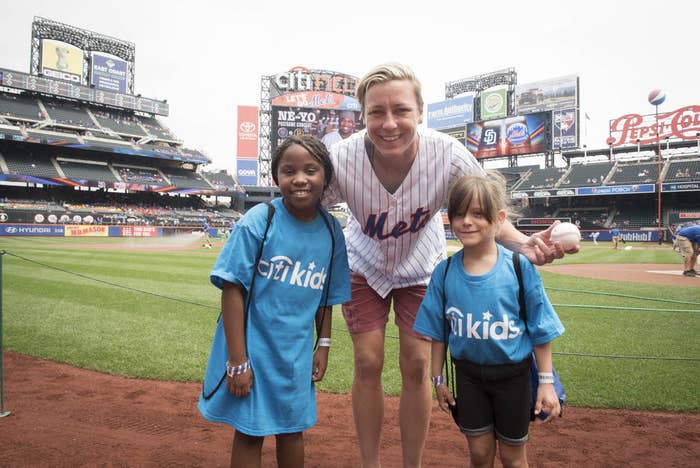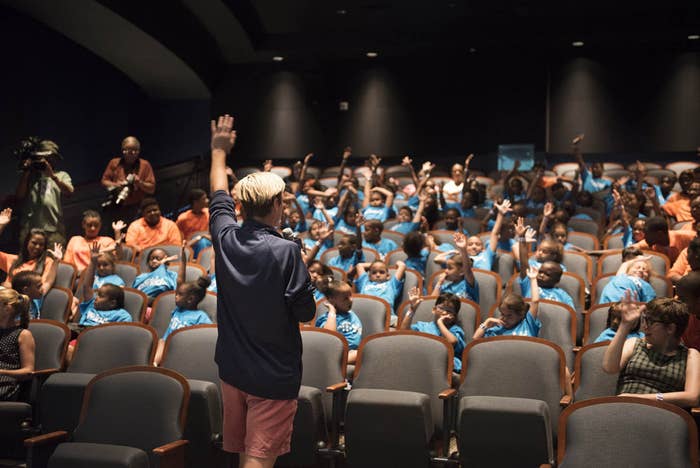 Just minutes before, Wambach was downstairs speaking to the press about that same question. The USA striker responded to the speculation surrounding her Rio decision head on.
"Here's the confusion, unconfused: I don't know what I'm going to do about Rio next year in terms of deciding on whether or not I'm going to go for it. In my mind, I have to believe that if I'm asked to be on the team, I don't know if I can say no," she said. "A lot has to happen between now and then," she added, referencing conversations with coaches and family. The most important thing to happen between now and Rio? A vacation.
"I need to take a vacation, I get to go on vacation tomorrow — actually I get to go on vacation in about an hour and ten minutes [...] I'm excited to just get away, maybe turn my phone off for two weeks which would be amazing."
Olympics or no Olympics, Wambach seemed satisfied that either decision would be her final one. "If and when I make a decision, if I were to not play I would be sure about it. If I were to play, I would be sure about that too. So, whatever I decide I will be happy. Very, very happy."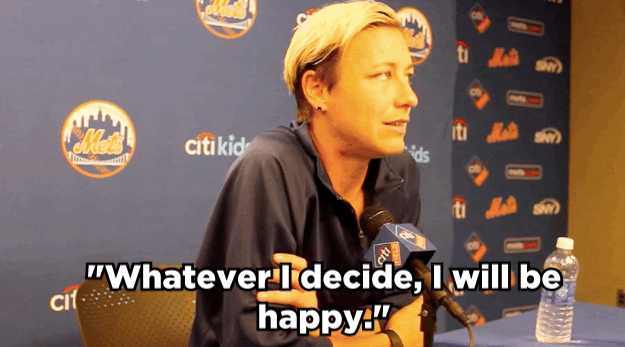 Wambach also answered questions concerning the future of women's soccer and her own post-World Cup future.
On her position as a role model:

"It means the world to me to be a role model and somebody that can stand up and speak about who I am authentically. I think it's very rare these days that you can be so good at something, and popular in some ways, but still be true to yourself. That's what I kind of pride myself on. I'm never the person that's gonna be who you want me to be — I'm going to be myself. One hundred percent. That's what I want to teach these kids here today at Citi Field [...] to learn how important it is to authentically be themselves and be proud of who you are."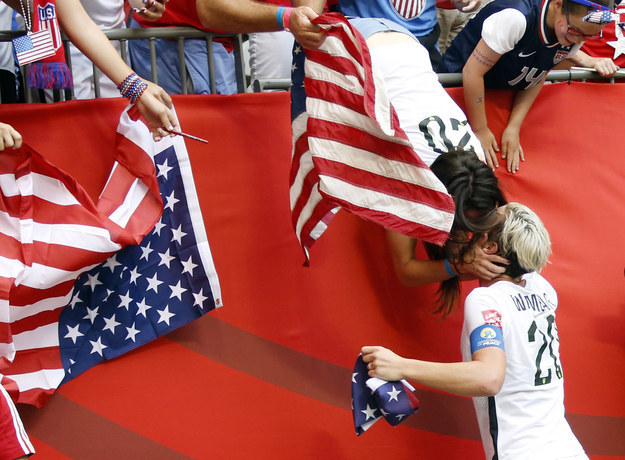 On monetizing women's soccer after the success in Canada:
"That is the big question, right? How do we turn this World Cup championship into something that is real and can last? It was amazing during the ESPYS because you see all these big time NBA and NFL stars, they've been able to monazite their craft and their success in many ways — in millions of ways. here they are idolizing what we were just able to do. For me, the money part comes when you start transcending sport. When you start making sport about all these cultural issues, all these social issues that we have going on. I think our team kind of embodies a big, wide demographic of people."
"I've had amazing meetings with amazing people that want to, not just invest in women's soccer, but they want to invest in women's sports. Not because it's the 'right' thing to do, but right now if you went to Canada and you saw what happened during the World Cup and you've seen what's happening now with some of these women and the money that's being put out to make these appearances — it's the right thing to do. It's not just the right thing, the smart thing to do. Invest in women's soccer."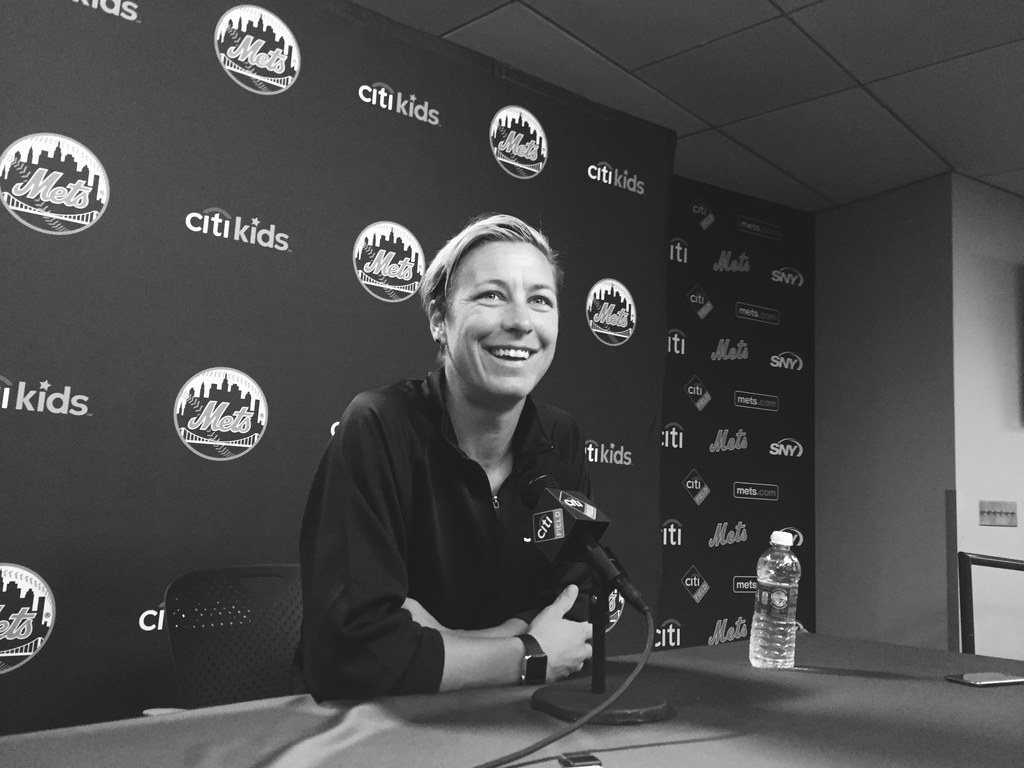 And on life as a World Cup Champion:
"I think that we really did something big. To try and define what it is, and try to put words to it kind of does it an injustice. I'm just so excited that we won and I am so proud of this team and what we were able to accomplish. It's not easy to win seven games and play seven games and to beat the rest of the world. We really are world champions. I know the Superbowl, the NBA people, call themselves world champions but we really are world champions — we did it."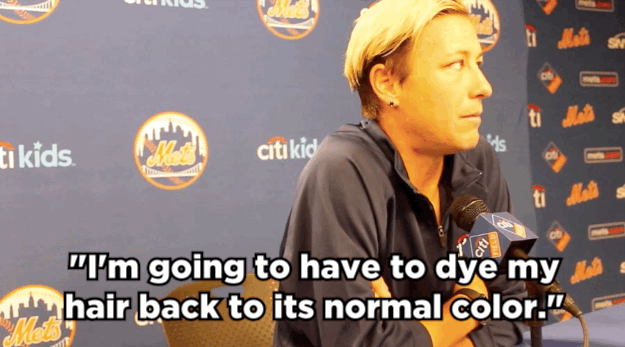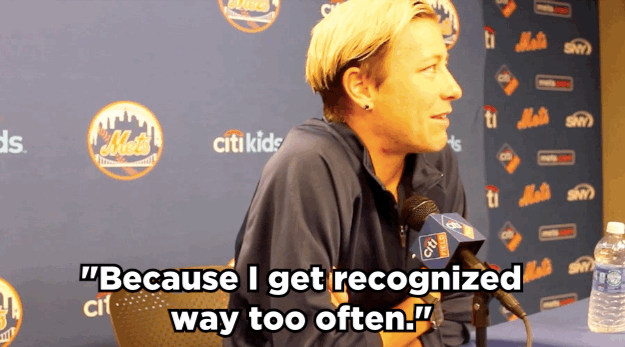 Oops. Something went wrong. Please try again later
Looks like we are having a problem on the server.
So, do you want to see Wambach on the pitch in Rio?
It would be nice, but probably not the best move for the team!

Nope, it's time for her to step down.